In an interaction with CMR, BHELSIA's president, Ashok Sundaresan outlines how the association is helping its members explore other business opportunities when there are project or payment delays at BHEL
Interaction by B. Swaminathan
Trichy: BHELSIA, the association formed by suppliers and outsourcing vendors of Trichy's Bharat Heavy Electricals Limited (BHEL) is one of the leading trade forums in the city. While close to 65% of the procurement by BHEL is happening from Trichy, the association makes a strong impact, reflecting the voices of entities supplying to BHEL. The latest trend among BHELSIA's members is to turn independent and not depend purely on orders from BHEL.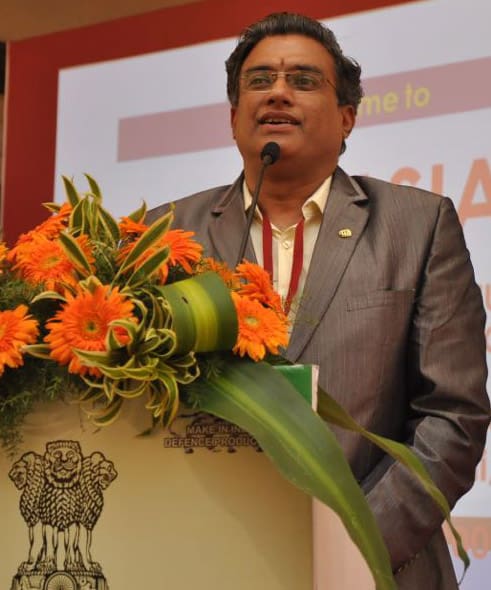 While speaking to CMR, Ashok Sundaresan, president of the association calls this a positive approach towards business. "We are getting newer investments in Trichy both from private and government bodies such as the proposed defense corridor or smart city project, etc. While the job is the same, why we should depend only on the PSU when we can get multiple opportunities outside?", Sundaresan asks. He also feels that even if there is some delay in the projects or payments from BHEL, their day-to-day livelihood will not be affected.
How BHELSIA is Helping its Members
The current strength of the forum is more than 480 business owners ranging from turnovers between 10 lakhs and 3 crores. The members fall into two categories- enterprises who do only job work and companies who do end-to-end projects. The companies involved in job work won't need to invest on raw materials as everything would be provided by BHEL, while companies involved in end-to-end projects will have to execute everything end-to-end right from procurement, design, and execution. According to Sundaresan, there are 200 companies with the financial stability to handle end-to-end projects.
The association regularly conducts training sessions, seminars and other activities related to HR, taxation and new trends in the machinery. Speaking on the up-gradation of the members, Sundaresan feels, "We constantly conduct activities that enhance the skills of our members and their employees. We get our members exposed to the latest machines. Also, the entire tender process in BHEL is computerized. Obviously, even if it is a small tender, our members should be tech-savvy to win tenders." He also feels the members have made significant investments in technology through deploying the latest computers and had even installed ERP systems in their organizations based on their financial strength.
BRAMAS: A Key Achievement
One of the flagship achievements of BHELSIA is creation of a not-for-profit organization for storing their RAW materials named 'BRAMAS'. "We have many members and everyone will get raw materials of different sizes. While everything comes to Trichy, we created our own material bank which will act as a common procurement center to get better rates" says Sundaresan calling it as a successful project. He also says that such mass procurement helps not only in price factors but also addressed the challenges in logistics, further cutting down the time of the projects.
Key Challenge and Expectations
The key challenge that the association is looking for immediate attention to is their tender process. Even though technology-wise, their tender process is advanced, but there are some aspects which they need to work on. "What we expect is to make it more transparent to avoid under-quoting. The current policy in many aspects which does not disclose the tender-price will give room for under-quoting." feels Sundaresan. He also feels that BHEL should follow the footsteps of other government entities like Indian Railways or Indian Oil Corporation when it comes to tender process. "If Railways can fix a bandwidth where the price is between two price points, calling it a budgetary tender, why can't BHEL adopt it?", Sundaresan questions further adding that BHEL is also reluctant to take strong action against companies who accept the order but fail to deliver. "There are companies who want to file IPO. They accept the tender only for that reason, but never execute the order. As per the rules, BHEL has to take legal action against such companies but is failing to do so.", Sundaresan feels and says that the forum is planning to take up this issue in better way legally. "Because of such companies, BHEL is unable to meet their promised timeline towards their clients and end up paying fines. If the tender price is regulated, many issues will be addressed", he says. Thanking the Union Minister Nirmala Sitharaman for resolving almost all the concerns of the SMEs in Trichy during her tenure in Commerce Ministry, Sundaresan says she got transferred to Ministry of Defense before the tender-related issue could be addressed.