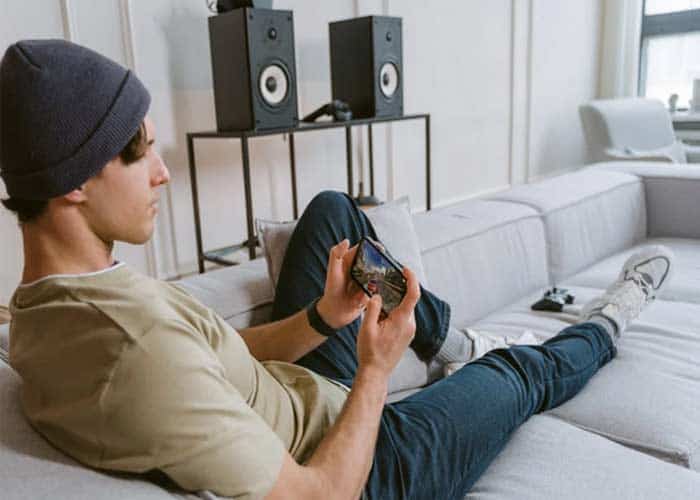 September 2 2022. As per the most recent gaming survey findings from CyberMedia Research (CMR), a leading technology market research and advisory firm, hardcore mobile gaming is seeing an inflection in Western Europe, driven by democratized mobile gaming experiences.
As per the gaming study insights, hardcore gamers in Western Europe have surged by a staggering 27%, owing to increased game time, powerful smartphones, and to improved mobile gaming maturity. Casual gamers grew marginally (8% YoY) while hyper-casual gamers declined 32%. Most importantly, with increased game time, chipset Awareness is increasing amongst mobile gamers.
According to Prabhu Ram, Head- Industry Intelligence Group (IIG), CyberMedia Research, "Through the course of the pandemic, mobile gaming has been on the rise in Western Europe. Our mobile gaming insights in Western Europe point to an inflection in hardcore and casual mobile gamers, driven by smartphones across price tiers. In the Android smartphone market, the rise of these enhanced gaming experiences can be attributed to powerful smartphone processors. In the recent past, MediaTek has been able to make strong in-roads into the android smartphone gaming market, gaining in consumer awareness and acceptance with its MediaTek Dimensity 5G and MediaTek Helio 4G chip series. Going forward, I believe the brand is potentially poised to make stronger market gains."
Amongst gamers using MediaTek-powered smartphones, strategy games are the most preferred. Three in every five serious gamers rate MediaTek highly for its gaming performance. Fast game loading (70%) and long battery life (51%) are the most important features sought by mobile gamers from their smartphones.
Here are some of the other major gaming insights from Western Europe smartphone market:
Binge Gaming to the Fore.
Average duration of a typical play session is 53
Hardcore mobile gamers grew 27% YoY, driven by increased game time, powerful smartphones, as well as improved mobile gaming maturity. Casual gamers grew marginally (8% YoY) while hyper-casual gamers declined 32%.
The average number of games installed in a smartphone is 7. In the pre-COVID period, the average number of games played regularly was 4. This has risen to 5 games now.
Amongst gamers, mobile gaming is considered to help in improving concentration (38%), creativity (34%), and in overcoming social isolation (33%).
From Free-to-play to Paid Mobile Gaming.
There has been a substantial increase in paid gaming in the post-COVID period. One-fifth of the total mobile gaming apps are paid apps.
The average amount spent on mobile games during this time jumped by a staggering 33%!
Participation in Online Gaming Contests.
Three in every five hardcore gamers have participated in online gaming contests.
Hardcore gamers participate, on an average, in eighteen online gaming contests annually.
Some of the prominent gaming titles played include Clash Royale (43%), Clash of Clans (38%),
League of legends (29%) and Rocket League (29%).
– ENDS –
About the Survey
The CMR Mobile Gaming Survey in Western Europe covered 2036 mobile gamers in the age groups of 14 to 30 in major cities of Western Europe, including London, Paris, Berlin, and Barcelona.
For results based on a randomly chosen sample of this size, there is 95% confidence that the results have a statistical precision of plus or minus 3% of what they would be if the entire population had been surveyed.
About CyberMedia Research and Services Ltd
CMR offers industry intelligence, consulting and marketing services, including but not limited to market tracking, market sizing, stakeholder satisfaction, analytics and opportunity assessment studies.
A part of CyberMedia, South Asia's largest specialty media and media services group, CyberMedia Research (CMR) has been a front-runner in market research, consulting and advisory services since 1986. CMR is an institutional member of Market Research Society of India (MRSI).
For queries, please contact releases@cmrindia.com