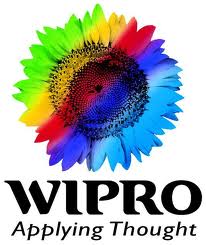 Global Infrastructure Services (GIS):  
Global Infrastructure & Services ( GIS) is a new business unit formed through consolidation of erstwhile, Technology Infrastructure Services (TIS) outsourcing business, and Wipro's Infotech's* Infrastructure and SI business in the India & Middle East region.  This integration has broadened our complete portfolio of infrastructure services and augments our overall SI capabilities worldwide.  Today, Wipro is amongst the fastest-growing providers of infrastructure outsourcing and is a leader in Global Infrastructure Outsourcing**.
GIS provides Infrastructure Services to global customers using state-of-the-art tools and processes.  Its suite of Technology Infrastructure services spanning Data Center, End User Computing, Networks, Managed Services, Cloud, Business Advisory and Global System Integration. The Infrastructure Services market is poised for high growth, with many organizations readying themselves for the next wave of transformation.
The unit serves more than 700+ clients in US, Europe, APAC and Japan. The BU caters to industry verticals such as manufacturing, Telecom, Retail, Healthcare, Finance and E & U. Wipro, which is a pioneer in Infrastructure Management services space, had been named leaders in the 'IT Infrastructure Outsourcing' survey by Forrester ahead of Indian competition with a balanced portfolio of current offerings, strategy and market presence. Read more
Wipro IT services is a part of Wipro Limited (NYSE:WIT), a leading Information Technology, Consulting and Outsourcing company, that delivers solutions to enable its clients do business better. Wipro delivers winning business outcomes through its deep industry experience and a 360º view of "Business through Technology" – helping clients create successful and adaptive businesses. A company recognized globally for its comprehensive portfolio of services, a practitioner's approach to delivering innovation and an organization wide commitment to sustainability, Wipro IT services has 130,000 employees and clients across 54 countries. Read more
Wipro Infotech, the India, Middle East and Africa IT business of Wipro Limited (NYSE:WIT) is a leading Information Technology, Consulting and Outsourcing company, that delivers solutions to enable its clients do business better. Wipro delivers winning business outcomes through its deep industry experience and a 360 degree view of "Business through Technology" – helping clients create successful and adaptive businesses. A company recognized globally for its comprehensive portfolio of services, a practitioner's approach to delivering innovation and an organization wide commitment to sustainability, Wipro's IT business has over 130,000 employees and clients across 54 countries. Read more