Gurugram/New Delhi 9th November, 2018. With a significant upstick for mobile gaming, driven by popularity of highly advanced mobile games such as PUBG and Fortnite, more smartphone companies are now releasing dedicated gaming smartphones to capture a pie of the growing market. According to new estimates via CMR SpecView, gaming smartphones are projected to reach 1.8% of the total smartphone shipments in the India Smartphone Market by end-2018, and possibly reach 6.5% by 2021. It is interesting to note that the demand for better smartphone hardware to cater to highly advanced mobile gaming is even attracting PC gaming manufacturers such as Razer and ASUS.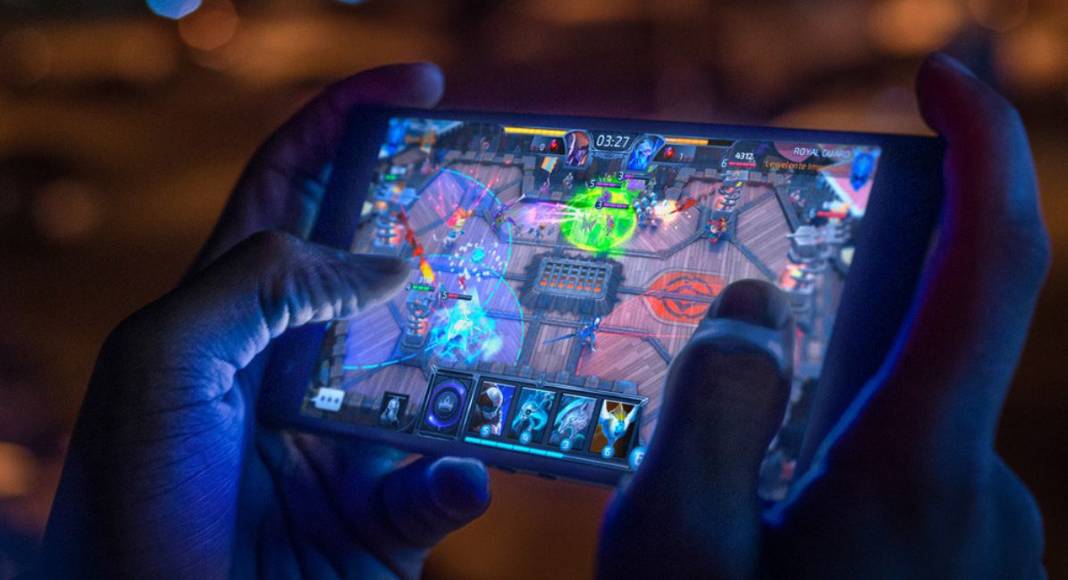 "Given the technological advances, smartphone companies are now in a better position to bet on improving the mobile gaming experience, through features like HDR and high refresh rate screens that render more smoother on-screen visuals. While a majority of the smartphones in the market support mobile gaming, the rise of graphically intensive games like Fortnite and PUBG Mobile is making smartphone manufacturers to take note and cater to the demand," said Prabhu Ram, Head, Industry Intelligence Group, CMR.
 Recent CMR "Voice of the Youth" Consumer Surveys have pointed to smartphone emerging as the primary device for gaming, preferred by >90% of millennials and Gen-Z, overshadowing gaming PCs and other device forms.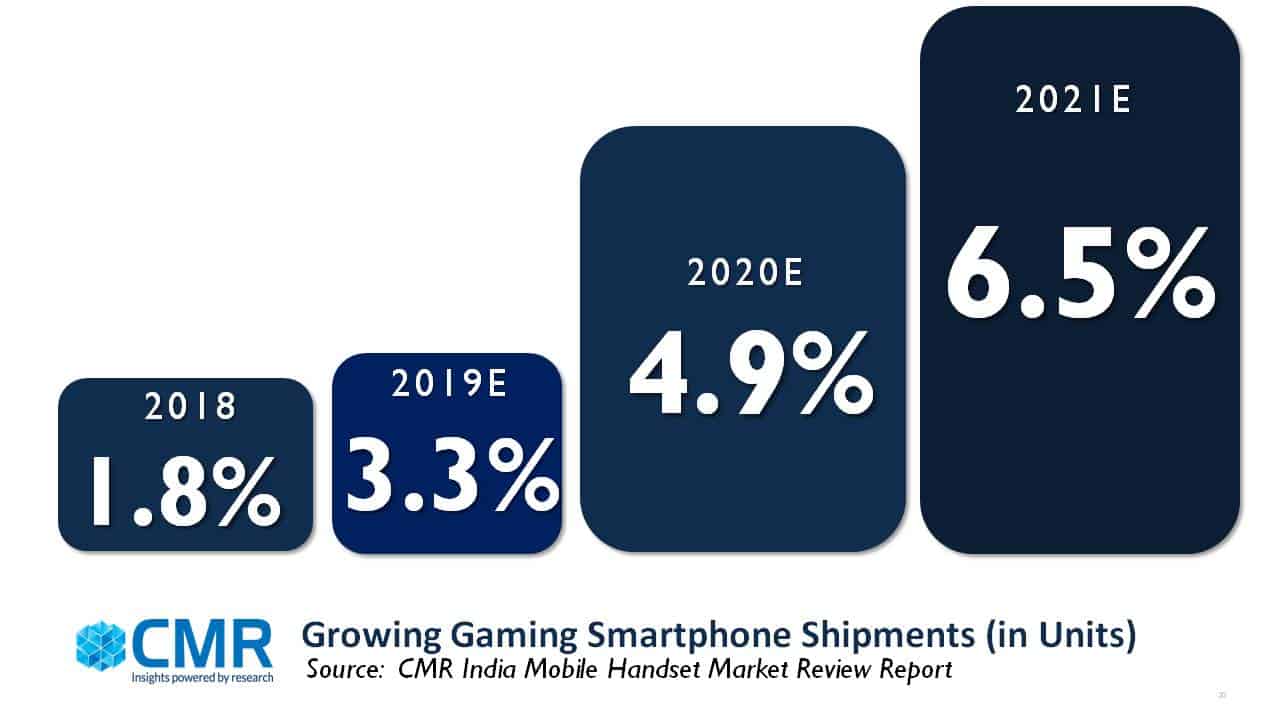 Internal estimates by CMR points to a significant spike in mobile gaming users with expectations that they will cross 748Mn by 2021.
"The new breed of smartphone gaming devices will mainly garner attention from gaming enthusiasts. Serious gamers, who traditionally prefer gaming PCs, will find the features like high refresh rate contributing to a better experience, as good incentive to play on the go," added Ram.
Amit Sharma, Analyst, Industry Intelligence Group, CMR, said, "With the increasing demand for mobile gaming by millennials, the gaming smartphone opportunity is all set to explode with new growth opportunities for not just traditional smartphone vendors, but new entrants, such as gaming PC manufacturers. In addition, this also translates into a significant opportunity for mobile gaming development companies to generate new gaming content."
As mobile vendors look to offer new gaming smartphones, chipset vendors such as Qualcomm and MediaTek are also offering new chipsets such as Qualcomm Snapdragon 675, or the Helio P70, to offer enhanced mobile gaming experience.
The gaming smartphones, in addition to offering all the gaming functionalities, should also be capable of performing all other regular functions, including delivering enhanced camera experience to attract users in a hyper-competitive market. As such, the challenge for dedicated gaming smartphone brands is high.
According to Amit, "Companies with dedicated gaming phones, such as Nubia, Xiaomi and Huawei are increasingly differentiating themselves from Apple and Samsung with enhanced specs, bigger batteries and better cooling mechanisms. It is no wonder that even Samsung is planning to jump into the fray with its own gaming device."
"The mobile gaming opportunity translates into not just devices but also dedicated accessories to contribute to enhanced gaming experience. For instance, ASUS is providing physical controllers such as game pad with joysticks and gaming keys whereas detachable controller with a physical joystick is provided by Xiaomi for Black Shark users," added Amit.