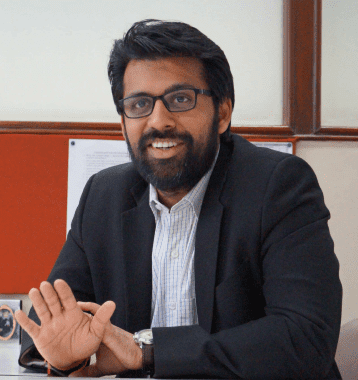 Dhaval Gupta is the Executive Director at CyberMedia, a publicly listed corporation on NSE and BSE. As a digital economy advocate, Dhaval has a keen understanding of digital media, marketing and technology space.
Dhaval has played a pivotal role in establishing CyberMedia as a leading digital services organization. He is the architect of a product driven, data-led approach to building full stack solution that now manages an ad network of over 5 billion monthly ads. This encompasses building brand strategies, audience profiling and big data analytics. With a passion for AI/ML technologies, CyberMedia is building a strong track record that focuses on the future of digital marketing globally.
Dhaval is actively involved across prominent forums including :
CII Delhi Council Member
TiE Delhi Member, and TiECon 2021 Organizing Committee Member
Board Member, Association of India Magazines
Vice President, University of Wisconsin – Madison Alumni Association, Delhi Chapter
Dhaval is also the Founder-Director of DU Beat, India's largest student newspaper. Launched in 2007 in Delhi, DU Beat is now a well-respected recognized media outlet with students across India.
His other passions also include engaging the startup ecosystem, and is an active investor & advisor to startups.
Dhaval graduated as an Honors student with a double major in Economics, and Cultures of Asia from University of Wisconsin – Madison.