Interestingly, Lava figures as the only long term player among Indian brands
Gurugram/New Delhi, 1 November 2019:  At a time when small towns and cities are coming into major focus for mobile brands, a new nationwide mobile phone ecosystem assessment, covering both feature phones and smartphones, reveals that there is increasing consolidation amongst five mobile brands, that rank high for various parameters amongst key stakeholders, including customers, retailers and distributors.
Assessing the study findings, Satya Mohanty, Head- User Research Practice at Cyber Media Research said, "If we were to look, beyond Tier-1 cities, more and more Indians are coming online and getting connected. They put a premium on intangible factors, such as trust and reliability from their mobile phones. Similarly, for retailers, its factors such as consumer pull to timely pay-outs, that matter the most. Mobile brands that consistently strive for enhancing stakeholder experience (SX) win big."
Mobile phone brands, including the likes of Samsung, Xiaomi, Vivo, OPPO and one Indian brand, Lava have been ranked highly by key stakeholders, on various parameters, such as brand loyalty, advocacy, preferences, product features, pricing, distribution and promotion, among others, and with due consideration to past performance, and future road map of the brand.
"While it is a given that the Korean and Chinese brands rule the hyper competitive Indian mobile market, what is fascinating is how major Indian brands – MILK, an acronym coined by CMR, are no longer in the fray, with the strong exception of one dominant player, Lava. Across parameters, Lava has emerged as the only preferred Indian brand, rated highly by key stakeholder groups," added Satya.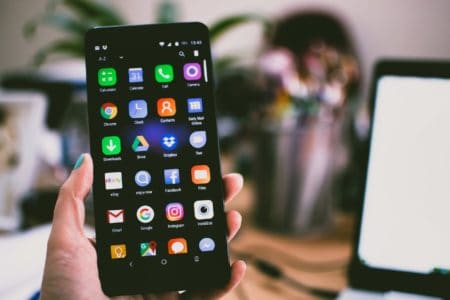 Here are the key highlights from the mobile phone ecosystem assessment, conducted by Cyber Media Research:
When it comes to feature phones,  Samsung's consumers rank it the highest for reliability (97%), followed by Lava (93%). Lava's consumers are the most satisfied with their feature phones (97%), ahead of all other Indian and foreign brands.Lava (97%) followed by Samsung (93%) users are the most satisfied with the battery life of their phone amongst all feature phone brands.
When it comes to smartphones, Samsung's consumers are most satisfied (97%). Amongst MILK brands, it is only Lava's users that are most satisfied (94%). In terms of battery life, users of Xiaomi (98%), Samsung (98%), and OPPO (98%)  rate their phones the highest.In emerging India, the consumers repose their faith on Indian brands, like Lava, rating its smartphones the highest for value for money (94%).
7 out of 9 retailers rated Samsung the highest attributing their preference to high consumer demand (68%) and good product margin (58%). Among MILK brands, it is only Lava that scores highest in transparency in process (90%), timely payouts (88%) and price control (86%).
For preference of any brand among Distributors, the top three causative factors are good product margin (66%), transparency in process and payouts (58%) and high consumer demand (58%). Among Distributors, Vivo has secured the highest satisfaction score (96%) followed by Samsung (93%) and OPPO (93%).