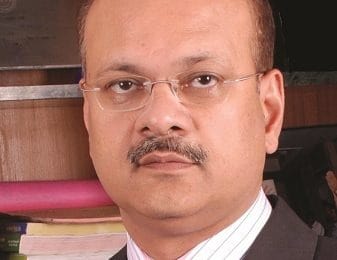 Park Network Private started off its journey as an ancillary unit of HCL. It was the distributor of HCL's first affordable PC called BusyBee and that is how it curated its success story.
Today, it has exclusive tie-ups with a number of companies, including Lava and Vivo. In an interaction, Ajay Kumar, CEO, Park Network opens up about its future plans.
Tell us something about your journey…
It was in the year 1995, when we started as an ancillary unit of HCL and PCL and used to supply printer cable to them. Within two years, we entered into the distribution and retailing of a range of ICT products, including networking products too. During that time, HCL appointed us as its distributor for its first affordable PC BusyBee.
Shiv Nadar, Chairman of HCL, appreciated our efforts in the distribution of the computers. It gave us immense confidence to go ahead and never look back. That is how our success story started.
How has the market evolved since your inception?
IT business was more about hardware during the initial days, clocking a growth rate of about 30% Y-O-Y. Luckily, we emerged into the IT domain at a golden period. At times, we had surpassed even the market growth rate. However, the scenario got changed over a decade with the market shrinking and our margins also declining.
What are some of the parameters which you look forward to before teaming up with any partner?
We consider only two parameters before partnering:
Why consumer should buy the product or in other words, what is the USP of the product?
Why my partner/channel sell this to consumers or next level. (Are they getting good margins or looking for a long-term relationship? )
Which are the key focus areas for 2017?
Our key focus is to expand our product portfolio in IT and telecom arena as well as to partner with more number of vendors. We want to enter into exclusive tie-ups with different vendors. Currently, we have entered into partnership with Canon, Lava, Vivo, Lenovo, Samsung, Gionee, etc. On the back of these, we expect to hit a turnover of INR 157 Crore in 2017.
What type of challenges are you facing currently?
Some of the challenges are:
We still need to overcome the effects of demonetization.
Upcoming GST is also a concern as we need to align with the new financial structure
Continuous falling of margin is alarming.
Growth of industry is very miniscule or negligible.
All Chinese brands are into Indian market and having very deep pockets.
E-commerce/online sales is also affecting the market.
Is there any new technology initiative for promoting or selling a product?
We are merging the offline platform into online app based module. It is like ordering on whats app or on our sale base app to process faster. Basically, to introduce app based technology for order, etc.
Do you have tie-ups with e-commerce players for selling your products online? How do you see the gradual shift from offline to online space?
We don't have any tie-ups as such. Sales are getting shifted to online, but we are confident to stay afloat.
Where do you see yourself five years down the line?
We look forward to strong positioning in the IT and telecom domain through technology deployments. Also, our dream target is to cross INR 300 Crores in the next five years.