The recent unveil of Samsung Galaxy Fold 5G phone, followed by the Huawei folding Mate X 5G at MWC 2019, have brought forth a new innovation wave cycle in Smartphones. Yes, both phones represent an exciting, new innovation. Yet, they are far beyond becoming mainstream.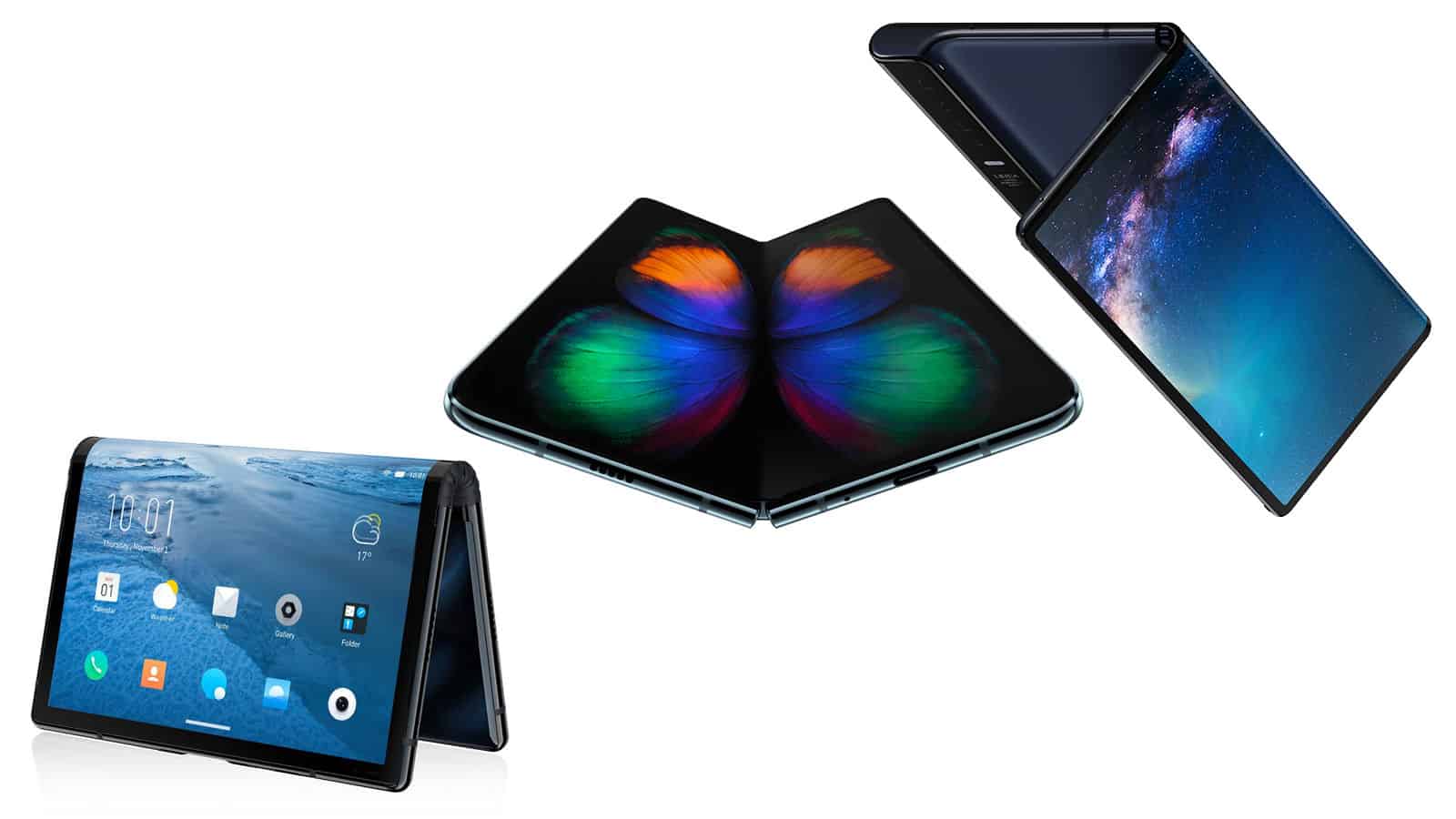 So, how do we see this new brave foldable phone era?
Every couple of years, consumers need a 'wow!' factor to purchase a new phone. It did not help that the last few years have seen only incremental smartphone innovations. Consider, for instance, 2018's "notch" and "bezel-less displays". It is no wonder then that smartphone upgradation and replacement cycles are lengthening, as customers continue to hold onto their devices.
Until a few years ago, foldable as a concept was unthinkable. Yet, here we are today: A slew of smartphone brands in a desperate finish to be the first to showcase their technological leadership, with an interesting new form factor. The anticipation is that this new form factor could radically change user interaction with technology, and, eventually, jumpstart the Smartphone sales.
Should we even call the likes of Samsung Galaxy Fold or Huawei Mate X, a phone?
As a form factor, the foldable phone will, over the next couple of iterative innovation cycles, potentially merge a laptop with a phone and a tablet, and thereby give birth to a new subset of a computing device. While Smartphone has become an important and all-pervasive device, it still has not become the go-to device for productivity. Hence, a foldable phone. Imagine the possibilities for the always-on workplace.
How important are these new folding phone innovations?
Consider, the IBM PC 5150 which came out in 1981 and revolutionized the computer market. Or, for example, the Motorola DynaTAC mobile phone which came out in 1984 and took over the mobile phone market. Or, the 2010 debut of Apple iPad which revolutionized the tablet market.
In a similar vein, foldable phones are full of promise. Coupled with 5G, they could lend to the rise of many new use cases.
In the context of foldable phones, many have wondered on what Apple is upto, and if it has missed the bus? It is prudent to remember that Apple's strategy has always been to out-innovate others once a product segment has attained a scale, and user acceptability. We are atleast a couple of years away from foldable phones stabilizing, and with its prices comparable to current premium flagship phones. All said, Apple has filed for patents on foldable phone concepts, and maybe experimenting behind the scenes.
So, who will buy a foldable phone?
All the smartphone brands that have debuted a foldable phone know that it will be sometime before they start gaining a market. Their intent has been to showcase their innovative form factor, and ride on the hype cycle.
As on date, the uber-premium foldable phones will appeal to only the rich, early, niche technology adopters everywhere.
All said, where do we go from here?
Samsung's foldable technology has an Achilles heel and it pertains to the hinge. If one were to hark back their memories, they would remember the track pad in early feature phones, that used to fail fast due to wear and tear. In the context of foldable phones, we have to see if the so called '100,000' folding cycles is viable for consumers. Till now, the foldable phones have only been 'seen' and not many have got an actual 'face time' with the products themselves.
Beyond durability, questions also abound on the battery life and app support. From consumer's point-of-view, it would be worth waiting and buying 2nd Generation foldable phone models.
Folding phones represent an exciting innovation marvel. Yet, they are definitively a work-in-progress. As new iterative innovation cycles come forth, we may end-up with some new, interesting and infinite possibilities with such compute devices. Only, time will tell.