The overall foldable market will grow >65% YoY in 2023.
Samsung will continue to lead the overall foldable market.
Foldables in the price range of INR 60,000-75,000 will account for 10% of foldable market in 2023.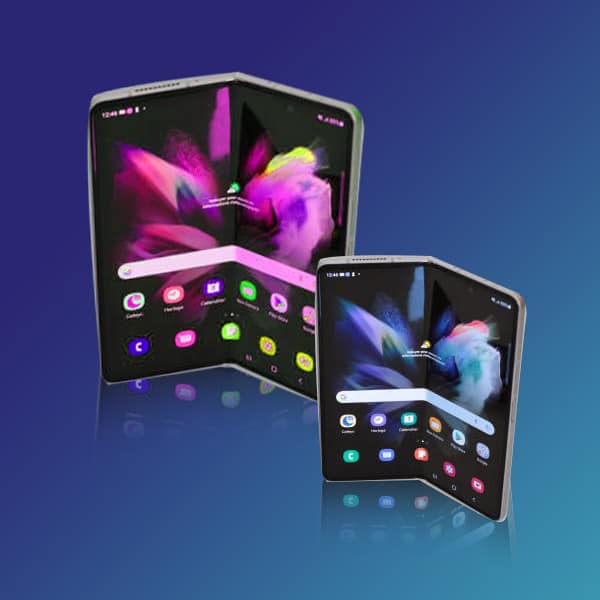 New Delhi/Gurugram, 10 April 2023. Foldable smartphones continue to be a niche, yet important smartphone segment entering the mainstream. As per new estimates by CyberMedia Research (CMR), 2023 will witness the rise of a new breed of foldable smartphones in the price range of INR 60,000-75,000. CMR estimates peg these foldables to account for around 55,000 units, accounting for potentially 10% of the overall foldable smartphone market. By 2026, foldables in the price range of INR 60,000 – INR 75,000 are anticipated to grow at a CAGR of 52% in India.
According to Menka Kumari, Analyst- Industry Intelligence Group (IIG), CyberMedia Research (CMR), "With growing adoption of foldable smartphones, and increasing competition amongst OEMs, the average selling price (ASP) for foldable phones is anticipated to drop further by 12-15% in 2023. CMR estimates posit to the INR 60,000-75,000 price bracket to be the sweet spot for OEMs. The new breed of foldable smartphones will be made possible by increasing technology maturity, market acceptance and strong competition amongst smartphone OEMs seeking to establish an 'early mover' advantage. The hyper-competitive smartphone market provides an avenue for new foldable market entrants to stake an early leadership mantle, especially in the lower premium price tiers."
Consumer insights from CyberMedia Research (CMR) have continued to point to an increasing acceptance for the foldable form factor. 8 in 10 smartphone buyers were positive and open to factoring a foldable phone in their future smartphone purchase. Potential foldable phone buyers typically fall into two cohorts. There are those that are productivity focused seeking "book styled" folding phones (41%), vs, those consumers that prefer compact "clamshell styled" flip phones for making uber-cool lifestyle statements (48%).
With each passing generation of foldable phones, consumer confidence has increased owing to greater device durability, especially the hinge (58%), and features, such as water and dust resistance (45%). In a previous edition of the annual foldable phones survey by CMR, four in every five consumers pointed to being concerned by pricing.
"Foldable smartphone shipments increased by >35X by the end of CY2022 since the initial introduction of the foldable form factor in 2019. Until now, Samsung has been steering foldable market growth. The Samsung Galaxy Z Fold and Galaxy Z Flip have continued to gain consumer acceptance, and especially, the latest, fourth generation models. With increasing technology and market maturity, the foldable market is potentially poised for massification," added Shipra Sinha, Analyst – Industry Intelligence Group (IIG), CyberMedia Research (CMR).
In 2023, an array of smartphone OEMs, including OnePlus, realme and vivo, amongst others, are potentially slated to introduce their foldable phones. Tecno, for instance, recently showcased its Tecno Phantom V Fold at an aggressive price-point. OPPO also introduced its OPPO Find N2 Flip.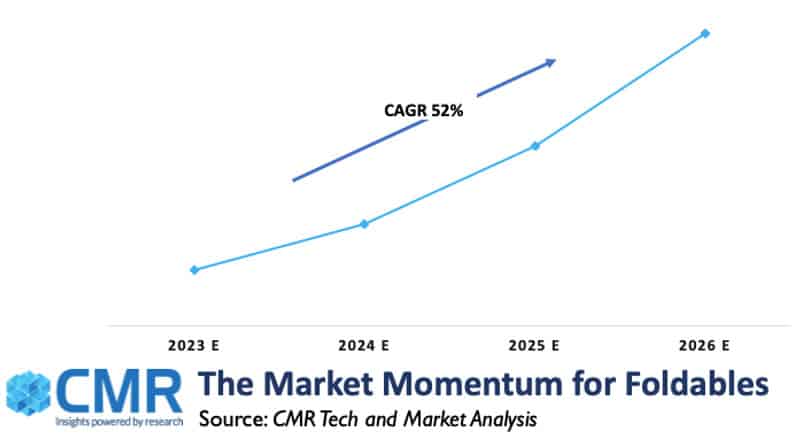 The overall growth in foldable smartphone shipments will contribute to a further growth momentum for premium smartphone market. In 2023, CyberMedia Research (CMR) anticipates >65% YoY growth in the overall foldable market, despite macro headwinds.
Samsung will continue to enjoy a strong growth momentum in the foldable segment.