OxygenOS from OnePlus emerges as the most preferred smartphone OS, beating iOS from Apple.
Among current and potential smartphone users, OnePlus trumps Apple and Samsung on brand loyalty and brand stickiness.
As the preferred OS, OxygenOS from OnePlus scores amongst users for the lag-free, smooth user experience.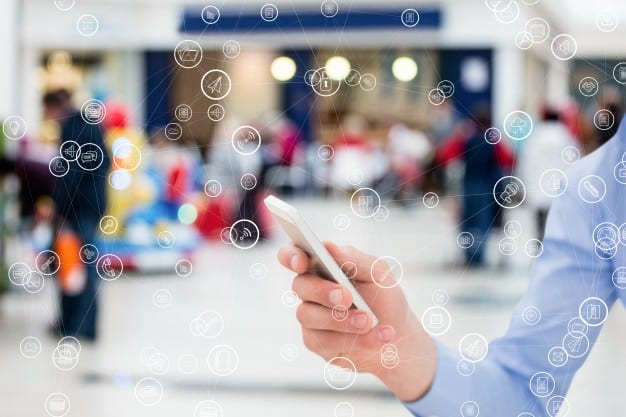 18 November 2020 | NEW DELHI. The COVID-19 pandemic and increased duration spent at home has led to heightened consumer awareness and appreciation  of the intangible factors contributing to a great smartphone experience, including the mobileOS. In fact, as per a new study titled 'The State of SmartphoneOS Experience'  by CyberMedia Research (CMR), 55% of the smartphone users surveyed believe that Smartphone OS is absolutely key for the overall consumer experience and delight. The degree of consumer satisfaction is the highest with OxygenOS from OnePlus (74%) followed by Apple iOS (72%).
As per the study insights, three in every five users are willing to shift to a different smartphone brand, driven by the OS considerations. This trend is significantly key for consumers who have faced some level of challenges with their existing mobileOS on their smartphone. These include issues such as unwanted ads in the OS, unwanted pre-installed apps, apps running in background, and other issues, such as lack of storage, overheating, and battery drainage issues, among others.
According to Prabhu Ram, Head-Industry Intelligence Group (IIG), CMR, 


"When it comes to a great smartphone user experience, it is not just what's on the outside – the mobile hardware, but what's really on the inside – the mobileOS and the mobile app experience, that matters to consumers. Consumers prefer the intelligent and nifty tweaks to the OS that enable seamless lag-free experiences, including optimizations aimed at digital wellbeing, and optimizations to conserve battery and refine overall user experiences, including while gaming."
When it comes to smartphone brand loyalty amongst current users and future intenders, OnePlus (39%) scores the maximum trumping premium brands such as Apple (35%) and Samsung (27%).
"Today's consumers put a premium on their mobileOS, and are seeking smooth, uninterrupted ad-free experiences. OnePlus enjoys a high degree of enduring brand loyalty and affinity amongst current and future users. Further, the OxygenOS on OnePlus imparts a smooth experience such as reading mode, gaming mode and facilitates digital wellbeing through its Zen mode,"

 
added Amit Sharma, Analyst, Industry Intelligence Group (IIG), CMR. 
Here are some of the key takeaways from the report:
Indians update their smartphone OS mostly to boost performance and to ensure security. They run variety of applications on their OS among which social networking, shopping, entertainment and gaming are major ones.
Smooth experience, security and ease of usage are top three satisfaction drivers; Battery drainage, hangs and lack of storage space are top three reasons for dissatisfaction with the smartphone OS.
Major barriers for updating OS have been poor wi-fi connection network, lack of storage space, and abnormal battery drainage issues.
As the preferred OS, OxygenOS from OnePlus scores amongst users for the lag-free, smooth user experience, and work life balance through its Zen mode. Consumers love the OS optimizations aimed at digital wellbeing, and at enabling great gaming experiences.


The CMR study, titled 'The State of SmartphoneOS Experience,' leveraged CMR's proprietary market research models, and dives into consumer perspective on mobileOS, in terms of what they love, their dislikes, their awareness, and their preferred choice of OS going forward.
The study is based on an extensive  survey conducted by CMR, across six cities of India, namely New Delhi, Mumbai, Kolkata, Bengaluru, Chennai and Hyderabad. The study covered 1226 smartphone users in the  age groups of 18 to 40, with the sample base proportioned to represent the overall population.
For results based on a randomly chosen sample of this size, there is 95% confidence that the results have a statistical precision of plus or minus 3% of what they would be if the entire population had been surveyed.
About CMR
CMR offers industry intelligence, consulting and marketing services, including but not limited to market tracking, market sizing, stakeholder satisfaction, analytics and opportunity assessment studies. Its bouquet of consulting services includes incubation advisory, go-to-market services, market mapping and scenario assessment services. CMR is servicing domestic as well as international clientele in India and few global destinations. The clientele serviced represents SMBs, Large Enterprises, Associations and Government. CMR's core value proposition encompasses a rich portfolio of syndicated reports and custom research capabilities across multiple industries, markets and geographies.
A part of CyberMedia, South Asia's largest specialty media and media services group, CyberMedia Research (CMR) has been a front-runner in market research, consulting and advisory services since 1986. CMR is an institutional member of Market Research Society of India (MRSI).
For queries, please contact:
Amit Sharma
Research Manager
CyberMedia Research (CMR)
asharma@cmrindia.com