About CMR Go-To-Market Services & Key Strengths
CMR's Go-To-Market Services (GTM Services) Practice is a collection of content and services packaged to strengthen your marketing programs, coupled with powerful lead generation capabilities to deliver results. CMR GTM Services are modular and can be implemented either for a short span of time or can be deployed for year-round integrated programs that can run independently. These programs can also be combined with any existing campaign.
Our engagement managers deliver a "high quality, on time, every time" experience and advise you throughout your engagement on best practices for attaining maximum return on your investment.
CMR GTM-Service Offerings
for Branding, Market Awareness, Lead Generation, Sales Support and Demand Generation
Þ     Syndicated Events: CMR hosts a series of syndicated events on varied themes and current 'hot' topics of delegate interest in various cities across India targeting decision makers and influencers in the large and SMB enterprise segment.
Þ     Executive Roundtables: CMR organises custom events with end-to-end management of content, speakers, venue, marketing, delegate acquisition and logistics.
Þ     CMR Activate: Is a set of web- and email-based, rich media tools to connect seamlessly with the right audience of decision makers and influencers, at the right time, through the right channel in an effective manner; the mediums and tools include one or more combinations of Email Campaigns, Online Surveys, Live Webcasts, Webinars, Videos, Telemarketing etc. The end result is a set of carefully qualified leads / inquiries from decision makers and / or key influencers of prospective customer organisations.
Figure 1. CMR Activate: The CMR GTM Services LeadGen Engine
Þ     CMR Connect: Monthly, research-driven, market theme-based newsletter
Mailing List: 25,000+ email IDs comprising:
1. IT, Telecoms, Semiconductor & Electronics, Energy & Utilities, BioTech, Pharma & Healthcare enterprise corporate leadership teams
2. Decision-makers and influencers such as CIOs / IT Heads, CFOs, CMOs and other line-of-business managers of mid-size and large Indian and global business enterprises
3. Editors / writers of leading industry and business journals, news portals and TV channels.
Þ     Integrated Marketing Campaigns: exclusively designed to suit client needs.
Why CMR Go-To-Market Services?
Experience of conceptualizing and designing over 100 technology-driven knowledge events to help speed up the purchase decision-making and / or business processes of buyers, integration partners and users of IT, Telecommunications, ESDM, Smart Infrastructure, BioTech, Pharmaceuticals & Healthcare and Energy solutions and technologies.
Coverage spanning across top 10 cities of the country.
Total turnout of over 7,000 business professionals with representation from all major industry verticals; Close-knit relationships with Government bodies, Educational institutions and Industry Associations.
A full-fledged Go-To-Market Services team dedicated to meeting the business objectives and goals of a client list that reads like the who's-who of the Indian ICT, ESDM, BioTech and Energy sectors.
Paired with CMR Speakers' Bureau and project management services we provide high return components for our clients' marketing and business development campaigns year after year.
Our programs are modular, so partners can implement select tools over a short period of time, or deploy 12-month integrated programs that can stand independently or be combined with existing campaigns.
CMR Go-To-Market Services Practice provides content-based solutions for the RoI-driven marketer. Explore our wide selection of options to support you at every stage of the customer relationship development cycle.
Figure 2. CMR Go-To-Market Services Virtuous Cycle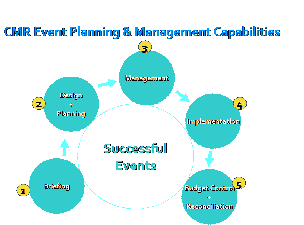 Why CMR?
Content
CMR specialises in IT and Telecommunications research and has an unparalleled understanding of the technology and business issues within these markets. CMR will draw on its specialist analyst knowledge to ensure that its events offer the most insightful content and the highest value to conference attendees. Going forward, CMR is focused on developing research and consulting practices in the ESDM & Smart Infrastructure, Government, Lifesciences, Energy & Utilities and Entrepreneurship domains. Forays into these adjacencies will ensure a continuing, rich stream of market understanding and insights, to enrich CMR analyst reports and presentations.
Speakers
CMR analysts are among the most respected and compelling speakers in the IT, Telecoms, ESDM and Lifesciences domains. Access to this resource is a major factor that attracts high quality participation at CMR events.
Brand Pedigree
CMR is part of CyberMedia, South Asia's largest specialty media and media services group, and amongst India's top five magazine publishers. CyberMedia is South Asia's pre-eminent ICT, consumer electronics, biotech, entrepreneurship and high technology knowledge dissemination company since 1982, and a frontrunner in providing market research, consulting and advisory services since 1986. CMR was launched as an independent, full-service research, consulting and advisory services brand on 1st March 2011 with a team of 40 industry analysts and field staff representing a collective experience of over 200 person years.
Database
With our year-round interaction with key decision makers and influencers through various research studies and interaction programs, briefing sessions and industry bulletins, CMR continuously updates its CxO database (Please note, CMR does not sell its databases.).
Project Management Skills
The CMR team undertakes end-to-end organisation of conferences, seminars, executive roundtables and focus group discussions (FGDs). CMR events offer an independent, vendor-neutral platform to directly competing as well as non-competing vendor organisations, principals, OEMs, service providers, system integrators et al to showcase their thought leadership, solutions, industry best practices and case studies. CMR events offer multiple interaction and networking opportunities for partner (sponsor) executives to interact with delegates. CMR also designs and hosts Custom Event Solutions to cater to sponsors specific marketing objectives.
CMR specializes in designing integrated marketing campaigns. Our team has rich experience in production and hosting of research-based and marketing-led webcasts, podcasts, webinars, email campaigns, online surveys etc.
Leverage with CMR
Co-branding with a recognized industry research and market intelligence leader means you can:
Build brand loyalty and preference with your customers through our high quality, high value content.
Increase the visibility of your company and offerings by strengthening your positioning and messaging in the marketplace.
Generate awareness and communicate important industry and business issues.
Help your customers make more informed purchasing decisions, guide them in their technology investments, and enable them to better plan for the future.
Increase audience response rates, capture qualified leads and advance your sales cycle.