Since its very initial foray into smartphones with the Nexus, Google has not had a sharp focus on hardware, instead being content with pushing Android OS. While the move helped Android become the most significant OS in the world, Google's lack of focus on building critical supply chain partnerships, or the in-house talent, meant it did not have the depth to build great smartphones with must-have features, or even so, to scale-up to meet potential consumer demand. So, when they hit the market, Google's smartphones, despite boasting of stock Android, lacked the design aesthetic, the must-have features and the edge to compete with others.
Best performing States for Google Pixel 2 & Pixel 2 XL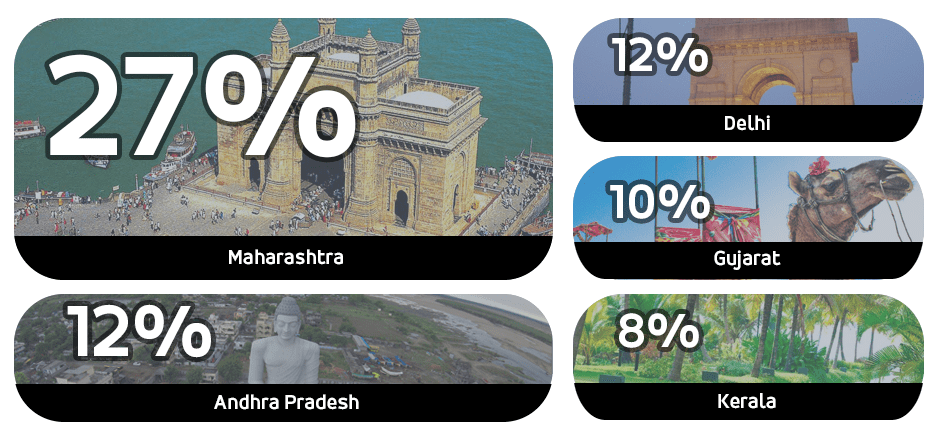 ---
Google Pixel Sales in India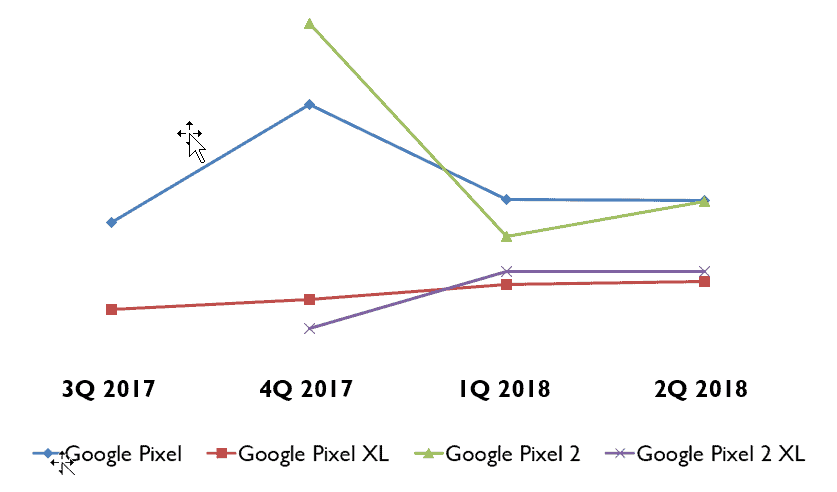 The Pixel 3 and Pixel 3 XL could potentially be the best smartphones from the Google stable, thanks to the full integration of the HTC R&D talent into Google. The new Pixels should come with more reliable hardware than the previous iterations of the Pixel. More than the hardware, Google's focus has been on its AI-based photography. Last year, the Pixel 2's imaging capabilities were the best, and beyond any offered by Apple, Samsung and the rest. However, since then, the competition has moved far ahead, and it will be interesting to see how Google responds this time around with the Pixel 3. The possibility of a rumored second front lens, powered by AI, could result in more improved selfies.
For Google, the competition is no longer confined to Apple or Samsung. There are many other smartphone brands taking big calculated risks with their smartphone offerings. Google would need to take a leaf out of Microsoft's acquisition playbook and come up with a string of acquisitions that would provide it with the talent necessary to build a competitive edge in the hypercompetitive smartphone market.
In Conclusion
Google's nascent foray into hardware, thus far, has mostly been a work-in-progress, with its most prominent success being Google Chromecast. The Chromecast nailed it with its value proposition and affordable pricing. When it comes to Smartphones, Google has premium aspirations and gunning for Apple and Samsung. For Google Pixel 3 and 3 XL to be successful, it would need to be not just premium-looking, but also up the ante with its software to push past other competitive smartphone offerings.
For Pixel 3 and 3 XL to be successful on current rumoured specs and form, it would find widespread consumer acceptance, if it were to price it in the sub $500 price range, and aimed at the likes of OnePlus, Asus, Vivo, Oppo.
About Mobilytiks 
Mobilytiks is the only big data driven analytics programme for Smartphones in India.
Analyzing monthly data at granular levels across the states of the country, it presents different dimensions to the decision makers allowing them to craft hyperlocal strategies across various geographies in India.
Mobilytiks also gives insights based on installed base of devices in the country. These become paramount as the market hits a plateau in terms of growth and all players, especially incumbents look for their strengths from within the existing base. For the new entrants, Mobilytiks throws up insights beyond averages helping them priorities their focus by going aggressively after the growth opportunity markets due for replacements and upgrades.
Please get in touch with us on mobilytiks@cmrindia.com and we would be happy to take the conversation forward.