• Lenovo managed to alone acquire more than a third of Indian Tablet market for the first time. Lenovo led the market leader board, followed by Samsung and Apple.
• 4G Tablet shipments grew sequentially by 12% growth.
• Android-based tablets had 87% share in 3Q CY2019.
New Delhi/Gurugram, 18th Nov 2019: India's Tablet PC Market witnessed 7.8% growth in 3Q CY2019 compared to 3Q CY2018 with Lenovo, Samsung and Apple rounding off the top three spots on the leader board, according to CMR's Tablet PC Market Report Review for 3Q CY2019.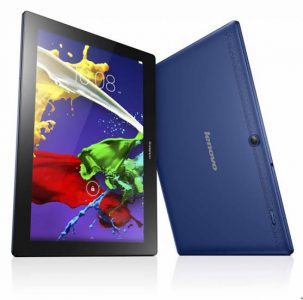 According to Kanika Jain, Analyst- Industry Intelligence Group (IIG), CMR, "During 3Q 2019, the tablet market in India showed some tepid signs of growth, primarily on the back of new launches by the top players. Lenovo's leadership in the tablet market was primarily on the back of its consumer tablets."
At 38% market share, Lenovo extended its lead in the tablet market share with a 29% growth compared to Q2 2019. The introduction of a new Tab V7, P10 & E series has contributed to strong figures for the Lenovo. Its M10 series launched in the starting of 2019 had a good share of 22%.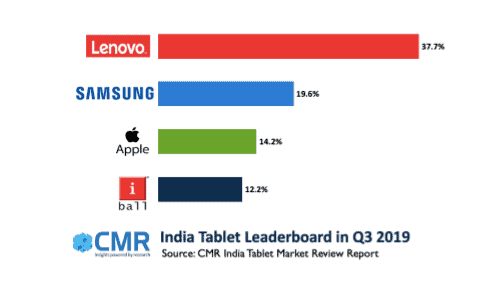 Samsung settled in its usual second place in the market. The introduction of the new Galaxy Tab A 8.0 (2019) and the premium Tab S series has helped the company's tablet shipment to grow by 22% QoQ. Galaxy Tab A 10.1 (2019) series launched in last quarter is its best performing series with 45% share as it also helped Samsung to slowly encroach on the tablet market space by 3%.
The newly launched base level iPad 7 series helped Apple improve on its market share with a 7% QoQ growth.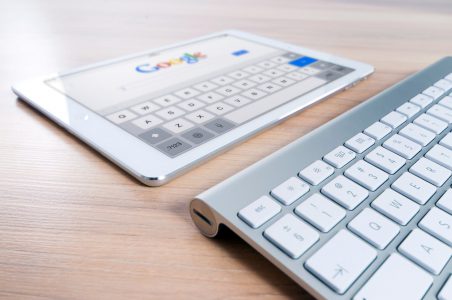 "Earlier, Apple had made it a strategy to keep the ASV (Average Sales Value) of its new launches on the higher sides, to counter its falling sales numbers. This worked initially to maintain its annual revenues, but with its Chinese counterparts offering similar specs or to say better specs for lower value, Apple has now learnt, and ensured a prudent pricing strategy," added Kanika.
Future Outlook
According to Prabhu Ram, Head – Industry Intelligence Group (IIG), CMR, "As smartphones keep growing with taller and taller displays, and evolving into new form factors, such as foldables that moved from prototypes to commercially available products this year, the future of tablet market is at a crossroads."
"In the closing quarter of 2019, tablet market will continue to maintain a steady growth due to the festive season and other factor also. The industry will keep on moving towards providing smarter technology with a focus on innovation and customer centricity. Supporting the Government's Digital India campaign, transformation of education space, Fast-Moving Consumer Goods (FMCG) delivery network, hospitality, travel & tourism is a big focus area for Tablet category", added Kanika.
Notes to Editors:
About CMR
Notes to Editors:
CyberMedia Research conducts the Budget Smartphones Channel Audit to capture the perspectives, preferences, challenges and dislikes of retailers around 'value for money' (INR <10,000) smartphone brands, capturing a compelling picture of smartphone brands in the market.
About CMR