Jio likely to rule the roost in the OTT segment too and become leading app maker of the country
Gurugram / New Delhi: After CMR first identified the potential subscribers RJio can acquire during the preview offer, it today announced that around the time of commercial launch, which is now set for December 31st, 2016, Jio will have more than 125 mn potential 4G subscribers available.
This is the cumulative number of 4G Smartphones CMR expects to be available in the market by the end of 2016. Other than these, CMR also expects the cumulative shipment number for Tablet PC/4G dongles/Mi-Fi devices to reach 2.5 mn by this year end.
Commenting on the launch, Thomas George, SVP and Head CMR said, "This is a significant development for the Indian telecom ecosystem. There could have been no better day than the teacher's day to unleash the new era of communication for the Indian users, leading to the digital literacy and education in the country."
With such a potential reach coupled with affordability seeming to be the focus of RJio as depicted in its subscription plans announced today at the AGM, CMR also expects RJio to become the largest OTT player of the country and also make inroads in the elite league of largest app users of an Indian app developer.  RJio will be there along with Hike and Flipkart which have users in the range of 100 mn each as per various industry estimates.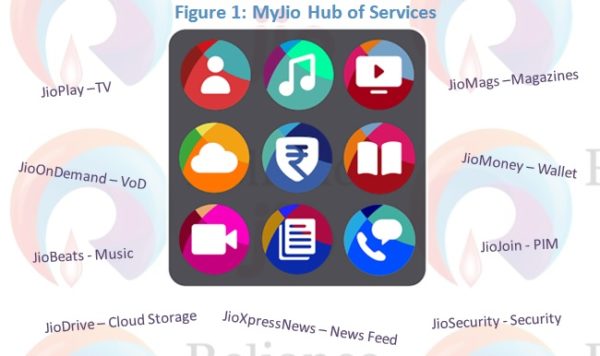 Signifying the importance of availability of devices, Faisal Kawoosa, Principal Analyst Telecoms at CMR said, "Access, Applicability and Affordability – the 3 A's are the cornerstones to make any service a success.  With over 125 mn 4G devices already expected to have penetrated in the Indian telecom market by the year end, one major success factors is taken care of."
"Use case and affordability is an internal factor and have already been addressed by Jio through My Jio bouquet of services and the disruptive pricing, among the lowest world over.   So, the internal as well as external critical factors stand addressed by the commercial launch period," Faisal explained.
CMR also expects Jio to play a critical role in bridging the digital divide prevalent in the country.  The slew of offers would give a fillip to the digital uptake in India.  As part of the announcements today, a special package for students was unveiled, CMR anticipates that similar types of packages would be in the offing in the near future from RJio addressing other digitally 'deprived' user groups. Such schemes focused around special user groups would accelerate the digital pace and help in narrowing the digital divide.
Notes to Editors:
About CMR
Notes to Editors:
CyberMedia Research conducts the Budget Smartphones Channel Audit to capture the perspectives, preferences, challenges and dislikes of retailers around 'value for money' (INR <10,000) smartphone brands, capturing a compelling picture of smartphone brands in the market.
About CMR