mFilterIt is a Fraud Detection & Prevention startup providing neutral, platform agnostic fraud detection solutions for brand and performance marketing.
Amit Relan, co-founder & director, mFilterIt sat down with Prabhu Ram, Head- Industry Intelligence Group (IIG), CMR for an extensive interaction on an array of themes, ranging from digital ad fraud, to mobile app fraud, and their implications for advertisers and publishers, and on how mFilterIt harnesses machine learning, and its role is in preventing digital ad fraud.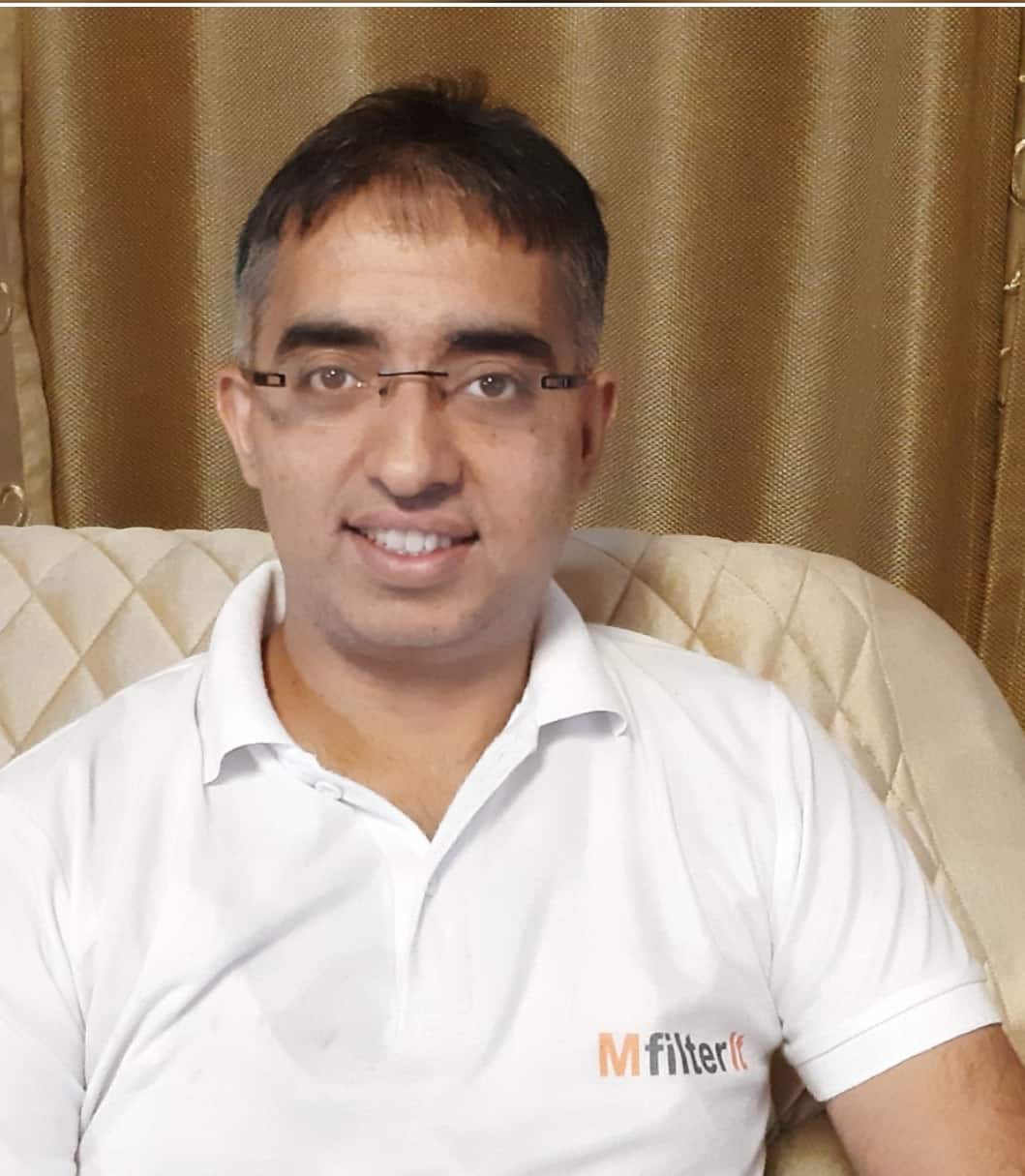 Lets begin with your introduction, and your journey until now. 
I am an NIT Alumnus with a strong affinity with technology solution domains across the mobile technologies . I have enjoyed a enriching professional career, spanning more than 15 years with Nokia Networks and held various leadership positions in India and abroad.  Somewhere in early 2016, the entrepreneurial bug bit me, and I embarked on this start-up journey along with my cofounders: Dhiraj Gupta and Jatin Kapoor and we were very fortunate to be incubated by 6d Technologies from very inception.
At mFilterIt, we are really proud of what we are currently executing and are disrupting the advertisement measurement industry and helping advertisers in saving tons of money.
Tell us about mFilterIt, and the role it plays in the mobile ecosystem? 
mFilterIt is one of the fastest growing digital ad fraud companies.  Now in our 2nd year, we have grown exponentially, working with all leading advertisers in India across industry segments including eCommerce, Travel and Tourism, OTT, Banking among others.  We have recently begun our global journey and are now working with leading players in the Middle East.  Currently, we are also expanding in LATAM,South East Asia  and a few more geographies.
We detect and eliminate ad fraud.
Digital advertising is on the rise and becoming mainstream advertising medium, and  has however, some inherent issues.  Ad fraud is among major challenges which not only results in waste of marketing spend but also brings a bad reputation to the advertisers.  mFilterIt pitches in here through proprietary machine learning technologies, helping advertisers stop the various kinds of frauds, hence, optimising the marketing spend.
We are uniquely positioned by helping advertisers on the entire digital ecosystem – app as well as web platforms.  Though, the transition towards app is on the rise, we cannot still ignore the web space.  This is a conscious positioning on our side, to serve the advertisers throughout.
What is App fraud? How does fraud happen in mobile apps and devices?  
In the digital marketing space, especially in performance marketing, there are various players who want to make quick money without delivering the actual services.  They manipulate with the performance indicators to get their money from advertisers.  Specifically for apps, this could be achieving a desired number of installations.
For devices, it is a more complex issue.  All device OEMs go for pre-embeds to earn out of services.  For various reasons – fraudulent or otherwise, the attribution credit is not earned by the OEMs and can be taken by fraudsters, which results in revenue loss for the OEMs.  At the same time, in some cases, advertisers end up paying for organic traffic or event, which is made to appear as inorganic by such fraudsters through various techniques.
mFiliterIt solutions work for both the problems.
What are the challenges that advertisers face due to such mobile app fraud? 
The first and foremost is losing the marketing spend. Advertisers do not get what they are paying for.  The second, very important metric, for any app business is the authenticity of the base.  All the performance marketing campaigns are designed to achieve an objective, which could be getting more users, installations, transactions and likewise.  The entire valuation of an app led business is based on these important parameters. Now, if these are bogus and don't have any base, the entire business proposition is going to fall flat in due course of time.  Third important issue is brand reputation.  Fraudsters do not care about means.  So they can take the brand reputation for a toss just to make their money.  This means your brand could appear and get tagged with keywords, etc., which do not reflect the correct positioning.  For instance, a brand appearing on porn sites as fraudsters would publicise your brand on such websites to make quick money.
Then there are even complex issues like the SDK being compromised, which can harm the advertiser as well as the users who in all fairness install thinking its coming from the genuine brand.
From a publisher perspective, how important is fraud detection? What benefits does one foresee as a result of this? 
Not all publishers are fraudsters.  Advertisers love to work with publishers who deliver their promises.  While mFilterIt identifies the bad guys, it also recognises the good guys on the network.  The publishers, who are serious in this business and are genuinely helping advertisers find great value in fraud detection services.  They get a neutral third party validation of what they are doing making their selling easier.  They can also go to advertisers asking a premium / incentive for having none or the least of the fraud on their services.
Typically, the fraud publishers would quote for any low price as they don't intent to deliver.  This affects the business prospects of good publishers, who cannot go below a certain price as they know what it takes to deliver.  They can bank on our suite to present the case before the advertisers highlighting their track record of fair business practices.
What should one do to undertake fraud detection? 
Fraud detection is a complex and complicated area.  It is iterative and constantly dynamic.  We at mFilterIt understand this and that is why have created solutions where we have sort of veiled all the complexities, both from design and operational point of view.  We have made it very simple to integrate.  They just need to integrate mFilterIt suites and are protected instantly.
What solutions does mFilterIt have to enable fraud detection and fraud prevention? 
We look at fraud holistically and hence our neutrality comes into play.   This is one of the reasons why today we are uniquely positioned globally to serve any kind of fraud across platforms and have the ability to integrate with all attribution platforms.  mFilterIt today has solutions for web, app, user, device and any other type of digital fraud emanating from any source.  We have solutions to detect and prevent fraud on all kinds of digital performance advertisement frauds.
As a result of using mFilterIt solutions, what benefits and impact have your clientele seen? 
The main benefit is seeing an alignment between the business realities and the marketing parameters.  Now, our clients see a correlation between what the marketing performance indicators show and how the business performance is moving.  From ad spend savings point of view, our clients save anywhere between 25-30 % of their budgets, which they are now utilising with tangible genuine returns.  Other is of brand reputation. Their brands are now getting affiliated in the right context.
As Head – Industry Intelligence Group at CMR, Prabhu Ram advises industry participants on the dynamic technology market in India and other Asian geographies through proprietary and custom technology research, cutting across technology domains. Prabhu oversees an analyst team that tracks smartphones, data cards, tablets, storage, display, wearables and smart homes.