Earlier this year, India-born Flock, a team messaging and collaboration platform, appointed Sam Mallikarjunan, as Chief Revenue Officer. In a free-wheeling interaction with Prabhu Ram, Head-Industry Intelligence Group, CMR, Sam touched upon Flock, his perspectives on the messaging battlefield, and his plans for Flock going forward.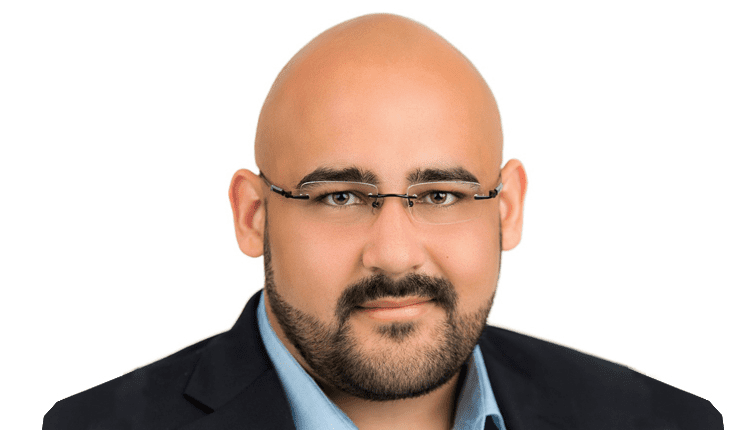 1. Sam, congratulations on your new role with Flock! Tell us a bit more about yourself, and what excites you about your new role.
I am from Florida originally, currently living in Dallas, Texas. I'm moving to Boston (where I previously lived while helping to grow HubSpot) to build out our first U.S. office there. At HubSpot, I led growth for HubSpot Labs and our marketing expansions into Latin America as well as our global eCommerce segments. I used to teach at Harvard and the University of South Florida as well as speak at events all over the world, but I have backed away from those so I can focus on helping to grow Flock!
I am excited by the team and by the vision. Flock is already growing at an incredible rate, and the team is sharp, smart, and fun to work with. I am also excited to be working towards building a platform that changes people's lives at work. It is important to me to work with a team I love on a challenge that is actually worth winning.
2. What is your vision for Flock over the short- and long-term?
Over the short term, my primary focus is building out the team. We have invested heavily in building a product that has incredible user retention and satisfaction ratings. However, while we are growing fast, we could be growing faster and making an impact on even more people's lives. To do that, we plan to more than triple the current marketing, sales, and customer success teams in our offices in Mumbai & Bangalore as well as our new office in Boston.
Long term, I want to help clarify our message and mission for the world. Right now, Flock's website and other marketing focuses on a very narrow subset of the value that users find inside Flock. That is part of why we are so often confused with tools like Slack or Teams. Tools in and of themselves don't change the world — that requires a greater vision for where these tools fit in. I spent a decade as a leader manually creating processes to empower my employees that Flock enables with a single click — but unless we teach the world how to use Flock to build incredible teams, the real potential will remain locked inside the employees of every company.
3. The enterprise messaging ecosystem has evolved since the time Flock was first launched. Whether it be Facebook Workplace, Microsoft Kaizala or Slack, there is so much more available? What will be your strategy to differentiate from Slack and others going forward?
There certainly has been a lot of interest in this space over the last few years! The incredible explosion in startups disrupting massive global incumbents have shown the power that is created when teams communicate and collaborate to unleash their full potential. It reminds me greatly of the early days of marketing automation. Much like those days, the tools are still very basic and all too often used improperly. The internet is rife with stories of employees who moved their entire workflows from email to instant messaging only to find that doing so made their lives at work worse — not better.
Flock believes in giving users the right communication tool for the right communication job, which also changes given the individual and the context. Companies talk about wanting to empower diverse voices, yet very few offer multiple avenues for employees to share their expertise. Take our recent survey around International Women's Day, for example, where 68% of women who identify as introverts prefer to communicate using a messaging tool and 70% of women who say they are recognized for their expertise prefer communicating via text.
Some very smart people at some very large companies have built some very interesting tools, but no one has yet built a product suite and philosophy that truly enables the empowerment that we all want inside our organizations. Flock is on that mission, even if the rest of those companies are not focused on that.
4. How will you pick your battles in key markets, such as US, and what would your go-to strategy be?
The battles we are picking are not against specific markets or considering specific competitors. Frankly, we do not have to — whenever someone experiences Flock they very rarely then leave Flock for some other tool (we have lots of data on this). Rather, the battles we are picking are challenging the ways people think about the way they design and lead their organizations as well as their own careers. Much like HubSpot with Inbound Marketing, the world's greatest products will always be limited in the impact they can have on the world if people are not also educated and empowered to use them in the right ways and for the right reasons.
I am also pushing back hard on anyone who thinks that the U.S. is the primary flashpoint for driving this evolution in the workplace. On the contrary, we have seen an incredible pace of innovation in how teams communicate and get stuff done in other countries such as India and elsewhere in Asia and Europe, where they do not have many of the same built-in advantages that companies do in the U.S.
When properly used, tools like Flock are the ultimate secret weapon of underdogs. I experienced this first hand building a culture and team communication process at previous companies taking on competitors 100X our size, and those hungry underdogs willing to adapt and overcome are found all over the world.
5. In India, WhatsApp is the de-facto communication tool. How will Flock look at generating customer awareness for enterprise messaging? And, how will it look at getting customer wins in India?
India is our best market! It is the root of where Flock has come from. Although Flock has ambitions to transform the way we work all over the globe, we will never forget our roots here in India. As I mentioned earlier, that willingness to take on any challenge and competitor with confidence and enthusiasm reminds me so strongly of my time in Boston a decade ago (where people used to condescendingly tell companies to move to California if they ever wanted to "build a real company"). If Flock is the ultimate weapon of the underdog taking on old, slow, and lazy competitors — you will find that attitude everywhere you look in India and in many other countries.
WhatsApp is a perfectly good tool for messaging with your friends and family. I have a WhatsApp group myself to chat with my neighbors in my neighborhood. But building and leading a world class team that helps your company make the impact on the world that you envision, or that helps you personally unlock the career potential you know is inside you, requires something more than letting your neighbours know that their car alarm is going off.
Frankly, I am incredibly impressed by companies that have managed to be so successful using the limited tools they have had in the past.
Can you imagine what they will be able to do once they have tools like Flock?
As Head – Industry Intelligence Group at CMR, Prabhu Ram advises industry participants on the dynamic technology market in India and other Asian geographies through proprietary and custom technology research, cutting across technology domains. Prabhu oversees an analyst team that tracks smartphones, data cards, tablets, storage, display, wearables and smart homes.