Customers' expectations have changed overtime and organizations have to up their ante to deliver on it and steer ahead of competition. With the proliferation of digital devices and explosive growth in digital usage, organizations are preparing their business ecosystem to start delivering the experiences that today's customers expect. Vendors such as Pegasystems who are already working with large companies across the globe are looking to address growing market opportunity in India to help organizations tie their customer channel with their business backbone by completely automating their operations, thereby offering a seamless experience to the customer.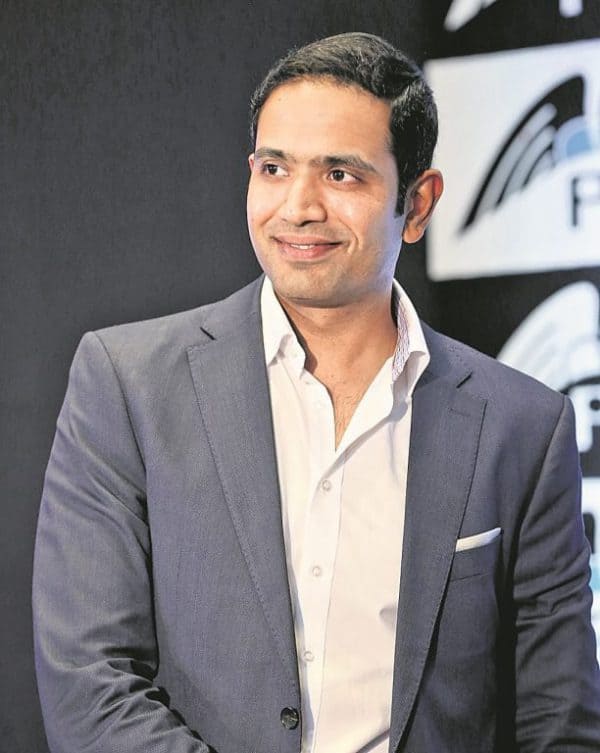 At CMR, we sat down with Mr. Suman Reddy Eadunuri, Managing Director and Country Head, Pegasystems India, for an extensive interaction on a wide-ranging array of themes. Here are the key excerpts:
How ready is the Indian market for AI-based customer experience solutions and what are some of the key market trends that you see?
Digital transformation is top-most organizational priority for both customer and business experience. While a few years back, organizations in India were talking about it, now we see the industry quiet determined to provide a superior digital transformation experience to their end customers, leveraging digital enhancements in their existing technology stack, based on AI, robotics and data analytics.
What are the key success factors for vendors in this space and what are the major risks and challenges?
Securing budgets for such deployments is a challenge as organizations evaluate their spending priorities and work out the finer deployment modalities such as buying vendor solutions or go with cost effective ways of innovating and building through start-up tie-ups.
Finding useful data, not in terms of quantity but its quality and relevance is a critical element for AI deployment. However, until recently, data usability was limited and storage was disorganized. As it was primarily stored for record or audit purposes, organizations did not have a formal and structured data management strategy. Now, with the application of AI technology in mind, they are forced to make significant investments to find relevant data that will be useful for AI implementation, thereby enhancing their project cost, time and effort.
Furthermore, India is currently in a transformative phase where regulatory and data privacy laws and policy are being worked on. This poses a risk to vendors who wait to see how things pan out in future.
What is the industry focus of Pegasystems?
Globally, Pegasystems is present in more than 7-8 verticals. However, in India, it has been our deliberate attempt to focus on select industries for the moment, namely banking, insurance and government as we have recently begun our sales journey in the country. Having said that, moving forward, we will definitely target market opportunity in key industries such as manufacturing, healthcare and telecom, where we can leverage our global experience and capabilities to address rising demand.
In May this year, we received a large transformation project from the Andhra Pradesh government to automate 33 of their department and 750 applications on a single platform, namely e-pragati.
How is Pegasystems different or distinct from its competition in terms of its offerings and value proposition?
The success of a customer relationship management (CRM) solution is defined by its ability to effectively market the product, sell it to the customers and service them post sales. Deployment of isolated and silo technology platforms for each of these channels will result in broken and inconsistent customer experiences as they will fail to work and integrate with each other. Here, Pegasystems has an edge as it provides a unified CRM experience, with all the 3 pillars of CRM built within the platform and AI, the brain sitting right in the middle of the solution. With AI talking to technology platforms across the sales, service and marketing channels, our customers can ensure that a complete and seamless experience is delivered to their end customers.
Secondly, Pegasystem's platform allows the user organization to build processes in a structured, rule based form, called situational layered cake. Once the foundational rule sets are in place, they can leverage them to create additional rule sets that are essentially variation of the common rule set, thereby providing the organization the flexibility to reuse and optimize their resources.
Finally, Pegasystems offers its customers the flexibility to choose the cloud provider of their choice and also allows them to move between providers seamlessly. Additionally, the Pegasystem's platform supports seamless transition from on-premise deployment to cloud or public to private cloud anytime, based on customer's need.
What are the top expectations and hard benefits that Pegasystem's customers are looking for?
Most of our conversations with Indian customers revolve around how to build intelligent processes to deliver meaningful and unified experiences and boost customer retention. They are looking at efficient ways to leverage AI to increase revenues by boosting workforce intelligence to ensure delivery of consistent experiences across touchpoints. Further, they are considering leveraging robotics to speed up processes and digitization of their manual processes to achieve higher productivity gains.
Recently, Pegasystems issued a press release highlighting the limited adoption of chatbot due to its low customer perceived value. What initiatives are you taking to address this issue and drive chatbot adoption?
Most organizations commit the mistake of implementing chatbot solutions as an isolated deployment. In such a scenario, they need to integrate it with other parts of their infrastructure to ensure it works seamlessly with data sets that reside outside of the chatbot system. This exercise entails high investments and efforts, thereby elevating the overall project cost and dampening the return on investment (RoI). Here, Pegasystem's platform eliminates the need to make additional investments as chatbot and robotic process automation solutions are integrated in the platform itself.
What will be the future of this market?
The future of AI-based customer experience solutions is very bright in India as organizations gear up to deliver superior experiences and realize that the healthy long term RoI of the solution outweighs t