32GB capacity was most favored with 35% market share.
Flash Cards (Micro SD & SD card) shipments declined 6% YoY.
OTG Pen Drives captured 17% of the overall pen drive market.
Gurugram/New Delhi, Nov 27, 2020: According to CMR's India Consumer Storage Flash Devices Market Review Report for Q3 CY2020 released today, the India Consumer Storage market (Micro SD, Pen Drive, and SD card) shipments grew 433% QoQ in Q3 2020. However, the overall market shipments dropped down by 20% YoY during the same period.
"As the economy started opening up slowly, consumers along with brands prepared themselves to make the most out of the online festive sale this year. With Q2 facing the major burnt on both supply and demand side, brands made all the necessary preparation to overcome the loss by offering attractive deals and discounts. They left no stone unturned to fulfill the pent-up demand created during the pandemic," Shipra Sinha, Lead Analyst, CyberMedia Research.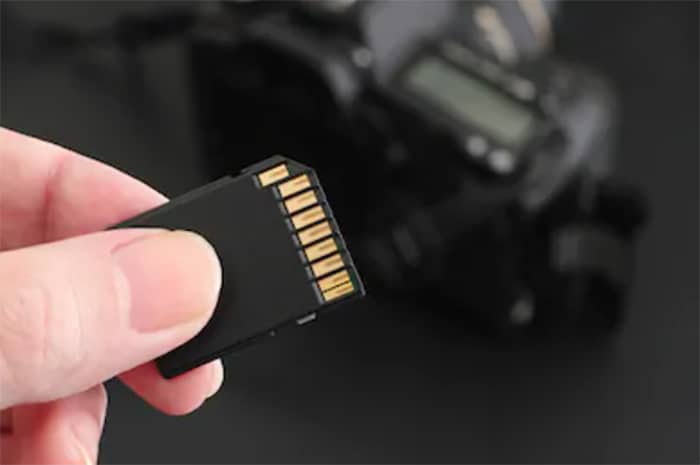 "On a YoY basis, the overall market declined largely due to the pandemic along with scrutiny of imports at the customs delaying the product entry. Furthermore, the introduction of new smartphone models with huge internal storage and supreme camera quality by various brands slowed down both Micro SD and SD market. Also, OTG pen drives are proven to be a good substitute for a Micro SD card. Hence, Micro SD market holding the major share was at risk leading to the overall decline," added Shipra Sinha
Market Leadership
Overall Market: SanDisk remained the market leader with 74% market share. However, SanDisk shipments witnessed 19% YoY decline. HP continued to be on the second spot with 2% market share followed by Samsung. Samsung shipments witnessed significant 43% YoY decline.
Micro SD: SanDisk was the leader with 50% market share with Samsung at 4% on the second spot.
SD Card: SanDisk captured 87% market share followed by Sony contributing 10%.
Pen Drive: SanDisk lead the market with 94% market share followed by HP contributing just 3% due to shortage of materials required to manufacture Pen Drives.
While Type C pen drives captured 6% market share, USB 3.0 contributed 30%. SanDisk's Cruzer Blade SDCZ50 (32GB) pen drive model was most favored and contributed 26% market share to the overall pen drives market.
Capacity Trend:
A notable shift towards higher capacities like 64GB,128GB and above was observed in Q3. Both the capacities recorded 33% and 143% YoY growth respectively. While,32GB was the highest contributor capturing 35% market share,16GB continued to be the next favorite capturing 27% market share.
Future Trends
CMR anticipates 35-40% YoY decline in the overall Micro SD, SD Cards and Pen Drives market by the end of CY2020. With the smartphone market expected to grow 14% YoY in Q4 2020, MicroSD Card shipments are expected to witness decline in Q4 due to less traction from the market. Additionally, major festive selling happened by the end of October will further bring down the Q4 shipments.
According to Shipra, "As we slowly tread towards the new normal, the Extended Work from Home (WFH) and Learning from Home (LFH) will generate fresh need for high capacity storage devices. Rapid increase in the online content creation will be a golden opportunity for brands encouraging them to develop superior products and gain brand trust. Online medium will continue to drive the sales for some time while offline medium will pick up steadily,"
Notes for Editors
CyberMedia Research (CMR) is a pioneering market intelligence and consulting firm that runs a comprehensive quarterly market update on the India Consumer Storage market. CMR's India Quarterly Consumer Storage Flash Memory Market Review covers Micro SD cards, SD cards and Flash drives sold via distributors and retail outlets. The report accounts for 'legal' shipments, but does not include bundled or 'grey' market shipments or units brought from abroad by individuals as a part of personal baggage.
CMR uses the term "shipments" to describe the number of consumer storage flash memory devices leaving the factory premises for OEM sales or stocking by distributors and retailers. For the convenience of media, the term 'shipment' is sometimes replaced by "sales" in the press release, but this reflects the market size in terms of units of consumer storage flash memory devices and not their absolute value. In the case of flash memory devices imported into the country, it represents the number leaving the first warehouse to OEMs, distributors and retailers.