In CY2022, Passenger Vehicles with Connected and Virtual Cockpit features grew >30% YoY.
ADAS tech witnessed a growth of >64% in CY2022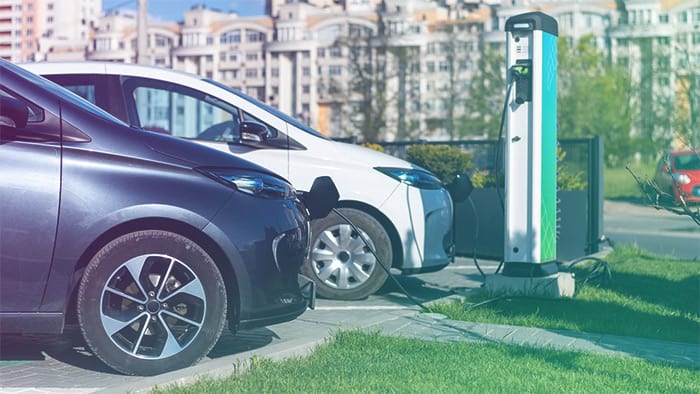 New Delhi/Gurugram, 28th February 2023:  According to CyberMedia Research (CMR)'s India Electric Passenger Vehicle (EPV) Report released today, passenger vehicles with Connected and Virtual Cockpit features grew >30% YoY in CY2022. On the other hand, passenger vehicles with Advanced Driving Assistance System (ADAS) technology witnessed a growth of >64% growing from a small base.
According to John Martin, Senior Analyst-Smart Mobility Practice, CMR, "The automotive vehicle is getting transformed. There is growing transition towards greener technology as well as software-defined vehicles. Alongside, consumer interest in embracing vehicles with customized advanced technologies is growing."
By the year 2028, CMR estimates posit that the Electric Passenger Vehicles will grow >55% market.
CY2022: Market Highlights
Electric PVs grew around 200% YoY. Automotive OEMs have been bringing new and more advanced next-gen EPVs into their product portfolio, across the Aspirational PV and above segments.
Connected PVs market grew >30% YoY in CY2022. Almost 50% of the Aspirational PV segment comprises of passenger vehicles with connected features.
The overall Virtual Cockpit featuring vehicles' market grew by around 33%, driven by continuous advancements through smart features like touch-sensitive user interface, bigger screens, and new cockpit designs. The Virtual Cockpit technology adoption is growing at a fast pace across every PV segment.
ADAS adoption has been significant in the luxury PV segment. Driven by automotive OEMs and growing consumer appeal, ADAS features are now gradually appearing in Aspirational PV Segment as a standard or optional fitment.
Level – 1 ADAS features, such as 'Park Assist' and 'Lane Keep Assist' have appeared in Premium and Luxury PV segment. Level – 2 ADAS features, including upgraded safety features such as, 'Adaptive Cruise Control', 'Forward Collision Warning', 'Emergency Braking', and 'Lane Keep/Departure Assist' is appearing in PVs. Today, >76% of the ADAS market share is covered by Level-2 safety features in PV segment.
Future Market Outlook
By 2028, CMR estimates the PV market to have around 55% Electric vehicles, >50% vehicles with ADAS, >70% with cloud connectivity, and nearly 90% with virtual cockpits.
"CMR believes the auto-tech industry will expedite quicker in the coming years, with a stronger supply chain with localization, and products established to provide a better value proposition to consumers," added John.
– ENDS –
About the CMR India PV Technology Report
The CMR India PV Technology Report from the CMR Smart Mobility Practice provides technological and market evolution in the PV market in India, with a focus on mapping the value chain, analysis on market dynamics and performance of key market players.
Key definitions
Electric Passenger Vehicles (EPV) are the sub-segment of the Passenger segment, where instead of Internal Combustion Engines used in conventional vehicles, an electric motor is used which power the wheels. The energy is stored in battery packs rather than fuel tanks.
Connected Passenger Vehicles (CPV) are cars having advanced embedded technology in them, namely, the Telematics System, that makes many advanced features such as, navigation, vehicle-geo fencing, tracking, and more possible.
Virtual Cockpits are cars with multifunctional display screens, allowing passengers to fully connect with the vehicle. It has replaced the old and traditional conventional instrument cluster with a dashboard filled with physical buttons.
Advanced driver-assistance systems (ADAS) are electronic systems in a vehicle that use advanced technologies to assist the driver.
About CyberMedia Research and Services Ltd
CMR offers industry intelligence, consulting and marketing services, including but not limited to market tracking, market sizing, stakeholder satisfaction, analytics and opportunity assessment studies.
A part of CyberMedia, South Asia's largest specialty media and media services group, CyberMedia Research (CMR) has been a front-runner in market research, consulting and advisory services since 1986. CMR is an institutional member of Market Research Society of India (MRSI).
For queries, please contact releases@cmrindia.com