On 5th December 2018, the Alibaba-backed Meizu re-entered the competitive India Smartphone Market almost after 5-6 months. The company is back with its new three smartphones, first of the three is a flagship, Meizu 16TH and the other two are budget smartphones Meizu M6T and Meizu C9. Meizu has got its India strategy right by focusing on differentiated offerings across price segments, and its devices also sport the right specs. Will it suffice against established smartphone players, including the likes of Xiaomi, Samsung, Nokia, Asus and OnePlus to name a few?
While getting the specs right is one part, Meizu India needs to back-up with a proper brand marketing to attract eyeballs to its smartphones. It also needs to gets its channel strategy right. Online-only approach would work for 16TH, but not for the M6T or the C9. The target demographic for the budget smartphones is one that primarily buys offline, or does research online, and buys offline (ROBO).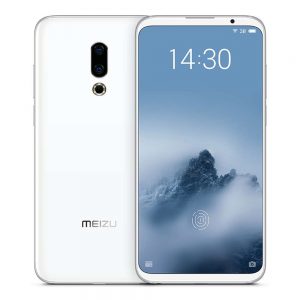 The flagship phone Meizu 16TH comes in a price range of Rs. 39,999 and the budget offering devices are having a price of Rs. 7,999 and Rs. 5,999.
Meizu 16TH is a flagship device which is having a 6 inch super AMOLED display with an aspect ratio of 89.57% with a screen resolution of 1080×2160. According to Meizu the flagship device Meizu 16TH "is one of the world's thinnest phone at 7.3mm". The phone is powered by a Qualcomm Snapdragon 845 SoC processor. The device comes in two variants 8GB/6GB RAM and 128GB/64GB storage. The device runs on Meizu's Flyme OS which is based on Android 8.1 Oreo. The device includes in-display fingerprint sensor which can be locked in 0.25 Seconds.
The Meizu 16TH is sustained by a 3010mAh battery which can be fully charged within 20 minutes with a super m-charge technology. The flagship device comes incorporated with a water cooling technology for heat dissipation. It includes a Sony flagship senor IMAX380+OIS+IMAX350 that can perform at par with a night vision camera. The device comes with a primary dual camera with 12MP+20MP. The secondary camera supports an AI face recognition sensor with a 20MP camera.
Meizu has also collaborated with Reliance Jio for exclusive launch offers and plus the phone will be exclusively sold on Amazon.
Meizu 16TH will compete with Oneplus 6T & Asus Zenfone 5Z in India. The prices of these phones are in same range.
In conclusion, Meizu's recent launches across price segments and its plans to come up with new smartphones in the coming months indicates that Meizu is serious about India, and has long-term plans for the India smartphone market. It needs to get its go-to-market strategy right, with a focus on capturing and fostering its understanding of Indian consumer aspirations, and also needs to show aggressive intent with communicating to its chosen target community of buyers.