Wish you all a very happy 2021
If the snake-bite does not kill you, it only makes you stronger!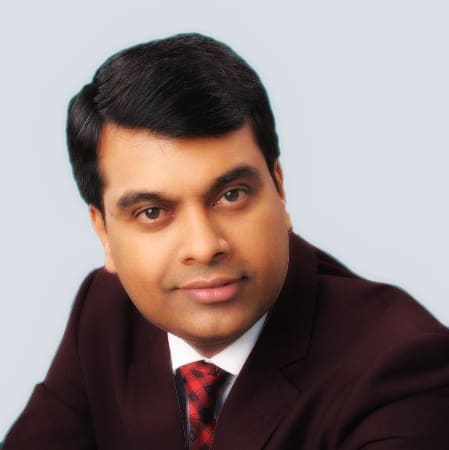 Looking back at 2020- What a year it was! Laced with fear, uncertainty, the desperate need to invent a vaccine, followed by cautious optimism in business; and then, a relentless, surreal and empowering spirit of human efforts to deliver an approved Covid-19 vaccine within 10 months.
If there was one adjective that described it for India – across economic, entrepreneurial, and human frontiers- it was this – 'Resilient'.
Indeed! India exhibited strong political will and bold reforms to push forward the agenda of 'Make in India' and to ensure an opportunity for millions of youth to get employed. The fresh investments raised by Reliance and the marvel of witnessing many Start-Ups turning into unicorns – all this definitely uplifted the spirit of entrepreneurship. The equity market delivered close to 85% returns from the low levels in March'20. All these macro tailwinds together -as one combined force – have galvanised a stronger pad to launch a favorable economic expansion.
In my reckoning, we are on a staircase and not an elevator. We may be at the cusp of a multi-year economic phase. More so as we did not have a strong growth phase after the 2004-08 period. The factors spurring this are 1) Domestic Fiscal Stimulus; 2) Reforms and opportunity to make India as a part of the global manufacturing value chain; 3) Lower interest rates, and 4) Healthy corporate and banking performances. All these could give the economy a decent lever to push ahead and help it to grow above 7% over the next few years.
From my lens, the pot is being stirred in a new direction and many undercurrents – subtle as well as radical – are building up in many sectors and segments. These Dominoes are going to connect the dots in an interesting, and positive, way as we move ahead on this new path. Let me explain what underscores my confidence.
We have witnessed fear and optimism amongst the technology user, organizations, and provider segments as well in 2020.  The enterprise segment opted for a more cautious approach and restricted its IT spending; while consumer IT spending galloped due to 'Work From Home' and 'Learn From Home' scenarios. Most of the IT/ITeS companies were seen announcing their extension of remote working phases. Now, digitalization seems to be proliferating at a scale. COVID-19's acceleration of 'Work From Anywhere' has spiked technology demand across multiple industry verticals and geographies. We are likely to witness a 3rd Wave of IT Outsourcing in 2021 -2023 – As noticed after every crisis in the past – such as Y2K, Dotcom burst, and the Great Financial Crisis.
While we saw a growth in cloud-led spending, digital, security; we also observed a remarkable revival in the personal computer, tablet, and smartphone market trajectories. The accelerated shift from traditional IT outsourcing to managed services is going to benefit large cloud players like Microsoft, Amazon Google, IBM, and VMware, etc. This will further create newer opportunities for IT-Services players like TCS, Infosys, HCL Technologies, CTS, Accenture, and others. As companies are looking to be more agile, depending on data-driven decisions; they are aiming in a laser-sharp way towards reduction in their costs by capturing the innovation of cloud. We can be assured of the Indian ICT sector to lead the market in the next couple of years. The client device and hardware pockets saw some revival too. We saw launch of Xiaomi Mi and Nokia laptop, and we are also absorbing a string of interesting news like – Vaio (Sony) launching its personal computer client devices.
On the side of the telecom sector, the government is going to hold a spectrum auction in March 2021 worth INR 3.92 lakh crore. Again, a Domino worth watching out for. This one is, also, not falling but adding to the wave.
Are we seeing a silver lining here? Yes, to list a few:
Momentum will continue to build going forward as India has entered the recovery phase
There is strong anticipation of growth and reform-oriented Union budget in Feb'21
FPI equity inflows may persist in 2021
Reforms signal Government's intent to achieve US$5 trillion economy by FY'25
Multiple triggers can restart the private CAPEX cycle
IT Industry will be high on cloud
5G, if rolled out in time, will be another booster-shot
Strategic divestment and asset monetisation of public sector enterprise will be worth watching for
Some areas went into hibernation. Some preferred brumation. But now that we can see a streak of sunshine arriving back, it is time to make the most of the winter that 2020 was. So let us all bounce back, buckle our seats and be ready to get launched into the new growth orbit for the next few years. Like I said, 2020 was tough, but it was a slingshot that will take us to new places that were unimagined before! Happy waking up!