The new OnePlus 6T delivers meaningful and significant specs updates – an in-display fingerprint sensor, larger screen with smaller notch, bigger battery with improved camera experience, improving upon the OnePlus 6 that came out earlier this year.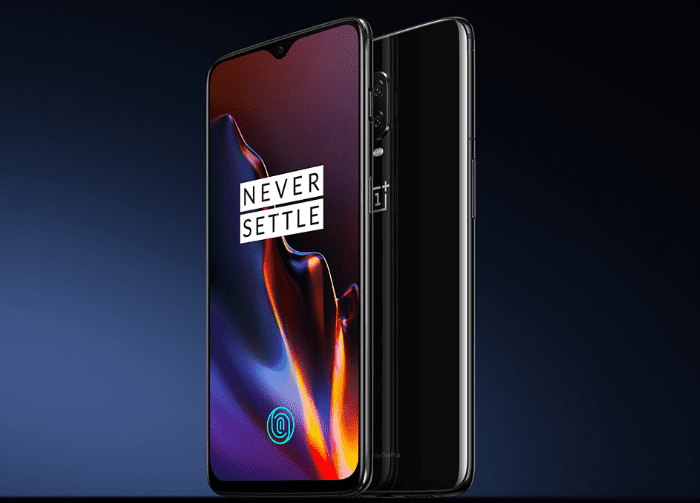 At its core, OnePlus is a nimble startup that aims at making great premium smartphones, without compromising on quality, and making them available to users at great prices. Add to that, the OnePlus goes to great lengths in genuinely understanding user issues and challenges, and is ready to act on user needs and feedback. Consider this: Even when it introduces new specs, like for instance, the the Nightscape mode in the 6T, OnePlus pushes a software update providing Nightscape in the OnePlus 6 as well. Therefore, while it is true that the OnePlus smartphones get pricier with each generation, but yet, they do not evoke revulsion amongst OnePlus aspirants or loyalists alike.
Each smartphone from the OnePlus stable, harking back to the first ever OnePlus One, has had a sharp focus on two aspects, including (a) sharp focus on seamless design, backed by a relentless pursuit of speed; and (b) investing, building and nurturing the relationship with the OnePlus user.
Having redefined the premium smartphone segment, OnePlus is deepening its focus in India with a strong offline push to complements its strengths online. Whether it be through its Experience Stores, or by riding on the retail strengths of partners, such as Reliance Digital, OnePlus is making available more retail touch points for its customers to experience and purchase the latest OnePlus smartphones. Its also investing in R&D, with a new R&D hub in India, and despite getting bigger and bigger, OnePlus is not shirking away from its fan base.
The OnePlus 6T is the perfect culmination of the measured but yet steady steps that OnePlus has taken since its inception five years ago.
So, whats new with OnePlus 6T?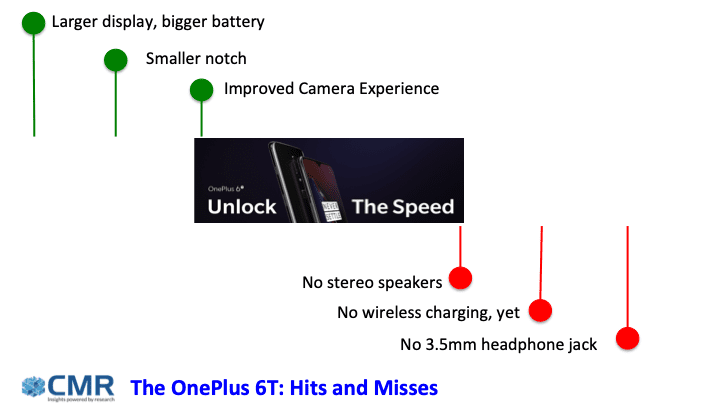 The notch in OnePlus 6T is much smaller than it was on the OnePlus 6. In addition, the 6T design shirks away from the notch design on the iPhone X.
While the hardware specs between the 6 and 6T's cameras remain the same, the 6T is equipped with software updates that enhance the overall camera experience.
For instance, the OnePlus 6T comes with a new Nightscape mode that is akin to the long-exposure on the Huawei P20 Pro that picks out details the human eye can only faintly see.
Another camera mode, named "Studio Lighting," works solely in the background and aims to render studio-grade, professional photos of photos of people that are still natural and realistic.
In Conclusion
When compared to Google's Pixel 3XL, Samsung Galaxy S9 Plus or the iPhone XS Max, the new OnePlus comes at an irresistible price, with a long battery life, and a barely skinned version of Android Pie out of the box.
In more ways than one, the OnePlus 6T is the biggest bet that OnePlus has made, making it more widely available across platforms, channels and new markets. At the same time, as the OnePlus brand grows bigger, it would need to revisit its two-smartphones-a-year strategy. Make no mistake. OnePlus has consistently pushed the innovation envelope, iteration after iteration. While the strategy would have paid dividends earlier, OnePlus would need to reconsider shifting to one launch a year, to ensure the relevancy of their software innovations in the eyes of their loyal user base.
As Head – Industry Intelligence Group at CMR, Prabhu Ram advises industry participants on the dynamic technology market in India and other Asian geographies through proprietary and custom technology research, cutting across technology domains. Prabhu oversees an analyst team that tracks smartphones, data cards, tablets, storage, display, wearables and smart homes.