At the inaugural AWS Public Sector Summit in New Delhi on September 6, we got to listen to Teresa Carlson, Vice President, Worldwide Public Sector, who established the AWS Public Sector Business in 2010. The first-ever Public Sector Summit in India and the 8th worldwide, underlines the importance AWS accords to the government sector in India, and the promise of Cloud for good governance.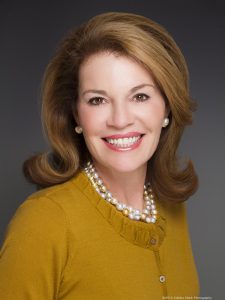 For the public sector business, the cloud journey started generally with mission oriented applications, and with the presence of an internal champion or leader. The need for agility dictated the move to cloud, and it was aided by executive leadership.
Here are key excerpts from Teresa Carlson's Fireside chat with Rahul Sharma who leads the AWS public sector business in India:
Open Data on AWS
Data is key for understanding everything from agriculture to healthcare. Access to data is important. The premise behind open data is that the best way to get value out of data is to make it available to as many people as possible. The Open Government Partnership was created in 2011 to make governments more open and crowd source innovation.
As the world's largest funding agency of biomedical research, the NIH (National Institute of Health) supports the generation and analysis of substantial quantities of biomedical research data. Each day, NIH transmits more than eight petabytes of data across its network. By getting NIH to share its data, and bringing it to AWS Cloud, AWS helped >3500 researchers to crowd source the data set, and build on the genomics know-how, with thousands of research papers written about it.
Today, AWS has the Open Data Registry that lets consumers everywhere to look at, analyse and dive deep into curated data sets, ranging from NASA Hubble Data to Weather and Genomic Data sets helping individual researchers innovate faster and better like never before.
Thanks to the access to compute and storage, and machine learning and analysis tools, researchers across the world are able to avail exciting opportunities to undertake research, overcoming all limitations and barriers.
Security is Key
Security remains top of mind for public sector enterprises as well as government. Over the past few years, there has been a gradual shift in how consumers perceive cloud: from being uncertain, and having a lack of knowledge on cloud, to making decisive move to cloud on account of security being a clear imperative.  Today's customers worry about their ability to patch and manage their enterprise now at scale.Customers want to take away the undifferentiated heavy lifting of patch and manage. Security is a shared responsibility and AWS has launched over 200 security services in line with customer expectations.
Continual Skilling for New Age Skills
Skilling is more of an opportunity than a challenge. From the perspective of organizations, adopting a modern approach to skills training, and emphasizing on not just important Cloud and other new skills, but investing in re-skilling and re-training regularly is also vital.  This, in turn, would help boost employee morale. AWS believes in continual skilling, at the level of the workforce, through >400 Digital online programs, as well as collaborations with universities, educational institutions and through flagship AWS programs such as AWS Educate.
AWS Educate is Amazon's global initiative to provide students and educators with the resources needed to accelerate cloud-related learning.The AWS Educate program has touched the lives of over Thousands of Students, over 10,000 Educators, and More Than 2,400 Institutions Who Use AWS Educate. The intent at AWS Educate is to roll out skills through customized pathways, whether it be Machine Learning and Artificial Intelligence, or Security, to help the students and professors teach the skills through in-classroom training as well as online digital courses.
In Conclusion
Public sector institutions need to consider the following as they adapt or continue to build on cloud.
A clear definition of cloud. What is cloud computing in their context?
A cloud Maturity model to help with guidelines for driving adaption
A cloud first policy
A cloud Security model (Example: FEDRAMP)
A new cloud procurement model as old models focused on IT buying will not work
Training and education
And strong leadership commitment
Going forward, over a 5-10 year timeline, citizens expect to have the same ease of accessing information from Government, as they currently have accessing information on their smartphone. Citizens expect a much more proactive engagement from Government agencies to address citizen needs, rather than a reactive approach. Agility and ability to move swiftly and provide citizens with clear information will be a prerequisite. As a consequence, almost all government workloads and educational workloads will move to the cloud. Machine learning and Artificial  Intelligence will continue to be central to analyzing data and enabling citizens to access it.
From an educational institution perspective, there will be a sea change in the existing pedagogy, with much more iterative, and customized pathways available to students, with teachers possessing the kind of skills they are teaching and training.
In sum, government will be much more active and proactive in their approaches to addressing citizen needs, paving the way for new disruptive innovations to shape the world.
As Head – Industry Intelligence Group at CMR, Prabhu Ram advises industry participants on the dynamic technology market in India and other Asian geographies through proprietary and custom technology research, cutting across technology domains. Prabhu oversees an analyst team that tracks smartphones, data cards, tablets, storage, display, wearables and smart homes.