3.5" External HDD registered 8% YoY growth.
1TB and 1.5TB capacities collectively contributed 54% market share.
Diskless NAS market grew by 37% YoY.
Gurugram/New Delhi, Dec 9 2020: According to CMR's India External Hard Drive Market Review for Q3 CY2020, the India External HDD (2.5" & 3.5") market recorded significant 328% QoQ growth. On YoY basis the market dropped down by just 1%.
"Increased digital content due to Work from Home (WFH), extensive social media and eCommerce usage fueled this growth. Generation of large data volumes in the current home bound economy inflated the demand, encouraging consumers to buy additional portable storage devices. Supply constraints created during Q2 were addressed aggressively by all the major brands. Hence, ample supply coupled with the pent-up demand led to this remarkable growth," observed Shipra Sinha, Lead Analyst, CyberMedia Research.
Market Leadership
Seagate topped the leaderboard with 47% market share followed by WDC at 46% in the overall external HDD (2.5" and 3.5") category.
In the 3.5" HDD category, Seagate was the leader capturing 62% market share followed by WDC at 35%.
NAS and Wireless HDD
The diskless NAS market also recorded 127% QoQ growth on a small base. 4 Bay diskless NAS continued to be the most favored among consumers. WDC replaced Netgear to be on the top spot with 30% market share in the diskless NAS market. The ease of access, reasonably low cost and high capacity catalyzed this growth.
WDC was the only contributor in the single bay NAS category and Wireless portable HDD market.
Capacity Trends:
A striking shift towards larger capacities like 2TB and 4TB and above was observed in Q3. Both the capacities shipment recorded more than 300% YoY growth respectively. While,1TB was the highest contributor capturing 39% market share,1.5TB captured 14% market share and its shipments grew by 173% YoY.
Future Trends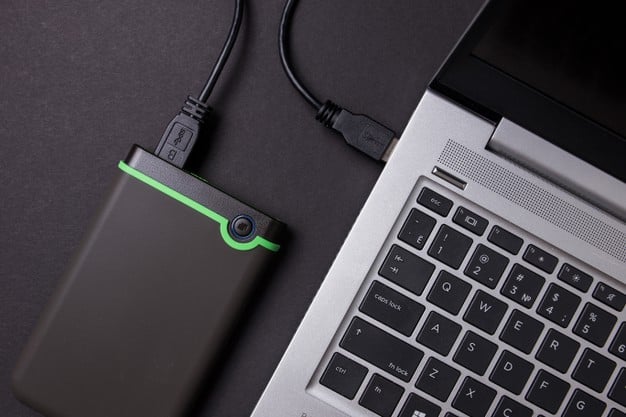 CMR anticipates External HDD (2.5" and 3.5") shipments to decline by 20-25% YoY by the end of CY2020. On the other hand, NAS market is expected to grow YoY marginally driven by its less cost, easy installation and ability to enhance data accessibility among the in-house or office network.
According to Shipra, "External HDDs are the best solution, when PCs memory is at risk. They are compatible with all OS without the need of any software installation. Hence, external HDDs will retain their popularity when it comes to compact but extensive storage. Brands focus on producing reliable, high capacity, cost effective, good looking hard drives bundled with free data recovery like services will contribute in shaping the future growth of this market. With channel sales slowly kicking off, Surveillance internal HDD market is also expected to grow,"
Notes for Editors
CyberMedia Research (CMR) is a pioneering market intelligence and consulting firm that runs a comprehensive quarterly market update on the India Consumer Storage market. CMR's India Quarterly Hard Drives Market Review covers External HDD, NAS, Surveillance HDD sold via distributors and retail outlets. The report accounts for 'legal' shipments, but does not include bundled or 'grey' market shipments or units brought from abroad by individuals as a part of personal baggage.
CMR uses the term "shipments" to describe the number of hard drive devices leaving the factory premises for OEM sales or stocking by distributors and retailers. For the convenience of media, the term 'shipment' is sometimes replaced by "sales" in the press release, but this reflects the market size in terms of units of hard drive devices and not their absolute value.