In the recent years, the automobile industry has witnessed an encouraging transition towards EVs. Consumer awareness and inclination to embrace EVs is on the rise. With automobile manufacturers targeting greener vision and technology goals to steer e-mobility, and enhanced Government incentives and policies for EVs, the future is bright for EV uptake in India. that promotes EVs as future of mobility.
The adoption has brought about a notable increase in consumer demand for EVs with an overall sales growth of 218% in FY2022, despite the challenges posed by the pandemic lockdown, as well as the ongoing semiconductor chip shortage crisis.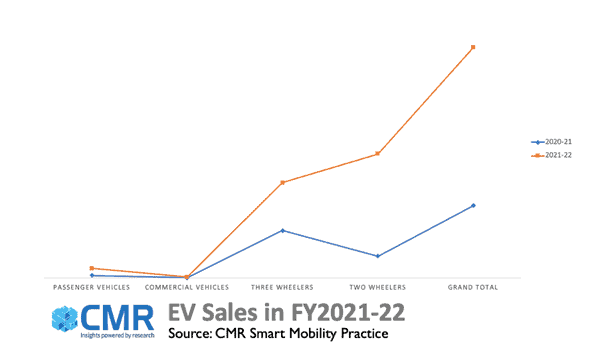 Key EV Market Drivers
Simple and Clean Technology: EVs do not use engines to internally burn fossil fuels and generate power like internal combustion engines. It is simple and uses stored electricity directly to power the motor, which produces zero exhaust waste gas and low carbon footprint. This greener technology transformation is a much-awaited opportunity for young environment conscious consumers who look forward to taking initiatives to protect the earth and express their contribution to eco-friendliness.
Better Customer Value Proposition: Fossil fuel prices are increased unexpectedly every now and then causing huge pain point for consumers, especially the daily drivers. The regular price hikes have pushed many consumers from diesel to CNG or EVs and compelled few manufacturers to stop producing conventional vehicles with diesel engines due to low consumer demand.
Rise in buying price of conventional vehicles: With new and compulsory technology enhancements evolvement to comply with Govt emission regulations to reduce exhaust waste gas and safety standards, addition, or modification of vehicle components has led to steep hike in conventional vehicle prices. This overpowers consumer's buying behavior to incline towards EVs, especially with Govt. incentives and low cost of running.
New EV Market Entrants: In the past few years, many new EV manufacturers have entered Indian market including Ather Energy, Ola electric, Tata Motors, MG Motors, Euler Motors, Altigreen and more, with a broad range of product portfolio, covering all segment types – SUV/Crossover, performance scooters, 2W/3W last mile delivery vehicles. This broad range of preferences has convinced Indian consumers towards embracing EVs over conventional vehicles.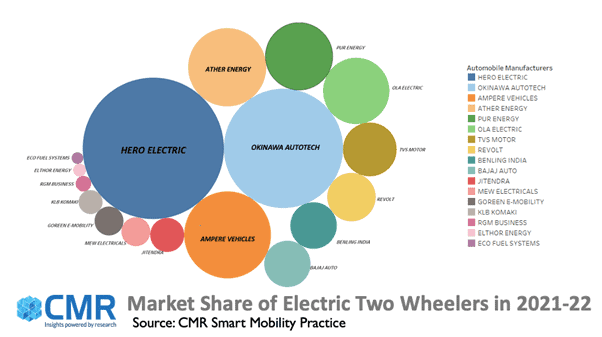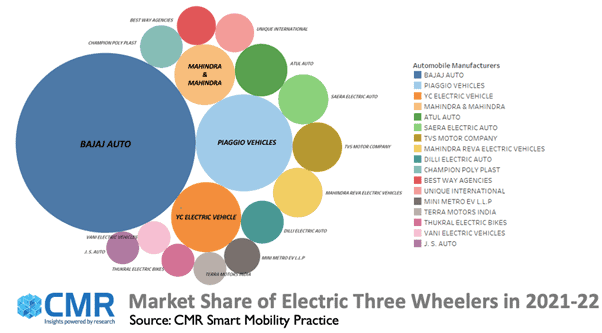 Enhanced Product Innovation: With regular technological updates, EVs have reached a high level of refinement, with higher torque generated by electricity, better handling with low center of gravity by battery pack, less braking and more range by regenerative braking technology, no engine noise and better access towards technology features like user interface, digital cockpit/cluster, infotainment, advanced driving assistance system, telematics connectivity and more. All these are the advantages of buying EVs over conventional vehicles.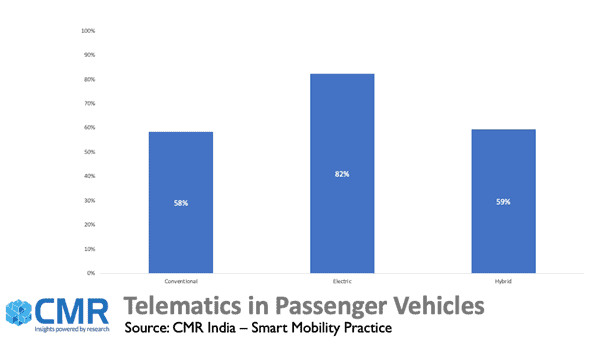 Ecosystem Challenges for EV Uptake: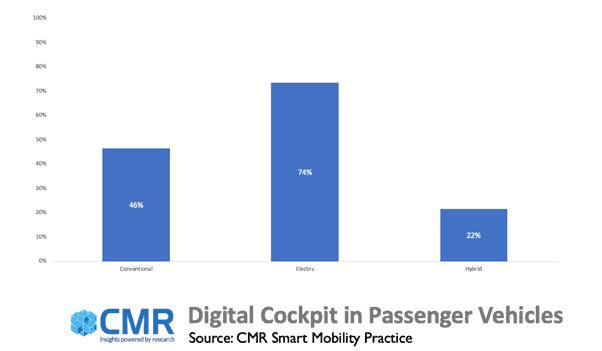 Some key challenges persist, and which should be ideally addressed in the coming years to facilitate the stronger adoption of EVs.
Need for Increased Local Value Addition: Not every EV falls into Government's incentive scheme, making their price too high, this is mostly due to parts like Lithium-ion battery packs being outsourced adding cost to vehicle. Manufacturers like Ola Electric, Hero Electric, Maruti Suzuki have planned to build their own in-house manufacturing unit for EV components like batteries, so the vehicle cost could come down and be easily affordable for all consumers in future.
Ramping-up Supporting EV Infrastructure: In India, most of the EV owners charge their vehicles at their home/office space. This might be due to the unavailability of public fast-charging stations on their driving route added by range anxiety. Which is one of the key reasons for many consumers to hesitate about EV. Although, companies like Fotrum, Tata Power Solar, Volttic, and EVI Technologies have taken serious initiatives to tie-up and expand charging infrastructure stations across the nation.
Safety Standardization: A fixed standardization – with Automotive Industry Standard quality checks can be framed and implemented for EVs and battery charging. This will help boost the consumer's confidence towards buying and owning EV.
In conclusion
With present growth and demand, it is expected that the EV sales will grow by 57% CAGR with:
New entry of E-vehicles brands and products
Prices to lower down through part localization
Vehicle/ components standardizations
Availability of charging stations at every 5 kms to start with
Next generation technology refinements towards zero carbon footprint by using renewable resources like hydrogen, nuclear, solar, wind, tide.
All these indicate a potential overall increase in EV sales by around 3Mn vehicles by FY2027.
Analyst Bio
Recent Viewpoints