Mr. Anku Jain is Managing Director, MediaTek India, since April 2018. Since joining MediaTek 14 years ago, Mr. Jain has played an important role in developing MediaTek's operations in India. He most recently served as senior director and head of MediaTek's office in Noida. Mr. Jain oversees the operations of MediaTek's office in Noida and the company's domestic government relations programs. With more than 25 years of experience, he has held a variety of senior management, site operations and engineering roles at Sprint, RiverRun, Network Programs and Pixtel Communications. He holds a Bachelor of Technology in computer science from the Indian Institute of Technology (IIT) Delhi.
Prabhu Ram, Head-Industry Intelligence Group, CMR spoke with Anku Jain on the 5G opportunity, on MediaTek's India play, and growth opportunities beyond 5G.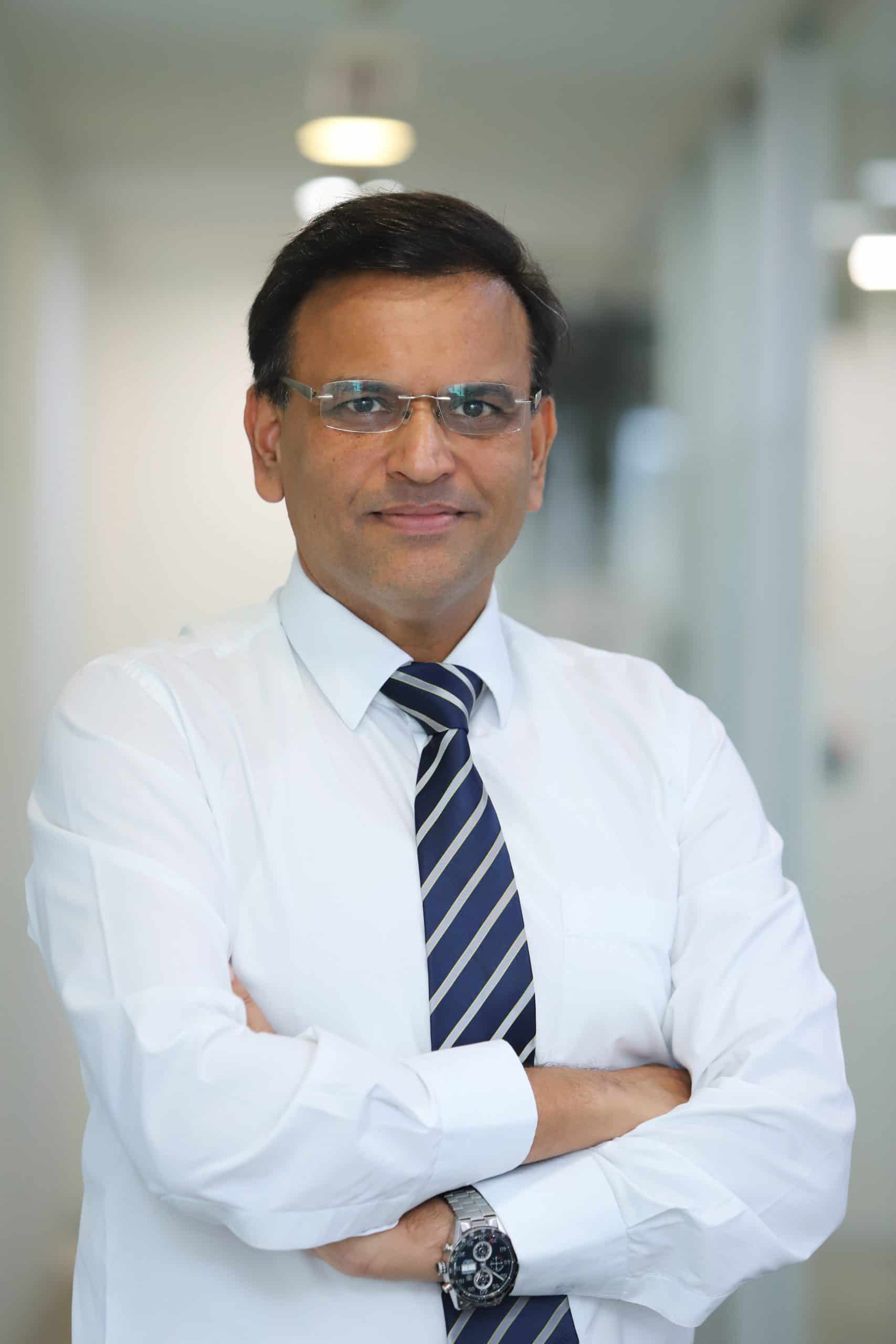 Prabhu: How do you assess the 5G smartphone opportunity in India?
Anku: India is 2nd largest market for mobile phones and the market scenario, technology and consumer behavior can change here very rapidly. The Indian smartphone market is heading north and will keep growing with more and more players coming in with latest technology at affordable prices. South Korea has already launched 5G services and countries like China, the US, and Japan will deploy 5G technology in the coming months. When we look at India, while our mobile growth is fast, there are still some miles to go for 5G readiness, including at the ground level, like bidding & allocation of the spectrum and basic infrastructure development. Smartphone companies are ready to ship 5G enabled handsets by the end of the 3rd quarter this year. But if we are talking about mass usage and product launches of 5G smartphones, that would more expected in the last Quarter of 2020 or 1st Quarter of 2021.
Looking at the past experience with 4G and how fast government agencies & companies developed suitable infrastructure for the services, the OEMs won't like to lag behind. In the beginning the 5G devices will be costly but the Indian consumer does not shy from shelling out money for good technology and services.
Prabhu: And, what will be the broad contours of MediaTek's 5G strategy?
Anku: We have already launched our Helio M70 5G modem last year (2018). We plan to launch our 5G chipset (SoC) by the end of 2019. MediaTek is bringing 5G connectivity to consumers faster by targeting the sub6GHz frequency band – ideal for urban environments and rural areas, along with developing new cellular technologies for future connectivity standards like mmWave beamforming. MediaTek works with leading cellular operators, equipment makers and suppliers to verify the market readiness of its 5G technologies and make it accessible to everyone across mobile, home and auto. As far as Indian market is concerned India is moving fast to adopt the 5G technology. By the time India will have its infrastructure and spectrum in place, we will have MediaTek chipsets in India. 5G will open up entirely new platforms of innovation and create a historic opportunity to make the connected world smarter, safer and more equitable. MediaTek is committed to making high speed connectivity truly accessible as we help connect the next billions of people and devices, continuing on our 'New Premium' promise.
Prabhu: How soon does MediaTek anticipate holding 5G trials in India?
Anku: We are already conducting 5G trials with our partners in China and have done extensive testing on our 5G technologies and solutions with global 5G industry leaders. Working together with 5G component suppliers and worldwide cellular operators around RF technology, MediaTek brings a complete, standards-based and optimized 5G solution to the market quickly by simplifying the supply-chain. As soon as the Indian companies are ready with infrastructure, we will be there for them with our solutions.
Prabhu: How is MediaTek's India Story shaping up? How is your partnership with KaiOS shaping up?
Anku: MediaTek has 650 employees at our India offices and we expect to reach around 800 employees in the coming year.
We have done a collaboration with KaiOS and the KaiOS mobile operating system will now run on the 3G MT6572 platform and the newly announced MT6731 platform. While the former only supports 3G networks, the latter comes with support for dual-4G SIM cards. The first KaiOS-powered smart feature phones are expected to be launched in Q2 2019.
Prabhu: MediaTek has good presence in entry and value for money mobile handsets segment. Will we see MediaTek moving up the value chain into premium segment?
Anku: MediaTek always believes in providing world class technology for the mass market. With the most recent launch of our 5G SoC we have clearly targeted the initial flagship 5G device rollouts and premium 5G segment. MediaTek has also been an extremely strong player in the mid-tier, what we have called the new premium, were MediaTek brings chipsets with flagship features to the mass market so everyone can have access to great technology. If you look at our product lines, we have wide offerings which caters to customers at different price points including higher end and mid-tier segments not just in mobile but in smart home in products like 4K TVs, smart speakers and voice assistants as well as smartphones. A good example of our new premium philosophy – high end features at affordable price points – is the Helio P70chipset. Realme U1 was the 1st handset which was powered by Helio P70 and the cost of the phone was Rs. 11,999 and in March Oppo launched F11 Pro on the using the same chipset emphasizing on the low light photography and rising camera. This product was launched at Rs. 24,990 which falls under the mid-range segment. So it totally depends upon the OEMs, what feature they want to highlight or offer on which the pricing of the product is decided. The call on the price is taken by the OEM not the chipset company. We always design our chipset as per our customer's requirement.
Prabhu: In terms of product categories, how are other segments shaping for MediaTek, beyond smartphones?
Anku: Our global smartphone business is around 35% to 40% of our portfolio and we have a very vibrant platform outside of smartphone including the intelligent home business that includes products powered by MediaTek like TV's, voice assistant devices (VADs), smart speakers, connectivity solutions like Wi-Fi, routers and set top boxes. Globally we are the number one Chip supplier in the Smart Speaker and TV markets. Some product examples include Amazon Echo products (VAD) where we hold 59% of market share. Amazon Fire Stick is also market leader in its segment. While smartphones get a lot of attention, we have a strong cross platform business based around mobile, home and auto.
As Head – Industry Intelligence Group at CMR, Prabhu Ram advises industry participants on the dynamic technology market in India and other Asian geographies through proprietary and custom technology research, cutting across technology domains. Prabhu oversees an analyst team that tracks smartphones, data cards, tablets, storage, display, wearables and smart homes.