Light has been at the forefront of the software-defined camera. Combining breakthrough optics technology with sophisticated computational software, Light cameras deliver high-quality imaging in a compact, cost-effective footprint. This revolutionary approach was first implemented in the award-winning Light L16 camera. Now, in partnership with Softbank Vision Fund and Leica Camera, Light's imaging platform will go far beyond consumer photography, and encompass smartphones and automotives, among others.
 I touched base with Dr Rajiv Laroia, CTO and Co-Founder, Light, to talk about the potential, and possibilities represented by computational imaging, and Light's AI/ML usage.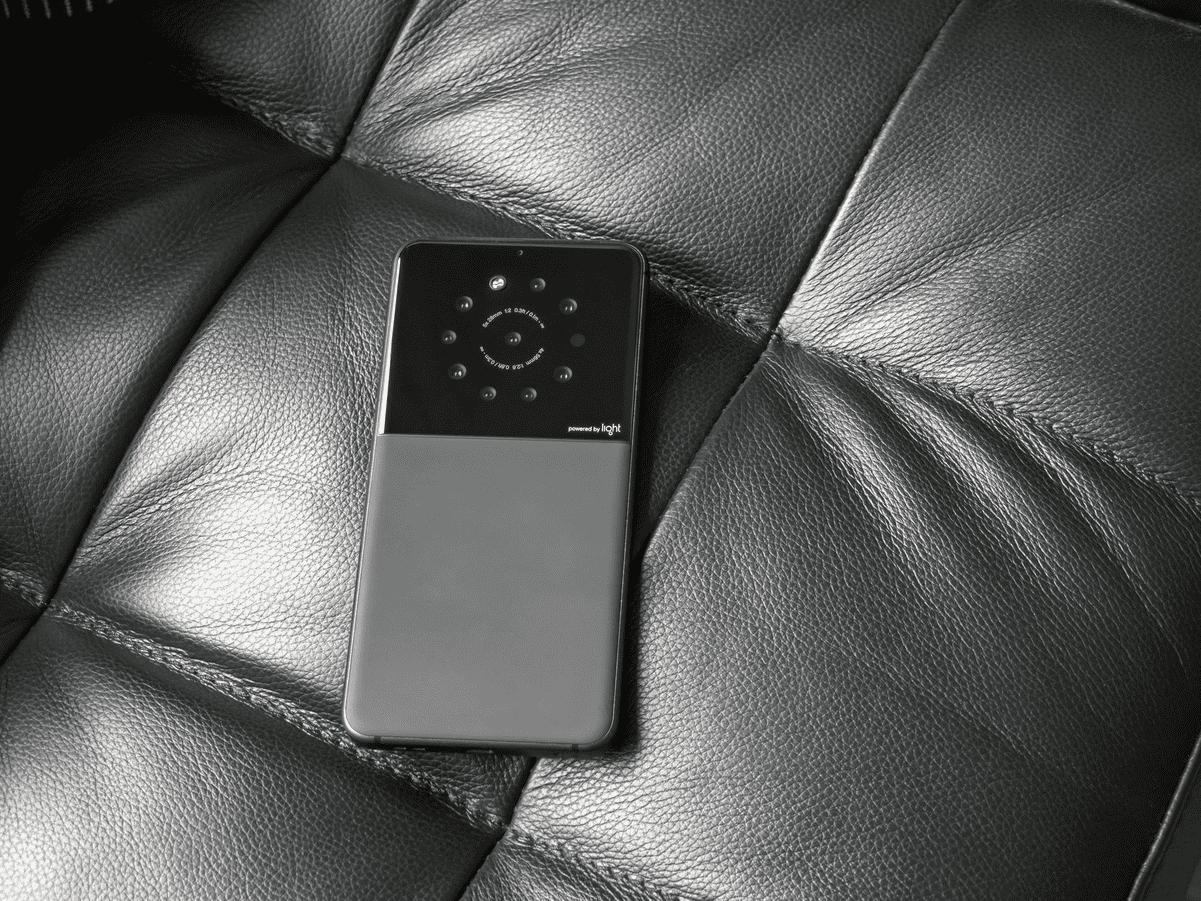 Light has come a long way. What is the story of Light? How did you embark on this journey?
We started Light with a vision that computational imaging was ready to solve "unsolvable" problems in imaging and photography. The first of these was the idea that to get superb quality images and extended zoom performance, you had to carry around the suitcase of gear associated with a DSLR camera. The L16 was built to prove that assumption wrong, but the inventions that began there showed immediate and impactful applications in so many other places where previously assumed constraints are holding everything back. That's led us to our first and now next steps in mobile devices, which have always been shackled by size, weight, cost, and schedule, as well as several other in-progress efforts where we know we can change the game.
For the uninitiated, how does the core Light technology work? Especially, the use of AI and ML.
The core of Light technology is about getting more information about a scene, so you can use that information for a far superior final result. In our multi-camera arrays like the Nokia 9 and L16, we use multiple cameras with different capabilities, and even different settings per-shot, to create more data about every point in the scene — more information per pixel.
When taking photos with a device powered by Light's technology, light travels through the openings of the lenses and sensors take photos from multiple perspectives that are then compiled into a single, high-quality image. This entire process is powered by Light's proprietary computational imaging algorithms, which grabs more data within each scene.
Our abilities to design, control, and build those arrays are complemented by the amazing efforts of our computational imaging scientists to turn those multiple captures into an extremely accurate and truthful final image.
While AI and ML are absolutely useful tools, ones we certainly use in capturing the scene, so many products are also using them to process or enhance the captured images. Without enough data, those solutions have to guess at—or "hallucinate"—the additional information. Light solutions simply bring increased factual detail to the equation, meaning even ML and other post-processing can create more compelling and realistic results.
India is one of the biggest smartphone markets in the world. How do you see India-specific partnerships coming forward?
We believe that our technology is most meaningful when it is integrated in everyday products, and in the hands of real people. We're thrilled to be expanding our smartphone offerings, and of course, we see great opportunity in the second-largest smartphone market in the world.
Beyond that, though, India is home to a spectacular ecosystem of technology innovation, creation, and production. We're eager to continue connecting with companies in India that can use Light technology to create compelling new applications and offer them to this unique market.
How are the various smartphone partnerships, including the most recent Nokia 9 PureView (with five rear cameras), coming along? At CMR, we have seen that multi-cameras is a definite go-to strategy for smartphone brands. Will we see more Light built smartphone cameras to come forth?
Our partnerships are going extremely well. The Nokia 9 was one great example of applying Light technology for incredible results, and companies are excited to see what other approaches they would take, including our announced partnership with Xiaomi. They are also eager to see how Light can leverage and amplify the latest and next-gen technologies, work we've already been developing in our partnerships with Sony and other market leaders. You will definitely see more from Light in smartphones and more.
Last year, Light raised USD $121M from investors such as SoftBank's Vision Fund, Leica, and others. How do you see the investment for future growth strategy?
We were thrilled to work with a great team of investors to raise funding in 2018, ones who recognize the potential for computational imaging and Light's ability to execute there. We plan to use this funding to build on our momentum within the smartphone and camera industries, while also expanding our technology to bring equal or more change to other markets–specifically, the automotive market where we can apply Light's technology to autonomous driving or ADAS applications. In fact, part of the vision of Masa Son at SoftBank, and his reason for investing in Light, was that he realized the "depth" information generated by Light's computational imaging technology can allow cars to "see like people" and thereby eliminate the need for expensive, power hungry and range-limited LIDAR systems.
Going forward, will the focus continue to be on L16 as well as smartphone cameras?
We are incredibly proud of the L16 and the Nokia 9 as the first examples of Light technology in camera and smartphone products. Going forward, we are focused on maintaining our partnerships with the most talented companies in multiple fields to leverage Light technology in their products. Imaging is going everywhere—cameras and smartphones today, cars and robots tomorrow, and anything else in the future. Light can help make the best products in all of those industries smarter and stronger.
Beyond smartphones, will we see Light technology be integrated into self-driving cars, and other use cases? Could you touch upon that?
We have talked about several of those already, but let's focus for a moment on cars. The automotive industry is definitely one of those spaces where the imaging assumptions of the past are holding back the future, as mentioned previously. Solutions in development today, many of which are based on extremely expensive custom LIDAR technology, are little more than proof-of-concept. And more importantly, they are missing huge portions of the available information about the scene. If there's anywhere you want more quantity and quality of data, it's in an application where the safety of you and those around you is in the balance. Light's ability to apply multi-view passive optics, using proven, market-ready technology to create better imaging couldn't be a more natural fit for the automotive space.