Oni Chakravartti is the Vice President- Global Channel Sales at Forcepoint. He has over 20+ years of global and Multi-regional Channel Sales, product management, marketing, operations/ business management results in the intensely competitive computer systems industry.
 On the sidelines of the Forcepoint APAC Media Conference at Kuala Lumpur, Oni shared his perspectives on channels, and the road ahead for Forcepoint, in a free-wheeling discussion with Prabhu Ram, Head-Industry Intelligence Group, CMR.
Prabhu: Let us talk about the channel strategy for Forcepoint?
Oni: We are a 100% channel-driven company. Our main focus is on channel. Going forward, we will have two sets of plays, if you will: If a certain set of partners want to work with us on a transactional basis, that is perfectly fine. But, if people want to invest with us,  we will walk the extra mile to make sure they are successful working with us.
We want to ensure that we channel our resources to the partners who are really interested in working with us. Our partners  should understand what is the value we bring to the table. If you look from the channel perspective, what are the three things we look for:
First of all, I want to make sure they understand what our roadmap looks like so that they can invest their money and resources to be successful with us.
Secondly, I want to make sure that channel programs tells them that they can predict profitability working with us.
Third is, how are we going to enable them to spend money and we want to make sure they have services revenue coming along with us. What kind of marketing investment we will be doing with them, whether it be demo, or lead generation.
So, the entire channel partner program is designed to both make sure that the partners understand what they are going to get ahead of the curve from us so that we can predict the future working with us, and should they decide to work with us, we want to make sure we make them successful in this process.
Prabhu: How does Forcepoint's three tier mechanism translate in a SMB-heavy market like India?
Oni: We understand that Asia, and India specifically, is SMB heavy , and so we are making sure our partner program is very aligned to the Asia Pacific market. For instance, there are certain things we did, for example, including reducing the threshold for meeting certain criteria, as compared to the rest of the world. At the same time, we are making sure that the SMB we work with are real, and have the right target market.  I know exactly how this works and I do not want to put a threshold for a global player for everyone across the board.
Prabhu: How does human-centric cybersecurity translate into the real world, especially in emerging markets, such as India?
Oni: In the last seven years, a trillion dollars has been spent on cybersecurity, with a 95% failure rate. What this stat tells us is that our approach to the market is not right. Forcepoint is the first company which is analysing individual user behaviours and applying policies on it, which is unique unlike setting a policy at department level. The fact is that attacks are happening on individuals, and therefore, the human centric behaviour is a very key element, because our behaviour changes as we go. By analysing the human behaviour, we know how we all operate under certain patterns. Any deviation from the pattern should be pivotal from a security perspective.
This is where the future is going.
Prabhu: Let us talk about the potential for human-centric security in India?
Oni: The India market is promising. We already have a large enterprise market share in India, and many customers have started evaluating our behaviour-centric security solutions, including in healthcare and BFSI.
Indian multinationals and public sector banks, for instance, are becoming very cautious about privacy, and security issues. In my interactions in India, I have been amazed with the level of knowledge and understanding. When I work with my partners, I note that people are very astute, and know exactly what they want. As such, the awareness level in India is very high, and the policy frameworks are very tightly defined.
On the other side, not everyone is on the same level, or same page. There are leaders as well as laggards. So, while in some cases, the intent is high, implementation is yet some steps away. The question is how fast can Indian organisations move. We are seeing quite a lot of customers, and especially, Indian multinationals and large enterprises are ahead of the curve. I think we will see, in the next couple of months, things to ramp up.  I think this transformation will happen faster than we think.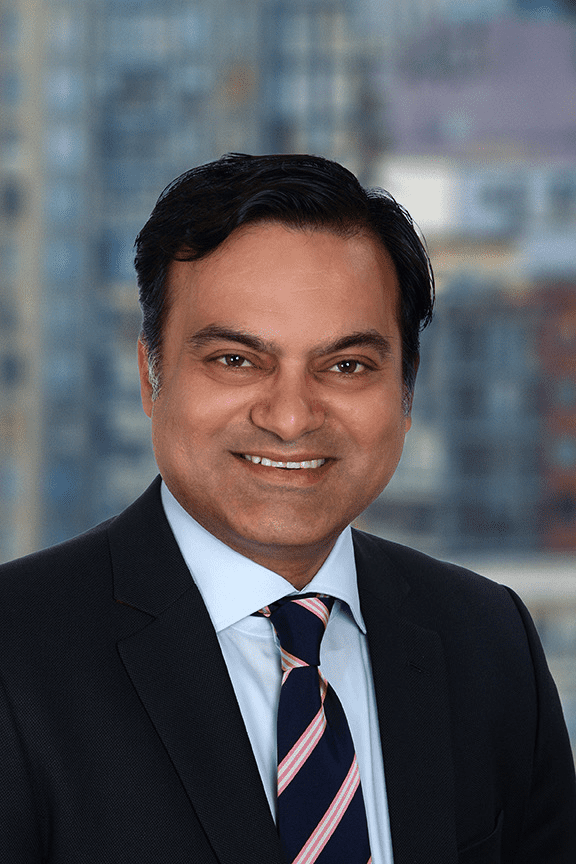 Prabhu: How do you see the road ahead for Forcepoint?
Oni: We have a very close-knit team, with a very strong leadership. Our CEO is a phenomenal person, and so is our CRO. So, I personally believe we have a very strong future. Talking from my perspective, every time I have been to the management team and asked for things like the new program changes, there has been a clear carte blanche to make it happen.
At Forcepoint, change is one thing which we are absolutely in favour of. We are not tuck to the past. From a channel perspective, I can say that Channel has become the central focus area of this company going forward. Everybody has realized that this is where the force multiplier starts working. Yeah, so, if we can address the channel and understand channel DNA properly, we are set for success.
As I've said, our strategy for the channel is very simple. We do not want to be mile wide and an inch deep. We would rather be an inch wide and a mile deep. What this means is that I want to make sure I understand the channel, and I build a trust with the channel.
And, we are driving something called a frictionless channel. What does that mean? By frictionless, I mean that partners should feel that they are a part of the Forcepoint ecosystem, and their experience working with us is frictionless.
As Head – Industry Intelligence Group at CMR, Prabhu Ram advises industry participants on the dynamic technology market in India and other Asian geographies through proprietary and custom technology research, cutting across technology domains. Prabhu oversees an analyst team that tracks smartphones, data cards, tablets, storage, display, wearables and smart homes.