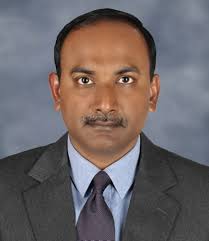 B Swaminathan
Concentrating on things related to public domain is important says Mr. Joyce Roy, Business head Tally Solutions.
Tally Solutions, a pioneer in the business software products has benefited more than 10 lakh businesses with its product philosophy 'Power of Simplicity'. Catering to millions of users across industries in 140 countries it has consistently performed for more than 30 years in the enterprise resource planning (ERP) software domain. Joyce Ray, Business head Tally Solutions holds an experience of 22 years in the Sales and Distribution industry. In an exclusive interaction with CMR, he speaks on business planning, modeling and ways to connect in this pandemic.
What is your business model and financial planning for the year 2020-21?
Customers expect us to work remotely. We focus on digital payments, GST way of working, learning automation and so on. After the pandemic we are expected to make customer's work easier. We are right now directed towards churning road maps of products and services.
Suggest some tips to turn around business post COVID-19
Adoption of digital, sales, marketing, payments to ensure the business continuity exist. We need to ensure the hygiene of the working environment.
Though we are moving towards the digital way, it's not like people are involved less, maintaining their facilities is critical.
Ways to connect with customers and prospects to revive the business
Connectivity is largely depending on prospects with customers. We need to set out a business and would need physical interaction. We would definitely adopt a digital way of managing the business but physical interaction is important at the same time.
How to effectively utilize the Government relief package?
Build business, banking sectors are advised by their chartered accountant. It is important to take advice and interpret the same in the task. Concentrating on things related to public domain is important and needs more advice.
Why MSMEs need to adopt a digital way of life?
With the pandemic, things take time to settle down and depending on physical interaction is not advisable. Worldwide economy is saying it out loud that we have to connect with each other digitally.
How Tally is enabling MSMEs for easy moving towards Digital?
We are helping by listening to our customers. We have a team which is certified and close to our customers. We further extend a support- free trial. We concentrate on digital way of working and have showed modifications in our technology.
For the past three months, our team has been working so hard to make our platform the first group to partner with the customer digitally.