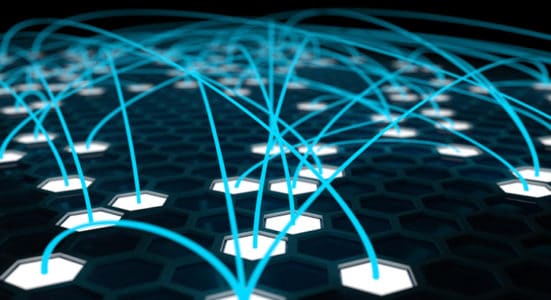 By Jayesh Ghatge
We are living in truly transformative times as consumer technology grows faster, as evidenced by India's central government's expectations to nearly double the number of existing Internet users to 730 million by 2020, due to fast adoption of digital technology. And business technology is not keeping pace with this kind of consumer tech evolution. With computing and mobile devices being cheaper than ever, the internet stands as a basic and key building block of technology democratisation and access to information. When one couples this phenomenon with the Millennials, who are rewriting the way people live, work and communicate – what we have is a whole new digital environment that new age employers and employees should be taking advantage of.
The other interesting facet of the new digital age is the uninhibited flourish of the startup culture. Startups are bringing to life, new ideas and business models that are completely disrupting established businesses. Some of the Indian startups that are redefining how we transact with business, products and services are: Flipkart (retail), Paytm (payments), Bookmyshow (entertainment), makemytrip (travel), OLA and ZoomCar (urban transport), BigBasket (grocery shopping). Within the B2B space, we have brands like Rivigo (logistics), MartJack/Capillary (ecommerce), EzeTap (mPOS) and the list goes on. It's no wonder that the World Economic Forum calls this phase, in human history – the Fourth Industrial Revolution.
Businesses have historically looked at technology as enablers that allow them to automate processes, thereby bringing in efficiency and reducing costs. Most businesses have run IT projects over long durations, leveraging heavy upfront investment to get the requirements detailed out and then building software or implementing, using the waterfall method, over months and years. These multi-million dollar investments and many of the similar pre-planned projects never delivered as per plans and stated goals.
Given the massive influence that technology can have, businesses have to realise that amazing tech is not accessible, only to big enterprises. The entry barriers to using and investing in digital technologies to disrupt existing businesses and mind-sets, is fairly low. With everything available as a service (Software as a Service, Platform as a Service) there need not be heavy upfront investment in an idea. This is because, today's market has the flexibility and opportunity to scale as the idea is validated, accepted and proven.
Now, that we have established technology as an strategic asset to businesses, let's acknowledge another fundamental change required in digitizing organizations. Businesses will have to think of ways to monetise their investments in technology. Today, startups are creating business models that use technology and are completely monetising their investments in tech. Traditional businesses should think no different.
When this mindset is accepted, business will significantly increase investments in capabilities within their technology organisation – both in people capability and experimental or research capabilities. Additionally or alternatively they will look for partners who can take them through the journey of innovation and digital transformation.
When on the journey of becoming a digital business, businesses should remember to look at digital solutions, not in isolation but as a part of the overall transformation process. This is an important difference between Digitization and Digital Transformation. Digitization is easier as it takes a traditional systems and project centric approach, and Digital Transformation evaluates the potential of a re-imagined business.
Digital Transformation looks at the vertical and horizontal value chains of a business and integrates them. This enables seamless information exchange (near real time) between employees, partners and customers. Transformation objectives do not only focus on operational efficiency but at value, generated from going digital. This is also called, 'unlocking the enterprise potential' with platforms that allow for the entire ecosystem to collaborate and innovate. This kind of transformative thinking goes beyond the enterprise and involves the broader community in a co-creation with the business as the starting point. This starting point uses digital platforms to provide capabilities.
The last, but never the less huge point of hesitation, for big companies when they stand at the cusp of a digital journey is the actual scale of transformation. The transformation cuts across business functions and is not limited to technology teams. As the realm of digital innovation is vastly unknown, at the start of the journey, teams should experiment and fail without fear. Because fear of failure will constrain everything from thinking to automation and then finally, the very re-imagining of a business. This makes the transformative digital (innovative) journey a function of the entire organisation where all the (un-siloed) pieces come together to collaboratively visualize future possibilities.
(The author is Market Principal, ThoughtWorks)
(The article was first published in CIOL)