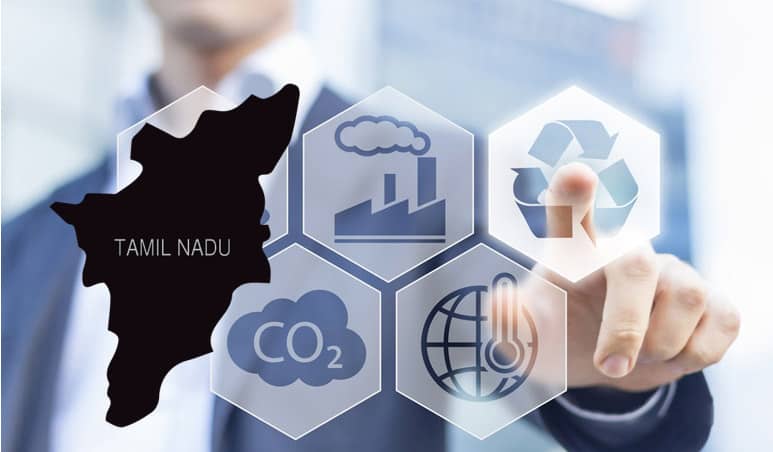 How Tamil Nadu's fourth largest city is revving up its infrastructure to attract investments for the local SMEs
B. Swaminathan
With the announcement of a Defense corridor and expected investments from various private firms in Trichy, the central district of Tamil Nadu, is betting big in growth of local SMEs. Trichy even outstood emerging markets like Coimbatore and Madurai in terms of GST collection.
We spoke to Kanagasabapathy, President-TIDDISIA, who explains how Trichy's SMEs are tapping new business opportunities in the region. "The market was dull initially, but post-GST, the situation seems to be promising for SMEs in Trichy", he said. He proudly said that the district stands second in terms of GST collection following Chennai, breaking the stereotype perception that only Madurai and Coimbatore are next to Chennai. The key contributors to the revenue of local SMEs are the ordinance factory, HAPP, and BHEL from the Government; and private investments by companies like Chettar Vessels, Rane India, etc. are also likely to expand the base and increase investments.
Growth and Investments
The city is already hosting industrial estates through SITCO and there is also a private industrial park like GK industrial estate. In addition to that, SIPCOT industrial estate of 1077 acres planned is supposed to be one of the biggest investments in the state. An investment of INR 96 crore has been allotted for this project in Manapparai which will have the state-of-the-art infrastructure in terms of road and water supply. The investment will be feasible for the textile, food and engineering industries. According to sources, Rane India is also planning for an industrial park, similar to the GK industrial park.
With Trichy located centrally and having easy connectivity across India by road, rail and air, the new project will has thrilled the local business owners. According to them, the increase in air-connectivity of Trichy is also seen as signs of new investments to come. The domestic terminal of the city which was connected only with Chennai has started connecting with new destinations including Mumbai, New Delhi, Kochi, and Bengaluru. Besides that, the international airport has daily flights to Sri Lanka, UAE, Singapore, and Malaysia.
On the other side, an IT park by the Electronics Corporation of Tamil Nadu has been established in Trichy with 7 floors of space. Trichy is also a market for some of ITeS companies into medical transcription, BPO, and call-centers. Sri Rangam, a place near Trichy is told to have to do medical transcription as a home-based industry.
Key Challenges
Some of the key challenges faced by SMEs in this region is lack of availability of skilled manpower and process in terms of SME loan processing. "Getting the right people with the right skillsets for the job is a key challenge. Even if we get our orders in hand, many times without proper human resources, we have to miss such opportunities. Another issue is banking procedures which are constantly delayed and keep SMEs unsure of their potential loans", says Kanagasabhapathy. According to him, the banks delay loan approvals. "We have no issues with banks rejecting our loan applications, but the viability of our application should be done earlier. Likewise, the new power connection for a unit might is also getting delayed which also remains as a challenge for the SMEs", he says.
While welcoming the new single window clearance by the state government, he says that the awareness of policy is yet to reach the business units. Another drawback of the city can be overcome, if addressed properly, is the courier facility. According to him, right now the key exports thorough Trichy are predominantly vegetables, jasmine flowers, and food materials. Should the central excise make the process easier through electronic ways and avoid delay in the process, more exports will happen. Currently export of the aforesaid materials is happening to Malaysia, Singapore, and Sri Lanka.
On the technical front, every business entity had started preparing themselves for GST filing. While a few are comfortable with taking their data and getting it outsourced through a charted accountant, few prefer to have it on-premise. This had made almost all key IT OEMs march towards Trichy through events, seminars and regular activities.