Today's smartphone brands focus and harp more on 'Camera' capabilities than any other mobile features, when it comes to marketing. And, this strategy is not misplaced. CMR's large-format Mobile Industry Consumer Insight (MICI) Surveys have confirmed that for Indian consumers, the brand preferences are increasingly being driven by camera specs, than, let's say, smartphone brand reputation or associated brand imagery.
Given the importance associated with Smartphone camera, there is a steady and definite progress in terms of smartphone camera innovation. This is made possible by an unending competition between smartphone manufacturers to bring forth the best smartphone camera out there by replicating and replacing the professional camera. Whether it be more megapixels or the more lenses, or more cameras, or concepts such as pop-up or flip camera, the smartphone camera is going through its best phase of innovation.
Of late, smartphone brands such as Huawei and Nokia have been making waves with their strides in pushing photography forward.
Over the course of the past few years, smartphone brands have added more and more lenses to the primary camera. This, in turn, has given to rise to concepts such as 'dual', 'triple' and even 'penta' camera lenses.
So, what role do the various types of smartphone lenses perform? And, what benefits do they bring in making the perfect picture possible?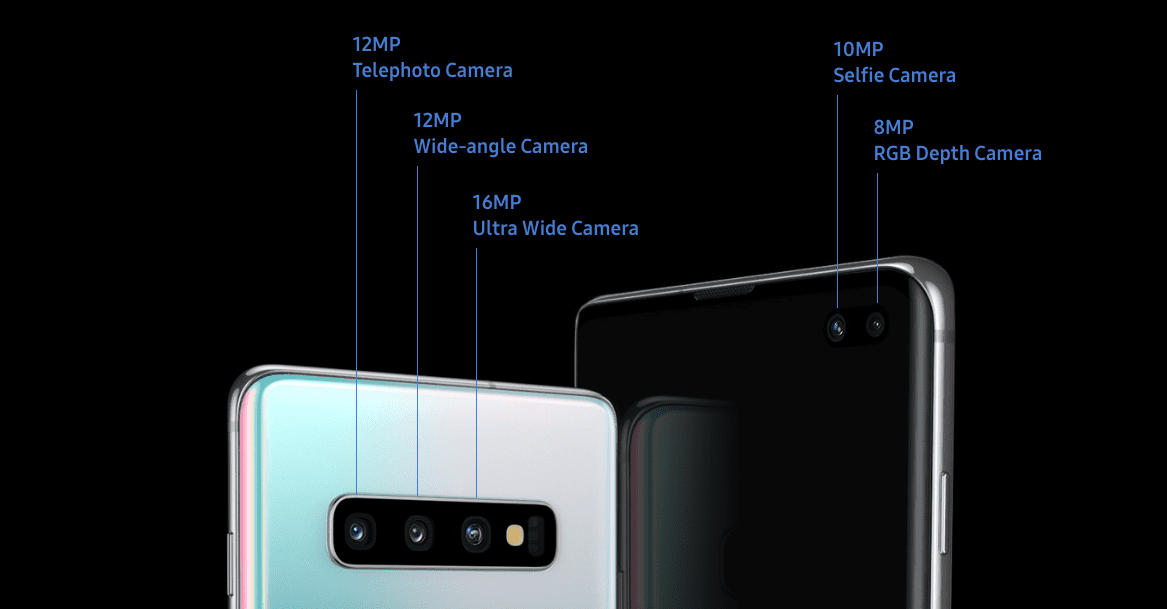 Wide angle lens
A wide angle lens allows one to fit more into the frame, making them perfect for capturing scenes such as expansive landscapes or cramped interiors. Some flagship phones now feature wide angle lens, included the likes of Asus ROG phone, Asus Zenfone 5Z, Huawei Mate, iPhone Max, and LG V40 ThinQ.
Telephoto lenses
A telephoto lens is a type of camera lens designed for taking photographs of subjects at moderate to far distances. It allows the user to optimize the field of view to zoom in on an area of interest far away. The field of view on this type of lens is narrower than others. However, by using a telephoto lens with a second lens and a sensor, the phone camera can get one closer to the action.
Thanks to Telephoto lenses, one can get brilliant results on the portrait mode, whether it be through bokehs or focus effects.
Some of the dual-camera smart phones that have a telephoto lens, include Apple iPhone and, Samsung Galaxy Note 8, among others.
Monochrome Sensor
Monochrome sensor can capture greater sharpness and details as it passes all the color lights through the photo sites. As each photo site passes all the lights, more data are available to produce the image.
A few phones come with a secondary camera that is actually a monochrome one. These include smartphones from the likes of Huawei-Honor and Nokia.
During the past few months, there is a slow but steady hype cycle being built around something called a Time of Flight (or ToF for short) smartphone camera.
Time of Flight (ToF)
ToF is a camera sensor technology that uses infrared light to get depth information in a photo. The sensor emits a light signal, which is bounced back from the subject and returns to the sensor.
The FoF camera uses a technique known as range imaging to assist in taking a great photograph. In phones, TOF camera sensors will most likely be used for 3D photography, Augmented Reality (AR), and, in particular, Portrait mode. Thanks to the accurate depth information that ToF sensors develop, portrait mode photos can become more slicker, and the background blur can be done better.
Some recent smartphones, including the likes of Samsung Galaxy S10 5G, Huawei P30 Pro, and Oppo RX17 Pro, have the TOF feature.
In Conclusion
 Over the course of this year and in year ahead, smartphone camera innovation will continue to thrive. At the MWC 2019, Oppo unveiled its 10x Lossless Optical Zoom that one will be able to obtain from its new triple-lens cameraphone system. Similarly, Huawei's latest Huawei P30 Pro also features a 5x periscope zoom.
All said, the last word on smartphone camera innovation is yet to be written.