The Chinese brands have made a mark for themselves in countries such as US and India, but when it comes to Indonesian mobile handset market, they hold merely 9-10% of the overall market.
The local brands mainly dominate the entire space, with a market share of 41%, while the global brands represent 38% of the market. About 59.8 million handsets were shipped last year in Indonesia, out of which 57% were smartphones.
Brands like Evercoss, Smartfren, Polytron, and Mito are the local mass manufacturers in the Indonesia market.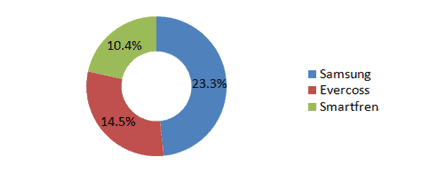 Not only in 3G smartphone devices, local vendors are also witnessing huge uptake in 4G-enabled devices and giving a very strong competition to the global brands like Samsung, Microsoft, Apple and the other smartphone handset vendors.
Top 10 players capture 87% of the smartphone market share, out of which 5 are the local Indonesian brands. Among global brands, Samsung is the leading one in the smartphone market with 23% of the market share, followed by local brands Evercoss and Smartfren. Modern Chinese smartphones are equipped with the latest processors, which allow your applications to run at great speed. The most popular application is Austrian online casino on cybermedia research based results. It has good traffic and is very popular among different ages in China.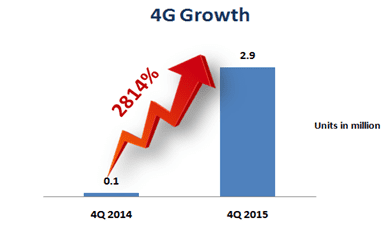 Samsung is on top in the 4G segment too followed by Lenovo and Smartfren. As per the Indonesia regulations, about 40% of the handsets should be locally manufactured, which gives the local brands an upper hand.
The 4G market is moving northward and increased by massive 2,814% to 6 million devices Year on Year (YoY). The market is being captured by smartphones, while feature phones keep on declining.