With the POCO, its new aspirational premium sub-brand, Xiaomi seeks to disrupt the India market redefining the premium segment in India. The Poco F1 comes with all the specs that a "premium smartphone" boasts about, at a price unheard of.  The question remains: Has POCO played safe with its pricing?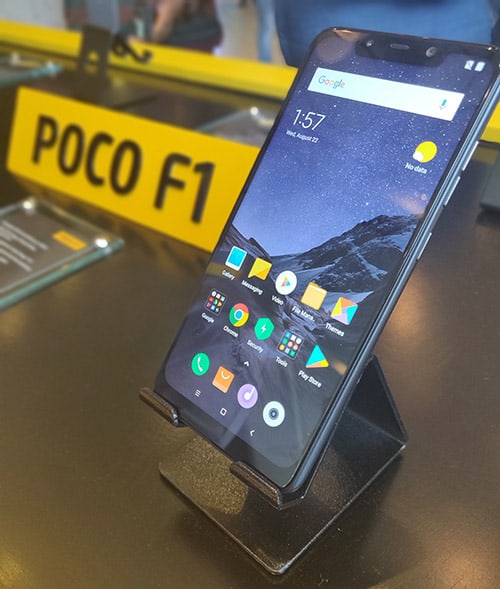 From a strategy perspective, creating a sub-brand named POCO was to take on premium smartphone brands, especially the likes of OnePlus. In doing so, did POCO get its pricing wrong? Surely, the POCO will attract its own set of users and will do phenomenally well. While doing so, it will also eat into the market shares of Vivo, Oppo and Asus who have smartphones in the same price bracket. However, POCO did not have these brands as their target competition, and that in itself, tells the story.
For a company like Xiaomi, getting the specs right and the price right are the easy asks, but getting a user to shell more for its brand is a tough ask. For a smartphone to be considered as "premium" in the eyes of a potential smartphone buyer, it needs to have the brand recognition and equity to back its pricing up.
With the Poco F1, the POCO draws upon Xiaomi's extensive supply chain strengths in India to deliver the cheapest flagship smartphone ever, powered by Snapdragon 845 processor, with a big 4,000mAh battery to boast of.
The Poco F1 comes with a 6.18-inch 1080p display, a 20-megapixel front camera, and dual rear camera sporting 12-megapixel and 5-megapixel cameras. The Poco F1 offers all the premium specs in the sub-30K price band.
While POCO has almost won the specs war, the pastic, or "polycarbonate" back takes the sheen off the "aspirational premium" smartphone tag.
In Conclusion
The users of Poco F1 will be Xiaomi Note users who are now replacing or upgrading their device. The loyal Xiaomi fan will be keen on upgrading to a premium device from the Xiaomi brand itself. However, this is not the demographic that Xiaomi had in mind when it created POCO as a sub-brand.
If POCO from Xiaomi has aspirations of being seen and perceived as a "premium" smartphone by the users, it has to have the courage to price it accordingly. Unfortunately, POCO plays safe.
As Head – Industry Intelligence Group at CMR, Prabhu Ram advises industry participants on the dynamic technology market in India and other Asian geographies through proprietary and custom technology research, cutting across technology domains. Prabhu oversees an analyst team that tracks smartphones, data cards, tablets, storage, display, wearables and smart homes.