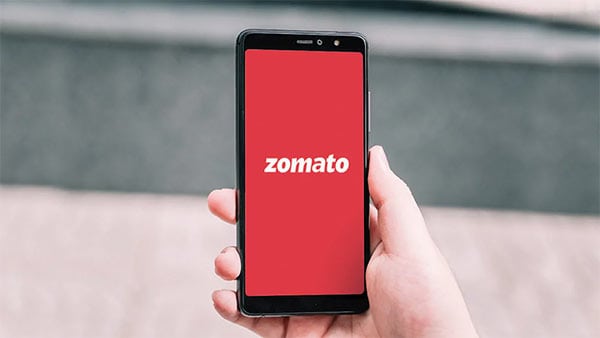 Zomato clear winner, followed by Amazon Prime Video and Amazon.com.
Online Pharmacy, Food delivery, OTT consumption, digital payments top consumer priorities.
Fifty brands, cutting across food delivery, ecommerce, payments and OTT, find a place in the CMR Alpha Brands list
05 May 2021 | NEW DELHI. Amidst the raging pandemic, there have been seismic shifts in consumer behaviour and how consumers interact with their brand.  Over the course of the past year, brand trust quotient has gained more prominence than ever before. A new research from CyberMedia Research (CMR) titled 'CMR Alpha Brands 2021: Most Trusted Brands Amidst The Pandemic,' covering 2164 consumers across major Indian cities, highlights the changing nature of consumer relationships with their brands amidst the pandemic. The study lists the top 50 brands that positively impacted consumer lives over the course of the last year.
"Brand Trust is the new currency for a brand to succeed. Unlike before, the relationship that brands have with the consumer is no longer merely functional or transactional, but rather based on emotion and social connect. As a consequence of the pandemic, brands that have been able to consistently deliver across all consumer-facing touchpoints win big. In the better normal, brands would need to integrate and be indispensable in every aspect of consumer lives," said Satya Mohanty, Head-Industry Consulting Group, CMR.
Over the course of the pandemic year, consumers prioritized online food delivery, pharmacy, entertainment, digital payments, and OTT, among others. Zomato was the clear winner, followed closely by Amazon Prime Video and Amazon.com in the first-ever, CMR Alpha Brands 2021 listing.
According to Sugandha Srivastava, Manager-Industry Consulting Group, CMR, "In the new post-virus world, consumers prioritize credibility, reliability and convenience when it comes to their purchase. The Alpha Brands study highlights that resilient brands are those that have invested in strong emotional equity in their consumer relationships. This is where Zomato, or Amazon, clearly leads."
The Alpha Brands have been arrived at on the basis of their performance across four major components, including brand's users, key decision makers, user satisfaction, and net promoter score (NPS). The overall brand quotient was arrived at, on the basis of consumer satisfaction and brand advocacy.
Here are some key highlights from the inaugural Alpha Brands 2021:
Zomato is the clear leader, followed by Swiggy at a distant second position. Through the course of the pandemic, Zomato has maintained a clear leadership. It trumps Swiggy, both in terms of consumer satisfaction (81%), and in consumer advocacy (53%).
Even prior to, and during the pandemic, Big Basket was the mostly used brand in online Grocery (62%), followed by Amazon Fresh (58%). In terms of consumer advocacy, Amazon Fresh (25%) trumped the competition.
In making their purchase decisions, consumers factored offers and discounts (94%), time saved (91%) and doorstep delivery (86%). Interestingly, more middle-aged consumers started shopping grocery online during the pandemic.
Medlife is the mostly trusted brand followed by Apollo Pharmacy. In terms of satisfaction, Apollo Pharmacy has the most satisfied users (81%) followed by Practo (75%) and Medlife (64%). In advocacy, Medlife has highest NPS score (28%) followed by PharmEasy (14%).
Amazon and Flipkart continued to be locked in the ecommerce battle. Even before, and during the course of pandemic, Amazon led the eCommerce market in terms of brand usership (78%), and customer satisfaction (72%) and in net promoter score (36%).
Paytm has most satisfied users (86%), ahead of Google Pay (82%) and Phonepe (79%). On the other hand, Google Pay users tend to advocate their brands more (38%), over those of Paytm (31%) and PhonePe (21%). Consumers prioritized safety, security as well as convenience in choosing their digital wallet.
Amazon PrimeVideo has the most satisfied consumers (81%), followed by Disney+ Hotstar (73%) and Netflix (67%).  Between pre-pandemic (before March 2020) and post-pandemic period (post-March 2020), Netflix registered 14% growth in terms of new subscribers. In terms of brand advocacy, Amazon PrimeVideo (54%) trumps Netflix (28%).
Note for Editors:
The CMR Alpha Brands 2021: Most Trusted Brands Amidst The Pandemic report is based on a comprehensive digital survey covering 2164 respondents across top seven cities of India, namely New Delhi, Mumbai, Kolkata, Chennai, Hyderabad, Bangalore and Ahmedabad. The Alpha Brands 2021 delved into the connections that consumers have with brands across different industry verticals, including online grocery, food delivery, eCommerce, digital payments, online Pharmacy, OTT, salon, and two-wheelers and three-wheelers.