Srinivasan Nanduri is a Software Engineer based at the IBM India Software Lab. He currently works as the lead developer for the IBM Mobile Platform Development team. He has over 10 years of experience using JEE, SOA amd middleware technologies. In his 6 years of experience at IBM, he has also worked with the WebSphere Service Registry and Repository, WebSphere Adapters Development teams.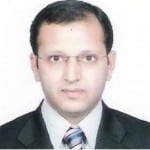 Vaibhav is a seasoned veteran in the Enterprise Software business, having worked with organizations like Oracle & Kronos before joining IBM over 3 years back.
He has been managing top Enterprise customers in North & East India for the IBM Collaboration Solutions brand across various industries like Manufacturing, BFSI, Consumer Goods, Govt & PSU etc.
He has had a special interest in the Enterprise Social Business platform and the IBM Exceptional Digital Experience strategy and is an expert in these areas.
Knowledge Management and Employee Collaboration have been his favorite topics of research & evangelism. He is also an evangelist in the emerging areas of Digital Experiences
He has been involved with Cloud platforms since 2008, and has seen the platforms and technology evolve over the years, and gain acceptance amongst small & large organizations alike.
IBM is one of the leaders in the Cloud space, and has the complete stack of offerings from Platform-as-a-Service, to Infrastructure-as-a-Service, and to Software-as-a-Service.
In this session, he will be taking the audience through the IBM SaaS offerings around Smart Cloud for Social Business.
It will provide you with information on how you can begin your journey for employee collaboration & information sharing with a simple, easy to use Smart Cloud platform.