Cloud Computing and the Government / Public Sector
There is no end to the social and economic challenges faced by developing economies. While sustaining a high GDP growth rate remains the biggest objective, an equally critical goal is ensuring inclusive growth. Along with these, generating high levels of employment and allocating frugal fiscal resources on various demanding sectors round up the four key priorities for decision makers in India and other emerging economies.
Investments in infrastructure and access to productive resources are the two big levers for sustained economic growth. But investments in productive assets are traditionally capital-intensive and a strain on developing economies, while market and regulatory imbalances often inhibit the access of government agencies to productive resources.
Now technology is considered as much a productive resource as land, labour and capital. So how can a developing economy solve its problem of increasing access to technology? The answer has, fortunately, come from the technology industry itself. Cloud computing gives us an opportunity to reimagine technology as an affordable, operational expense.
From an investment perspective, cloud computing is a form of optimal use of capital as it is a common infrastructure that can be shared internally (by departments, or companies in case of a conglomerate), or externally (as in public cloud). By lowering upfront costs, resources can be freed.
Major government IT organisations of developed nations, including those of the US, Canada, UK, Japan, Australia and South Korea, have already defined their cloud strategy and are determined to run centralised government clouds, leveraging public clouds where appropriate.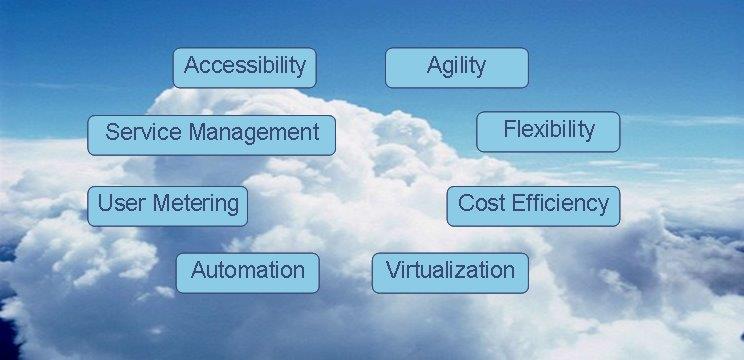 For several years now, the world has resorted to technology to influence its path of development.  Technology-led innovations in the delivery of affordable mass healthcare, mobility in the cause of financial inclusion, the Internet as a channel of distance education — these are all well documented success stories.  But now there's an exciting and very real possibility to take giant strides towards the resolution of the nation's most pressing problems. And it comes in the shape of the cloud. The Government of India is already working towards using cloud in multiple e-governance projects. With Department of Electronics and Information Technology (DeitY) announcing the launch of "GI Cloud", India's national cloud initiative we are headed in the right direction.
What's more, the Cloud could well be the next big opportunity for Indian IT exports, a vital parameter of the nation's economic health. Therefore, the government is taking every measure to support the Indian IT industry, so that the latter can offer cloud computing knowhow and a range of services — from Software as a Service (SaaS)-based apps, remote prototyping to Platform as a Service offerings — to customers around the world, and catapult the nation to the status of a premier cloud technology and services hub.
Clearly, between our country's IT industry, technology leadership, and think tanks within the Government of India, we have enough expertise in cloud technology and implementation.
However, as the use of Cloud Computing increases, issues related to privacy, security and service quality need to be addressed through policies. In fact, many governments around the world are grappling with the same.
In this context, it was heartening to note the announcement of the National Cyber Security Policy (NCSP) 2013 that aims at building a secure and resilient cyberspace for citizens, businesses and the government. The policy envisages creation of a 24×7 National Critical Information Infrastructure Protection Centre (NCIIPC), a Cyber Workforce of 5,00,000 in the next 5 years, a regulatory framework, promotion of R&D in security and increased public-private partnership.
Such announcements bring an increased sense of urgency to the debate for strengthening India's public IT infrastructure and the need to empower users at all levels, so that the country may confidently adopt new technologies such as Cloud Computing, at investments that don't burn a hole in the government's budget and help to control the current account deficit.
Thus, Cloud Computing and its attendant apps and platforms are really a way for government ministries, public sector enterprises and autonomous bodies to "do more, with less" in a transparent, secure and efficient manner. Join the CyberMedia Research team and other invited policymakers and technology decision makers, as we discuss these and other pressing issues…