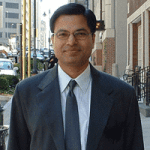 Dr. Rajendra Kumar, Joint Secretary (e-Gov), DeitY
Dr. Rajendra Kumar, I.A.S., is a senior officer in the Indian Administrative Service (I.A.S.) and is currently working as a Joint Secretary in the Department of Electronics and Information Technology (DeitY) in the Government of India. He is currently leading three major e-governance projects within DeitY: the National Population Register (NPR) project, and the new Mobile Governance and E-Pramaan (E-Authentication) projects.
Dr. Kumar holds a PhD in international economic development and regional planning and an MCP from Massachusetts Institute of Technology, USA, an MTech from the Indian Institute of Technology in Delhi, and a BTech from the Indian Institute of Technology in Kanpur. He has published a book and several articles in international journals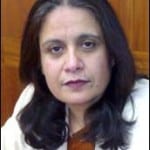 Neeta Verma, Deputy Director General, National Informatics Centre
Neeta Verma has been associated with introduction of World Wide Web Services in Government  way back in 1996. She has consulted a large number of Government departments on their Portal Development strategies.
She had set up the first 'Internet  Data Centre' at NIC  in 2002 . Presently over 5000 Government websites, portals and a number of E-governance  applications are hosted out of this Data Centre. NIC Data Centre at Delhi is also ISO 27001 certified. She has also been associated with design of a no. of  National level Data Centres  and Disaster Recovery Centre across the Country.
She is currently leading implementation of Cloud Services in NIC Data Centres across the country.
As National Project Coordinator she has led the Development of National Portal of India, india.gov.in, Mission Mode Project under National e-Governance Plan….. She has also authored "Guidelines for Indian Government Websites" .
She is also driving implementation  of Open Data Initiative of the  Government through Data Portal India, data.gov.in
Neeta Verma has over 25 years of experience in the field of Information Technology. She is presently leading the Data Centre and Web services at NIC. Her major areas of Responsibility include Web Services at National Level, National Portal of India and Data Centre Operations & Management. & Open Government Data.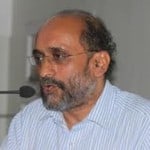 Paranjoy Guha Thakurta, Eminent Journalist, Economist & a TV Host
Paranjoy Guha Thakurta is an independent journalist and an educator. His work experience, spanning nearly 35 years, cuts across different media: print, radio, television and documentary cinema. He is a writer, speaker, anchor, interviewer, teacher and a commentator. His main areas of interest are the working of India's political economy and the media, on which he has authored/co-authored books and directed/produced documentary films. Some of the media organizations that he has worked with are Business India, BusinessWorld, The Telegraph, India Today, The Pioneer, and Television Eighteen.

Apalak Ghosh-Lead Consultant, Emerging Technologies Research, InfoTech Practice, CMR
Apalak is a lead analyst with CMR's software and IT services research practice, based out of Gurgaon (near New Delhi). In this role, Apalak is responsible for overseeing development of reports, carrying out in-depth market assessments and forecasts on new and emerging technologies like Cloud Computing, Virtualization, Green IT, DataCenter adoption amongst others. Apalak has led new research initiatives to study adoption of Cloud Computing and Virtualization amongst Indian enterprises. He is frequently quoted in the media on the subject of Cloud Computing and DataCenters on popular TV channels such as NDTV and in leading business publications such as The Economic Times and The Hindu Businessline. He also writes a blog on the theme of Green IT/Virtualization/Cloud Computing. In this capacity he carries forward his rich experience as Manager, Software and Services Research and Consulting Practice, IDC India. Prior to his current role, Apalak has worked with TNS India as a research analyst for two years, before which he was with TransAsia Solution Seekers, Indonesia as a consultant for a year. His experience spans across key research areas such as brand tracking, product / concept testing, quantitative and qualitative research, and consulting. He has a rich exposure to research techniques such as face-to-face and telephonic interviews, profiling and discussions with stakeholders across diverse industry verticals such as IT and Telecom, Consumer Packaged Goods and Automotive. Apalak completed his Master's program in Business Administration from the ICFAIBusinessSchool, Bangalore, specialising in Marketing. Apalak also holds a Bachelor's degree in Computer Engineering from the Birla Institute of Technology (BIT), Ranchi capital of the eastern Indian state of Jharkhand.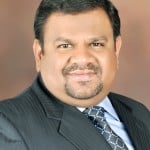 Ramachandran Viswanathan, Country Manager – CI & Cloud Solutions, Hewlett-Packard Company
Ramachandran Viswanathan is the Country Manager for Converged Infrastructure & Cloud Solutions for the HP Enterprise Group in India. Ram's team is responsible for Private, Public and Hybrid Cloud solutions Sales across India. Ram's team is also responsible for developing Cloud ecosystem by partnering with leading ISV's, SI's and Channel Partners to enable Customers to transform through technology.
During his 12 Year professional career at HP, Ram spearheaded Sales for HP ProLiant Servers for the Country & he was instrumental in successful business establishment. Prior to this he worked as a Product Manager for ProLiant Servers, where he was responsible for increasing market share, business development & Product launches covering HP Blades in the Country. He had been part of HP India Presales Team prior to that for Enterprise Servers & Storage Products.
Ram has more than 18 Years' experience and has held various Sales, Marketing, Business development & Technology positions in the Industry.
Ram holds a Master's degree in Computer Science from Manipal University 

Jung Wei Foo, Industry Partner, HP Asia Pacific
Jung Wei Foo bring more than 20 years of deep domain expertise in the public sector to my consulting practice. He has a proven track record of creating value for my clients. He do this through innovative business transformations, including the world's first government e-procurement system, which became a preferred model for implementing transparent bidding processes. Known as eCitizen, it simplifies interactions between government entities and their constituents by transforming the agency-centric model to a citizen-centric model. Another of my successes was the Learning Exchange, a groundbreaking technology in the field of electronic exchanges.