OPPO, the leading global smart devices brand, has a strong innovation and IP legacy. Over the years, it has focused on pushing consumer-centric, IP-led disruptive tech innovations. At the OPPO INNO Day 2020, OPPO unveiled its new IoT ecosystem strategy.
The theme of the OPPO INNO Day was "Leap into the future" wherein the company's vision "Technology for Mankind, Kindness for the World" and "virtuous innovation" were highlighted.
This blog provides a summary snapshot of the OPPO INNO Day 2020.
OPPO's '3+N+X' technology development strategy
Tony Chen, OPPO CEO, revealed OPPO's new strategy that focuses on imaging technology, hardware, software, artificial intelligence (AI), security and privacy. With this strategy, their main focus is to provide high end technology to the consumers which can help them to capture the beauty around them and to get best out of their life by bringing more benefits to the users.
With this '3+N+X' technology, OPPO is enabling users to lead a smarter life by integrating all the tech innovations and make them available for the users.
3 stands for the three technologies named hardware, software, and service technologies.
OPPO's essential capabilities, including AI, security and privacy, multimedia, and interconnectivity is denoted by word N.
"X", refers to the leading-edge and differentiated technologies and strategic resources such as the flash charge technology that foster innovation and greatly improve user experience..
OPPO also announced an exciting concept smartphone, OPPO X 2021 (with a rollable display), AR Glass 2021 and CybeReal AR application.
OPPO X 2021, A concept smartphone with rollable display
The OPPO X 2021 comes with a rollable OLED screen from BOE. There is a 6.7-inch display in normal conditions which increases to 7.4 Inches in its extended state. It supports USB Type-C port and has curved edges with speaker grills at the bottom. Consumers can also experience full screen experience in OPPO X 2021 with both 16:9 and 4:3 content.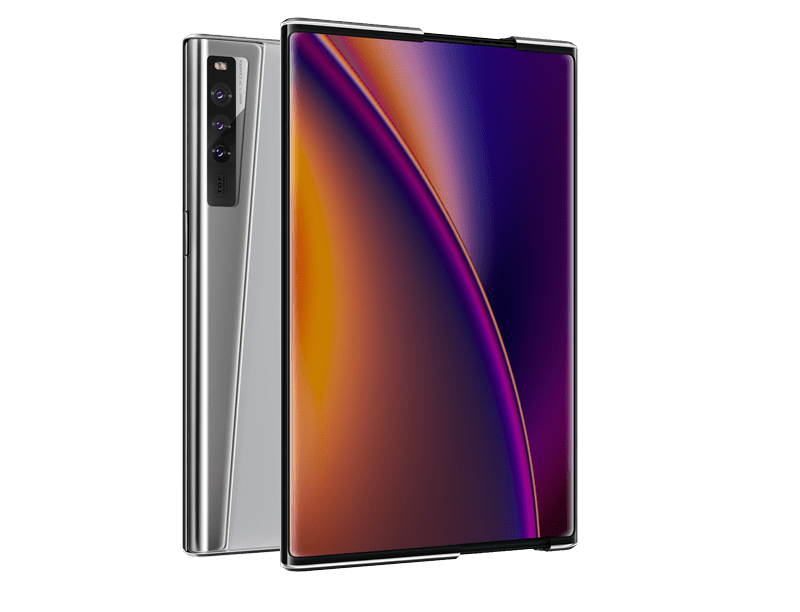 There are 122 patents that OPPO has filed around the OPPO X 2021, with 12 patents are related to its rollable mechanism only. It also has three proprietary technologies which includes the Roll Motor powertrain, 2-in-1 Plate, and self-developed warp track high-strength screen laminate. Flexible display and structural stacking bring natural interactive experience to users.
OPPO AR Glass 2021
It comes with a 'Birdbath' visual display bringing a wide range of visual improvements and enhances the immersive experience. A number of interactions, including interactions via smartphone, gesture-based interactions, and spatial localisation are supported by the sensors present in the AR Glass. The weight of this device is around 75% lighter than its predecessor. It also comes up with high accuracy in centimeters due to presence of diverse sensors, including stereo fisheye camera, one ToF sensor, and one RGB camera.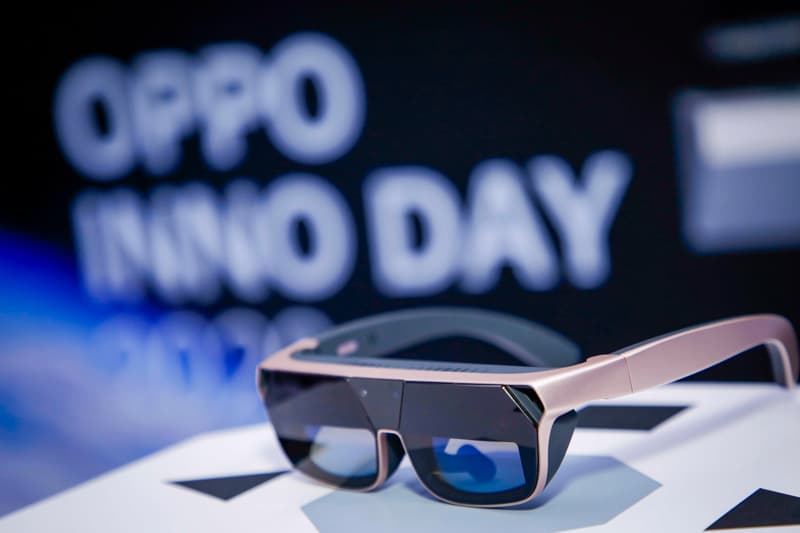 The OPPO AR Glass 2021 has a well-defined roadmap, with OPPO focused on building partnerships for enabling the content ecosystem.
CybeReal AR application
It is a real-time application which comes up with spatial calculation technology that enables high-precision localization and scene recognition.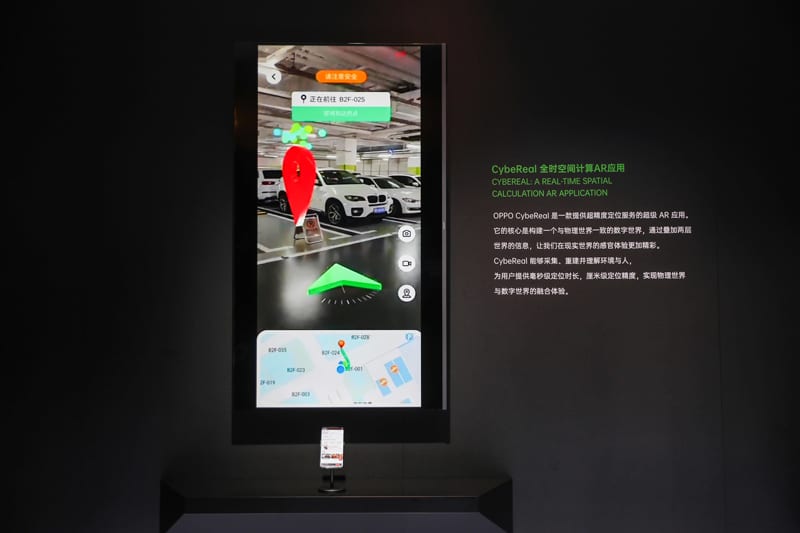 Accurately reconstructing the world to the centimetres, real-time high precision localisation, and OPPO Cloud are the three core OPPO technologies which is supported by this application.
In Closing
With its relentless focus on innovation, OPPO has looked at enabling smart living and elevating user experience. The new concept devices, demoed at the OPPO INNO Day, present a good peek into the future of connected living. It will be interesting to see how soon the new concept devices reach a commercial availability stage. More importantly, it will be great to see how OPPO's new development strategy matures from here on.