Businesses today increasingly depend upon IT to drive innovation and enable and accelerate competitive advantage. Over time new age technologies like virtualization and cloud computing has enabled businesses to deliver new services, enter new markets, get closer to and more engaged with customers, and make an increasingly mobile and demanding workforce more productive. The most successful organizations use these technologies as a catalyst to establish new systems and processes that give IT organizations the freedom to maximize operational metrics and business results.As a consequence, the enterprise data center has evolved dramatically in recent years. As the cost to operate data centers has increased, architectures have moved towards consolidation of servers and applications in order to better utilize assets. These factors have led to a trend of data center consolidation and resources on demand using these technologies.Datacenter optimization is a journeyFor many organizations, a highly virtualized datacenter realizes large scale benefits such as improved utilization, reduced floor space requirements, and reduced power costs. One can add highly agile and flexible services to that foundation with private and public cloud solutions. Virtualization is an all-embracing paradigm shift. Today, it has found a berth within all related areas of a typical datacenter…Servers, Applications, Networks, Storage, Data Security et al. All these and the rest can now function in a fully virtualized environment. Similarly, the scope of the proverbial Cloud extends from software to computing and from storage to security. And the possibilities of doing businesses on the desired scale but at a substantially lower total cost of ownership are a factual possibility.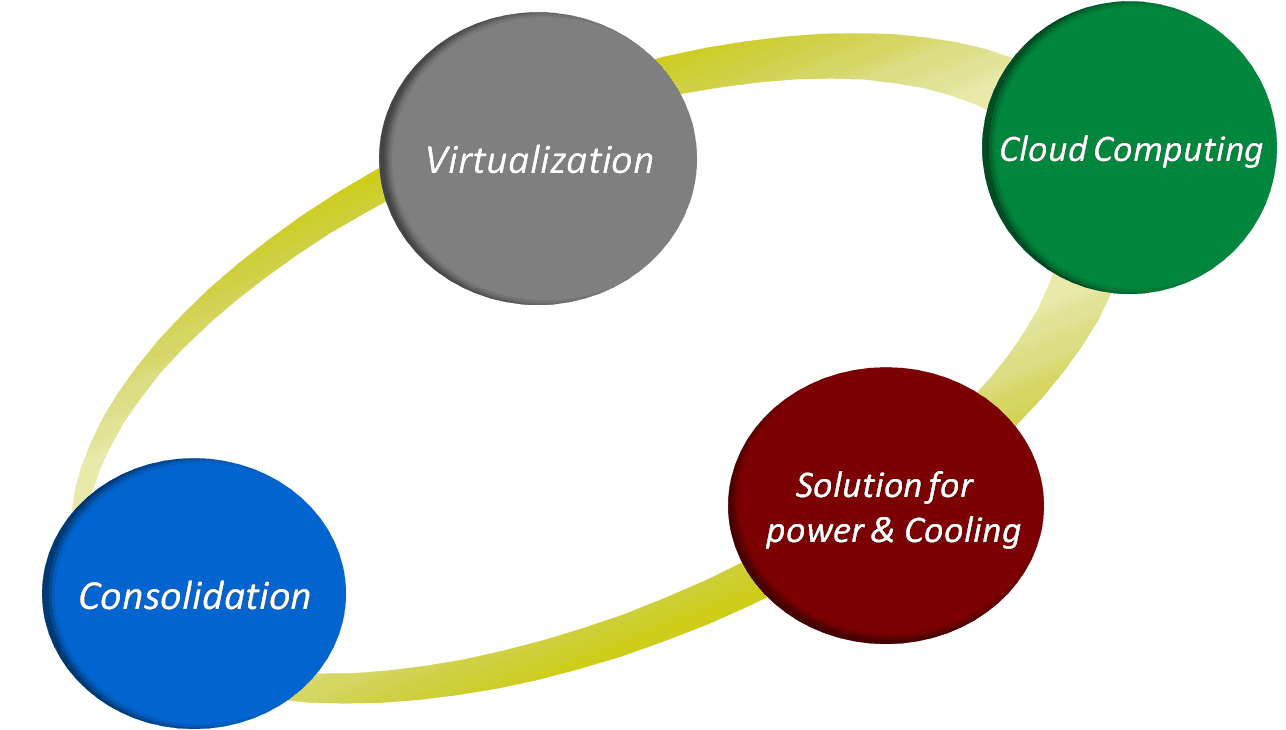 Hence, the business benefits of moving to a Next Generation Data Center (NGDC) and adopting technology solutions optimized around virtualized and cloud ready environments cannot be disputed.
Quite clearly, in this transition phase of moving from traditional data center to the NGDC mode, one of the most significant technology is virtualization. Although the most common use of virtualization is moving applications from dedicated servers onto more flexible and efficient virtual machines, interesting trends are developing around the integration of networking equipment with virtual environments and the moving of networking functions onto virtualized infrastructure.
A prime example of these trends is the application delivery controller (ADC), which provides availability, acceleration and security for enterprise applications and cloud services. In the traditional data center, it was common practice to deploy ADCs in front of dedicated servers. Today, however, dedicated servers are being replaced by virtualized servers; as a consequence, ADCs must be able to seamlessly perform their function within virtualized environments.
A must attend for CxOs, Head, VP, GM – Technology and other key technology decision makers from mid to large enterprises.