India's digital-first economy  has benefited from increasing smartphone penetration, declining data costs, and rising disposable incomes. Online food delivery platforms first introduced in India in 2014, have, in particular, seen a sharp uptake.
With several casualties in the past, including the likes of TinyOwl, Foodpanda, Spoonjoy, and even UberEats (now included in Zomato), the Indian food delivery market remains a tough nut to crack.  That said, venture capital and private equity funding into Indian food delivery and foodtech start-ups has been growing steadily since 2014, and there are no signs of a slowdown.
The pandemic outbreak severely affected restaurants and associated services. The CMR Alpha Brands study dived-deep into the online food delivery segment, and the dynamics therein.
For consumers, the compelling motivator to order food online during the pandemic was convenience, in the form of door step delivery with all safety precautions, and a good value for money proposition through discounts and deals. The demographic profile comprises of atleast 20% of the Indian population including students, paying guests and young professionals are depend upon Online Food Delivery. Males, who are salaried employees or students, of age bracket (26-35) years are more active in ordering food online.
Consumer preferences during the pandemic veered towards convenience and choice. So, unlike the pre-pandemic era, they looked at ordering their food from different restaurants/brands across different platforms depending upon factors such as the availability, safety, and the shortest delivery time.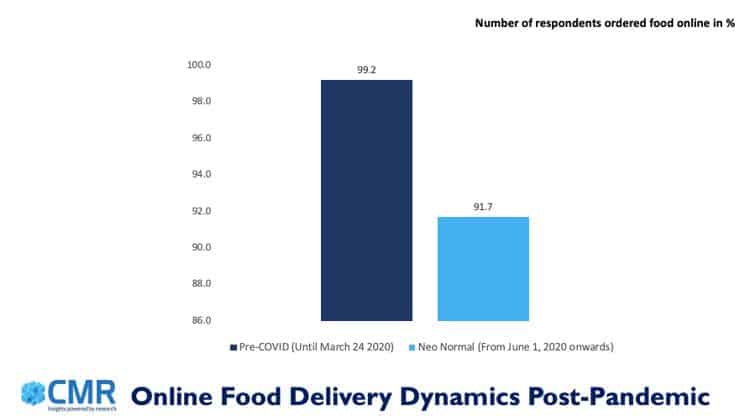 That said, Zomato (81%) emerged on top, on the basis of overall consumer satisfaction, followed by Swiggy (73%). Both Zomato and Swiggy have positive NPS score, which shows high advocacy by consumers.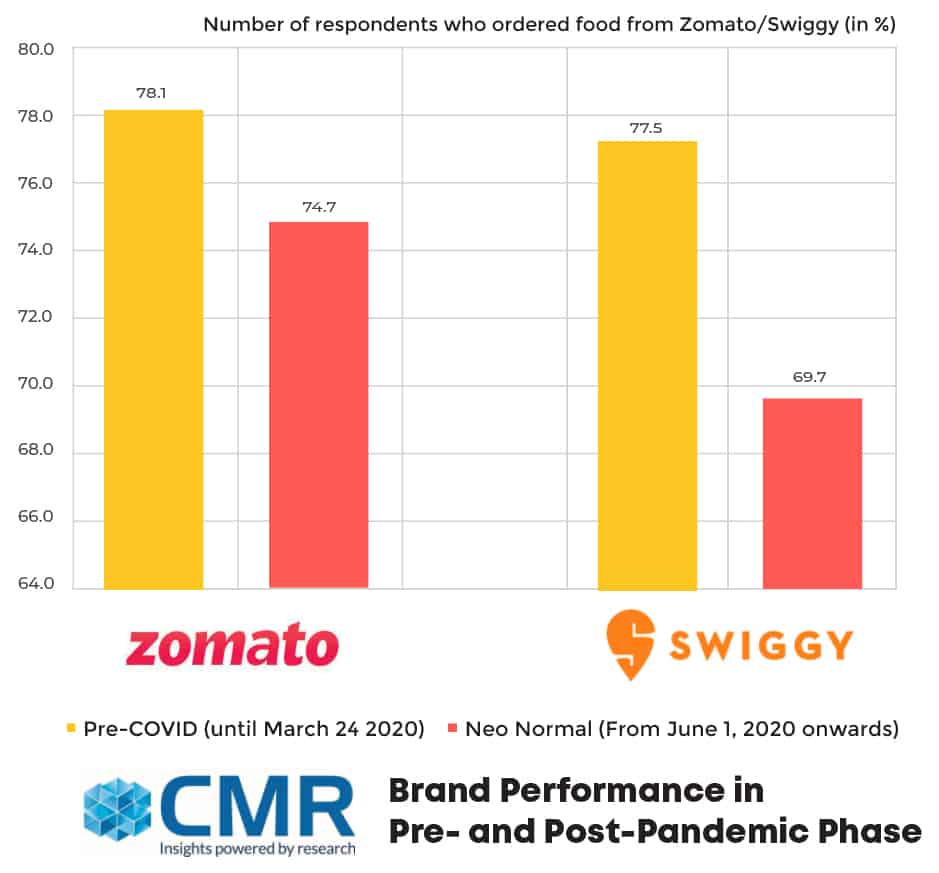 "The Alpha Brands 2021" is a new research done by CyberMedia Research (CMR). It is based on a comprehensive digital survey covering 2164 respondents across top seven cities of India, namely New Delhi, Mumbai, Kolkata, Chennai, Hyderabad, Bangalore and Ahmedabad. The Alpha Brands have been arrived at on the basis of their performance across four major components, including brand's users, key decision makers, NPS score, and the overall brand trust quotient. The brand quotient was arrived at, on the basis of consumer satisfaction and brand advocacy.
The study can be accessed online at https://cmrindia.com/shelf/alpha-brands-2021-most-trusted-brands-amidst-the-pandemic/