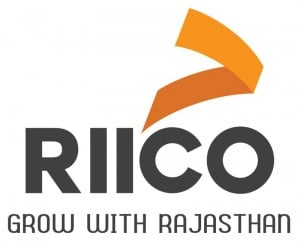 RIICO – Catalytic Role
RIICO has played a catalytic role in the industrial development of Rajasthan. Services provided by RIICO to investors and entrepreneurs include:
• Site selection and Acquisition of land
• Financial assistance to smalls medium and large scale projects
• Equity participation in large projects on merit
• Technical consultancy for project identification and technical tie up
• Escort services ,facilitation of government clearances
• Merchant banking and financial tie -ups
• Extending incentives and concessions according to the policy of State Government
RIICO – As a Financial Institution
RIICO provides a unique financial package to investors for small, medium and large industrial projects. All under a single roof. A range of financial services are provided by RIICO.
RIICO – As an Infrastructure Developer
RIICO has 27 regional offices all over Rajasthan which administer the development of land related infrastructure for industrialization.
RIICO has so far developed 323 Industrial Areas by acquiring about 70,000 acres of land. It is continuously acquiring and developing more land. Each industrial area is provided with power, street light, water supply, road linkages and also with basic social infrastructure.
More than Rs. 8,000 million have been spent on pooling infrastructure services in these Industrial Areas by RIICO.
Special Purpose Parks
RIICO has also embarked upon creation of special purpose Industrial Parks with excellent infrastructure facilities for particular type of industry.
The location for these industry-specific areas are carefully selected after assessing the availability of related resources such as raw material, labour etc.
About 32,500 units are in active production within the industrial areas developed by RIICO in Rajasthan.


About ELCINA Electronics Manufacturing Clusters
Government of India has created a focused policy for attracting investment, providing incentives, identifying land for manufacturing clusters etc. ELCINA took an early initiative to establish the first few Greenfield clusters in India under National Electronics Policy 2012. ELCINA believes that this policy will give a major boost to the manufacture of Electronic Products in India.
Cluster Advantages:
• Increased productivity of companies in the cluster
• Driving innovation in industry
• Cutting down the unproductive costs and reduction of overall costs through shared resources
• Offers critical mass for customisation of interventions
• Provides economies of scale in operation
• Better access to customers, technology, information
• Cheaper access to inputs, raw materials
• Ensures that environmental safety standards are maintained

Started in 2007, Mahindra World City, Jaipur is yet another marvel driving the mission of Mahindra World Cities of achieving balance between Life, Living and Livelihood.
Promoted in a PPP between the Mahindra Group and RIICO (a Govt. of Rajasthan undertaking), Mahindra World City, Jaipur is at par with the best business destinations in the world.
Spread across 3,000 acres with a 2,500-acre multi-product SEZ, the Mahindra City serves as a conduit between entire North India and ports of the Western coast.
Jaipur has attracted companies such as Genpact, Coca Cola, Ericsson, MICO, JCB, Infosys and NEI with its investment friendly climate and pro-business attitude. A renowned tourism destination, Jaipur offers a cosmopolitan lifestyle coupled with superior social infrastructure.
Highlights:
• Promoted by the Mahindra Group and the Rajasthan State Industrial and Investment Corporation (RIICO)
• Located on the Golden Quadrilateral, 18kms from the airport and 21kms from the railway station
• Offers multi-product SEZ with dedicated zones for IT / ITeS, Engineering and Related Industries, Handicrafts, Apparel, Gems and Jewellery, Warehousing and Logistics as well as a Domestic Tariff Area (DTA) for various industries