In today's global business environment, the BFSI sector has witnessed significant increase in the volume of frauds. And with ever growing importance of technology in this sector, a special mention of online fraud is necessary. The Indian financial services sector has witnessed exponential growth in the last decade, a growth that has not been without its pitfalls, as incidents of fraud have also been on the rise. Fraud results in significant losses to the public exchequer, thus adversely affecting service delivery. Financial fraud is big business, contributing to an estimated 20 billion USD in direct losses annually.
While the adoption of IT for banking services offers unprecedented convenience, cost-effectiveness and speed of delivery, it is riddled with several external threats and suffers from lack of coordination.
With the increase in banking transactions on mobile phones and the internet, financial frauds in the system have seen a significant rise. The most common types of frauds in the banking sector as of now includes identity thefts, internet banking related frauds such as hacking and online fraud, siphoning of funds by taking the customer's data amongst others.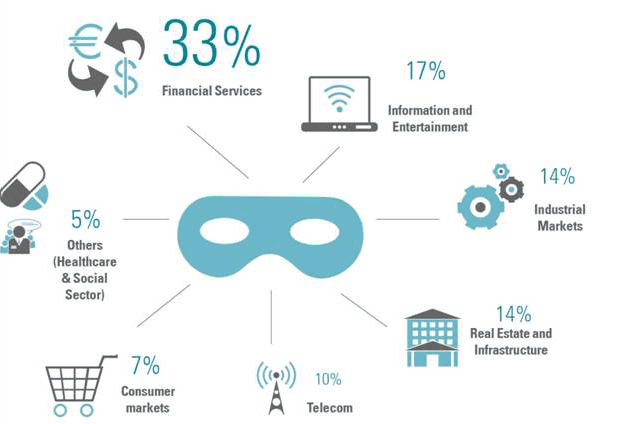 Financial Services Sector faces the maximum threat of online fraud
Clearly, as financial transactions become increasingly technology-driven, they seem to have become the weapon of choice when it comes to fraudsters. However, the new technologies adopted by financial institutions are making them increasingly vulnerable to various risks such as phishing, identity theft, card skimming, SMSishing, viruses and Trojans, spyware and adware, social engineering, website cloning and cyber stalking.
CMR feels while the banking sector has been amongst the first sectors in India to adopt technology for business expansion and ease, they are yet to fully leverage technology to the maximum extent as part of their fraud risk mitigation efforts.
The time has come for financial services organizations to pursue a more strategic approach to fraud management within. To overcome this challenge, they need strict and focused steps. There needs to be transparency at all levels in organizations to reduce frauds.
To provide a holistic outlook with good understanding of the current financial sector scenario, regulatory viewpoints, anti-fraud resources, tools, knowledge and best practices, CMR along with F5 Networks is hosting a roundtable, in an attempt to understand and establish sound business practices for reputation enhancement and growth, by equipping BFSI organizations against fraud.
This roundtable in an attempt to understand and establish sound business practices for reputation enhancement and growth, by equipping BFSI organizations against fraud