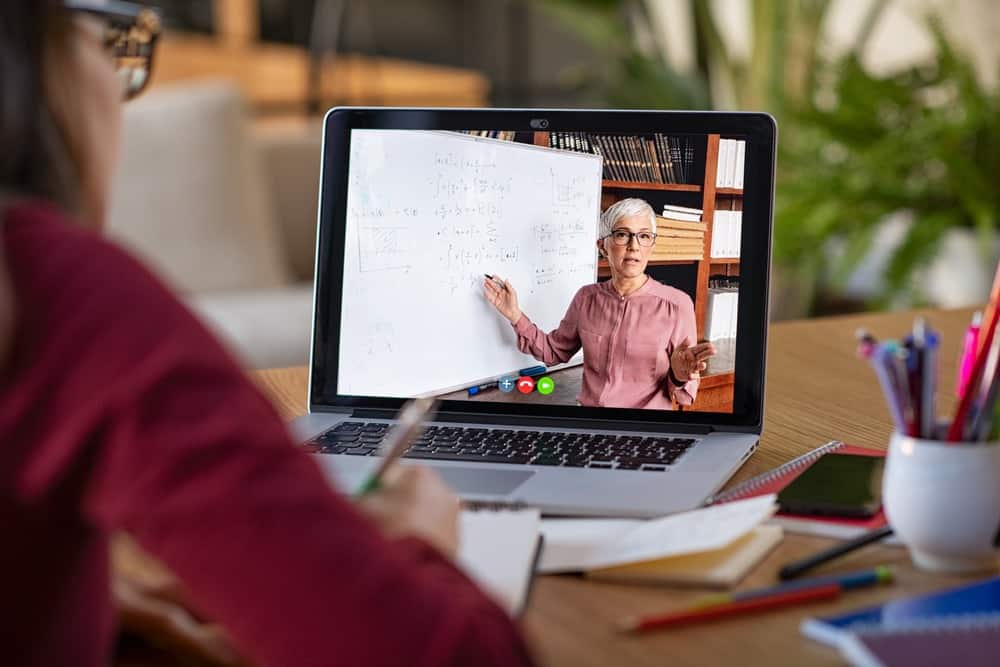 The current Covid crisis has completely jolted the education sector. Till date, irrespective of economic condition, this was one sector that was impacted the least. Post Covid, most schools, colleges, and education institutes have been closed, classes suspended, and examinations postponed. According to the World Bank, this shutting of schools may cost a loss of more than $400 billion to the country's earnings.
All this has caused immense loss to the education and learning for crores of students. As they've been out of school for so many months, they don't learn anything new and are even forgetting what they've already learnt. Millions have dropped out of the education system altogether, since many of them are underprivileged, and therefore don't have access to digital sources to continue their education. It's now time for the education sector in India to re-invent itself.
Time to Adjust to the New Normal
While the situation is grim, this is the new normal, and therefore an opportunity for the education sector to re-invent itself. While many schools have already initiated the use of technology for imparting online education, it's not a long-term solution. It is just a stop-gap arrangement meant to maintain continuity in the teaching process.
It's therefore time to evolve new teaching methodologies, bring in more innovation, and enhance the technology infrastructure to take learning and education to the next level. This poses many challenges. Given the country's diversity in socio-economic status, digital infrastructure, unemployement, etc. shifting everyone to an online education infrastructure would be a huge challenge.
The Govt. of India's Initiatives to Boost Education Sector
To mitigate the impact of Covid, the Govt. of India, Department of School Education and Literacy has allocated INR 818.17 Crores to promote online learning through digital initiatives, INR 267.86 Cr for online teacher training to ensure their continuous professional development. The govt. has taken several initiatives to promote online education even in the pre-Covid times, but it's only now that their use has gone up significantly. Initiatives like Diksha (Digital Infrastructure for Knowledge Sharing), e-Pathshala, TV based education for students, Swayam, are providing a lot of resources like textbooks, supplementary books, events, and other interactive content freely for students. There's ample content available for teachers as well, which includes teaching instructions, textbooks, and even periodicals and journals.
This however, is not enough to bring the education sector back on track. Here are a few trends that will shape the education sector in the months to come:
Most Kids Unlikely to Re-join Schools Should They Re-Open: The education boards across the country are constantly in touch with the affiliated schools discussing future steps to continue the education of kids. The key question they're asking all schools to check with the parents is whether they would allow their kids to re-join school if it's re-opened. In most cases, the response is negative, as nobody wants to take such a big risk with their kids, which is understandable.
Increasing Preference for Local Education: With so many travel restrictions, most parents are apprehensive about sending their kids to distant cities to study. As there's no downward trajectory for Covid cases, parents are apprehensive about sending their kids to distant schools even if the travel ban has been lifted. Not only that, but they're even apprehensive about sending their kids to study abroad. This is an opportunity for national institutes to leverage the bright talent that usually opts to study in foreign universities.
Schools Must Evolve Their Teaching Methods: Given that the classic classroom teaching is no longer happening, it's forcing schools to evolve their teaching methodology. While they're trying to pursue digital learning, it's not a long-term solution. One possibility is to open schools in multiple shifts, so that there are lesser number of students per class. While it will improve social distancing and reduce the students to teacher ratio, it will put immense pressure on the teaching and administrative staff. Schools can't really increase their school fees either to hire more staff. One possibility could be to have a certain percentage of students attend school physically while the remaining attend live online lectures. Students could alternate between going to school and attending classes digitally. For this, they would have to enhance their digital infrastructure so that the classroom lectures could be streamed live.
Technology Innovation to Enhance Education: Besides schools evolving their teaching methodologies, there's an opportunity for technology players to improve their offerings for enhancing kids' education. As kids are no longer going to physical classes, teachers can't really show them anything while teaching. It's an opportunity for AR/VR players for instance, to enhance their offerings and make them more compelling for the education sector to adopt. Schools could reduce the books load on students by giving everything online. Mobile developers and education content players could leverage the opportunity to not only digitize most of the content, but also make it interactive so that the need to do things on pen and paper is reduced.
Internet Infrastructure Must Improve: In order for new technologies like AR/VR to work remotely, students will need access to faster Internet speeds and more compute power. Therefore, this is an opportunity for ISPs to enhance the quality and speed of their connections.
Opportunity for Device Players: This is also an opportunity for device players to bring out more innovative yet affordable products, be it laptops, tablets, smartphones, or even PCs.
Get Ready for the New Generation: From Millennials to Gen Z to now Gen Alpha, or the current kids going to school. This is a segment who's witnessing the maximum change, and will be the fastest to adopt digital technologies.
Time to Re-Skill and Up-Skill: This is an opportunity not only for schools, but online course vendors who offer professional certifications. Many companies encourage and even fund professional certification courses for their employees. Till now, the debate was always between conducting the training or certification in-house with trainers or allow employees to join online courses. The current crisis has left them with only the online option. This is an opportunity for all the e-learning and digital courseware platforms to leverage.
The current crisis provides tremendous opportunities for the education sector to re-invent itself. It's also an opportunity for the eco-system to evolve and leverage the neo normal.