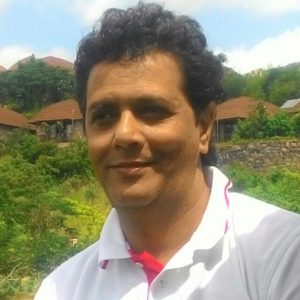 Hemant Pachegaonkar heads the Comptech Computer Centre in Baroda. In the past 15 years since he started off his IT journey, Pachegaonkar has witnessed ups and downs in the IT business in India.
According to Pachegaonkar, the IT business comes with a baggage of challenges, but notwithstanding them, the company today is high-spirited and has huge expansion plans for the near future..
A chit-chat with Hemant Pachegaonkar, Proprietor, Comptech Computer Centre.
Tell us something about your journey…
I started my business in 1995. It all started with my computer coaching classes and after 3-4 years in that field, I ventured into the business of SI based, simple system integrator. Gradually, my volume increased day by day, I still remember the first project was from Asus, and then I became a partner for AMD.
Product Portfolio…
In this journey, I bought processors, motherboards, RAM, and hard disc, all other IT products…
How the market has evolved over the past few years?
Overall, the PC market slowly picked up in 2001-2006. It gained momentum till 2012, but after 2013 there were many ups and downs in the business.
What are some of the parameters which you look forward to before partnering with any vendor and to continue the same partnership?
First of all, we check who else is a partner or am I the solo partner for a particular brand. If there's one more partner, then we have to be conscious about the pricing front as a price war could be imminent. Secondly, we also check the national distributor (ND) of that brand and targets of our client. All these help in understanding the nerve of the brands and to proceed.
What are the key focus areas for 2017?
I think IT business in 2017 will continue as usual. Although, chances of a sudden boom is bleak, having said that there are hardly any chances to see India market going down.
I believe branded systems would be more in 2017, while cheaper assembled systems would be other focus areas.
How much growth are you targeting for 2017? Which would be the growth drivers?
As far as our business is concerned, we should be hitting 10% to 15% every year. The expansion in our product line will be a key growth driver for us.
Are there any plans to expand your product portfolio? How?
While the plan is to be in IT business only, but we are gradually getting diversified to mobile accessories now and already we have started import business of mobile accessories. We believe these days, mobile accessory business will go up because we know how many people are using mobiles in India and how much more mobiles can be used after six months so accessories will be a fair business.
What type of challenges are you facing currently?
Today, we all in India are facing troubles because of payment schedules, payment cycle. In a typical IT business, the credit period is between 30-45 days, but it hardly matters these days and recovering monies is becoming a real challenge.
Tell us something about your expansion plans…
We are constantly increasing our products portfolio day by day. Besides, importing mobiles accessories, we are selling more products and expanding our product line. We are dealing with ASUS, Lenovo and have also added Samsung printers, Canon printers and HP printers to our kitty.
Do you have tie-ups with e-commerce players for selling your products online? How do you see the gradual shift from offline to online space?
No tie-ups are on the cards right now, but may be in the near future. Earlier, there were too many challenges because of the online platform, but I think challenges are getting reduced gradually. The prices in online and offline used to vary earlier by over 1-2%, but these days there's hardly any change.
Where do you see yourself five years down the line?
I am doing distribution business in Baroda city today for the past 15 years and do not know my ranking in the city, but after five years, I may be doing some other business if today I am doing INR 18 crore of business in Baroda per year, it may reach up to INR 25 crore. At the same time, we are also getting interested in something else like mobile accessories.
Every year, I am getting 10%-30% rise in my IT business, this year also I will hit 12% -15% rise (2016-2017). If the margin will be the same then I will have to increase my turnover. You have no other way, if margin is low then you cannot survive in IT business.