Sumit Sadana is Executive Vice President and Chief Business Officer at Micron Technology. He is responsible for all business units in the company, which include the marketing and business operations teams that align product road maps with customer requirements.
In a freewheeling conversation with Shipra Sinha, Analyst-IIG, on the sidelines of Micron Insight 2019 at San Francisco, Sumit spoke on the latest technology trends, Micron's road map ahead, India, among other things.
What do you make of the latest tech trends and how they will impact the industry you operate in?
Sumit: So, you know we have a pretty big IT industry out there. And so, if you look at Micron, we play across all the major segments of the market. So, in data centres that trend towards cloud computing growth continues,we have business with all of the large cloud computing customers, and they continue to grow at a very impressive rate. And, obviously, their growth is coming in part from having on-prem type of traditional enterprise workloads moving to the cloud as well as the cloud companies are coming out with a lot of innovation, on the training side of AI machine learning.So, if you see what Alexa is able to do or what Siri is able to do there's a lot of investments needed in the infrastructure to be able to do that and that's driving a lot of growth in servers and storage and memory for sure.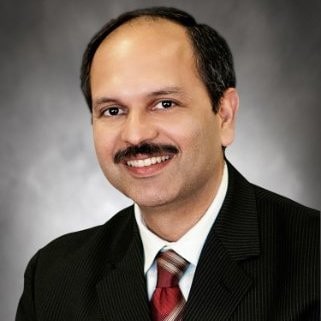 When you look at things like mobile, we are on the cusp of 5G. And so, the handsets that consumers have been buying have been getting upgraded less and less frequently over the last several years and so the average age of a smartphone is now the highest it has ever been in history.so, when you combine that fact, with the fact that you know you have 5G coming up it's going to kick start in our minds a multi-year upgrade cycle where unit volumes of handsets will increase. Because a lot of people will start to upgrade compared to that lengthening of that cycle start to shrink as more people upgrade and the average capacities of again DRAM and flash are going up pretty significantly in order to accommodate the fastest speeds of downloads. And so, it's a very positive setup from a demand perspective for the next several years.
So, of course, compute and mobile form the bulk of the market for both DRAM and NAND but if you look at some of the other segments, lot of excitement around automotive, because even though the number of automobile units sold is not growing that much as you know pretty flatish, and in some regions you're seeing some declines minor declines. The average content in cars again for electronics broadly and for memory and storage specifically are growing pretty rapidly. And that is because these cars have to just become smarter, they have to go from level one to level two level two level three etc level five is full autonomous driving and it will take time for that to happen. But, even for cars to go from level one to level two to level three. you know it's a pretty significant increase in the electronics content and you know today only 25 to $30 per car in terms of memory and storage, both DRAM and NAND taken together in terms of per unit automobiles. That's the total content and so it has significant room to grow from there as a lot more safety features arrived and a lot of things are done so that's on the automobile side.
Then on the industrial IoT side again, lot of opportunity to do things differently, especially when you think about how you can use artificial intelligence and machine learning type of capabilities to improve things whether its cost improve efficiency improve yields you know in manufacturing environments, because of the large base of manufacturing this tremendous benefit to be using data to make things smarter and with that trend again there is, you know, more electronics more memory and storage being used in industrial IoT as well so we think that there are some strong secular growth trends that are powering some of these businesses. And these segments in the market, these long-term trends and you know memory and storage are foundational aspect of a lot of these so we're very excited.
Where is Micron right now in its journey and how do you see 2020 in terms of revenue?
Sumit: You know we don't make long term forecasts or even annual level forecasts outside of things like CapEx, and we have mentioned that our CapEx in 2020 will be lower than in 2019 by a pretty material amount, and part of that is an industry wide trend to reduce CapEx because the industry had been in the level of oversupply over the last several quarters. And you are seeing that as you know Micron and other companies are cutting CapEx obviously it is setting up the stage for a situation where growing demand ultimately ends up creating a tighter market environment as 2020 moves along. And so, you know, I think if you look at the second half of calendar year 20, you know we are pretty optimistic that you know the market environment will improve quite significantly, and the demand trends continue to be very robust.So long as the macroeconomic environment continues to hang in there you know we should end up with a pretty good environment for semiconductors broadly and for memory and storage in particular, especially as 2020 rolls on.
What is Micron's product and technology road map?
Sumit: So we are entering some new markets. For example, the Portable SSD is one. We are coming out with low cost, and more efficient products on the enterprise SATA side, which takes our products to the next generation and we are the first company in the industry to come out with 96 layer, and SSD for the SATA market and the enterprise.And so that's exciting for us, we are addressing a whole new segment of the market that we have not addressed in the past with our 7300 series of NVMe based SSDs and that's going to be an important driver for us in the year ahead and that product will be available starting in December, so we are you know looking forward to that launch.
We are also very excited about the announcement on the 3d cross point X100 device, which is a fascinating demonstration of the technology capability in the company. And it will take time for us to create volume shipments out of that. Right now, we're only announcing initial sampling to very select customers but over time, we will announce volume shipments of the storage product, and then we will get to volume shipments.We will announce over time, the memory product and then we get to volume shipments of the memory product and that's where that whole 3d cross point product line, will really be an important driver over the next few years.
What has Micron planned to address this ever-growing data storage need?
Sumit: Certainly for individual consumers, managing all of this data is not easy and there are different devices that have different data out there and so we don't have anything planned around the core management of the data itself, partly because we feel like the market is pretty well served by some of the existing cloud companies who offer consumers different options to streamline the usage of data. So, for example, you have Microsoft One Drive and you have Google's unlimited abilities to store photos in their cloud and you have different companies offering that you have Apple offering its cloud capability so there's a lot of different options that consumers can use.
What we're focused on is providing them convenience so for example when we talk about our newly Portable SSD announcement and we spoke about its convenience for them to do what they want to do with their data so they want to curate some portion of their data and take it with them, they're able to do that,if they want to download things from their laptops or the cameras or iPads into this device they can do those sort of things so it's got very broad compatibility across a whole set of different devices both Android and iOS and so we think that this is just making things easier for the consumers to do what they want to do is where we come in and then certainly the overall management of the data using cloud based capabilities and home based NAS devices things that consumers can look at and we provide a lot of those devices we provide the underlying technology to some of those devices.Even when you store data in the cloud,you're storing it on using Micron's DRAM and Micron's SSDs. So,we are on both ends in the home, as well as in the cloud. So,our products are helping out in that fashion.
You recently opened a development centre in Hyderabad. How big is it and how do you look at the skill availability in India?
Sumit: It is a few hundred people now,we intend to grow it to 2000 people over the next few years and we have plans that beyond that it'll keep growing rapidly. So, we are looking at 2000 as a medium-term goal.
It's a fabulous opportunity for us to leverage the talent that is there in India, so we have a smaller Centre in Bangalore and we have much larger one in Hyderabad and we are very excited to be ramping up that centre in terms of hiring people,we are hiring talented people from a lot of other semiconductor companies, and we are hiring a lot of people fresh out of college. So, we became the company with the highest number of offers given out to students graduating from IIT Chennai and IIT Mumbai so there was no company with more offers to the students that Micron in both of those campuses and we are going to now, grow from those two campuses to five campuses, next year of IITs and so we are attracting really top-notch talent. There's a lot of positive energy and enthusiasm and the teams and I went there and met the teams and spoke to them. And we are doing cutting edge work there I mean we are doing some of the when you speak about 3d cross point which is our most complex and sophisticated product we've ever done in our company's history,a lot of that is being developed in India. Right, so we are actually putting some of our most important projects being leveraged out of the talent that we have in and India is being leveraged to work on some of our most challenging tasks and most challenging projects.
What kind of demand you expect from the India data centre market in general?
Sumit: I think the Indian market is relatively small at this point compared to other countries but it is growing rapidly because it is still very early in its adoption of IT infrastructure automation,things of that nature. I think there is tremendous opportunity in India to leverage IT in a way that things can be made more efficient, they can be made easier to use. If you see what has been done with all of the reservation system that the Indian railways, for example how you have all of these individual identity management Aadhaar and all of these different approaches that have been used, the more and more things go on to electronic records the more they get leveraged through automation. It also reduces the risks of corruption and middle men trying to syphon things away in a cash-based economy. Right, so I think that is that a lot of opportunities on the government sector side for sure.
Lot of opportunities on the private sector side because private companies are focused on efficiency they're focused on growth, they are focused on allocating resources in the best possible fashion and I think hardware and software can be leveraged very effectively to become,really catch up with, and then surpass some of their international competitors. And if you look at some of the forward leaning and forward-thinking companies, and you look at what Jio is doing for example on the cellular side and how they manage their company with a lot of real time analytics. It is very impressive to see some of the advancements that some companies have made and how they are showing the way for the rest of the country to adopt those type of thinking and that kind of mindset. And with that, I think the growth in India and its embrace of new technologies is going to accelerate over time. And that is something that attracts us there, you know it's still relatively small market but it is going to continue growing at a much faster pace than a lot of other markets.
What exactly is Volo copter ? How does Micron relate to this ?
Sumit: Volo copter is a very fascinating company. They are the first company in the world to have a multi copter,which means basically this drone like device that has multiple rotors. It's called a multi copter so it's the first company in the world to have a multi copter take flight in 2011. It's the first company in the world to be granted licence to start flights over a mega city in Singapore. Singapore and Dubai, the first two cities where they're going to be targeting flights and their goal is very quickly to get to a point where you can make flights which are like about 25 miles 20 miles initially and then going to 30 miles eventually that can be made at a tiny fraction of the time and for the same price as a taxi.
It's actually right now a two-seater copter, there is going to be just one passenger and one person is going to be piloting this. And over time, it's going to become fully autonomous, no one needing to fly, because a lot of the technology to fly autonomously already exists today, and its far less complex task than doing autonomous driving because in autonomous driving there are lots of different unpredictable things that can happen.So, we are working with them via the Micron Deep Learning Accelerator (DLA) platform that we will be using to enable them to figure out efficient ways in which their autonomous flying algorithms can be optimised.
What is the current road map for India?
Sumit: We have sales activities that we have kicked off in India. Historically, we did not have much of a big presence in India, so this is going to be a change for us in terms of driving sales activities therefor our products both on the consumer as well as the enterprise side. And we also have these two development centres where we are going to be doing a lot of work and we look forward to the progress that the country's making on the made in India side as well because as more manufacturing moves to India,it's going to be good for the economy,good for the people and certainly good for the whole technology ecosystem.
We actually are going to be selling our entire portfolio of products in in India, so we have for example, products that we sell in the IoT market. So, we are going to be selling those we have engagements underway to see what kind of products, mobile companies in India are looking for, we have engagements with server DRAM companies that sell to some of the large corporations in India, so we are engaged on that front. We are looking at SSD products in the channel as well as in enterprise. So, we have a very broad set of engagements in India across all segments of the market and across our whole portfolio.
We have this entity called Micron Foundation, and this has made very recently an award to Akshaya Patra for $100,000, and this is going to be used to feed thousands of children.We have actually a very good partnership, both in the US, as well as in India with Akshaya Patra.