On Day 2 of the India Mobile Congress (IMC) 2018, Qualcomm invited Prabhu Ram, Head-Industry Intelligence Group, CMR, for an interaction with Durga Prasad Malladi, Senior Vice President of Engineering for Qualcomm. Specifically, Malladi oversees the 5G and 4G cellular projects in Qualcomm Research, work that spans everything from millimeter-wave backhaul to shared spectrum access to IoT operations and Cellular Vehicular Communications (C-V2X). Durga, spoke in detail, with about the impending 5G future, its contours, use cases and the road to realizing 5G.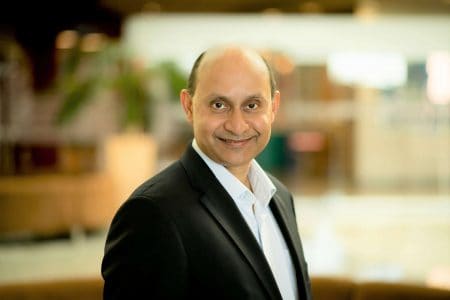 The interaction with Durga Prasad Malladi gave an impressive ring-side view of the transformative power of 5G, and the advances made thus far. For me, it is incredible to see that we are so close to witnessing 5G in early 2019. 5G is not just about smartphones, but rather tablets, PCs, autonomous transportation, and even Industrial IoT, include large manufacturing. 
Qualcomm is creating 5G as a system that enables enhanced mobile broadband, mission critical and IoT services in a forward compatible manner.  To make 5G a reality within the 2019 timeframe, there were three some mission-critical prerequisites for Qualcomm to get it right. The first of this was to get 5G specifications completed on time. Towards this end, Qualcomm worked with its partners and ecosystem. The second step was to prepare for commercial deployment of 5G in 2019. Qualcomm is currently working on actual devices and equipments and undertaking pre-commercial and commercial trials. Qualcomm is working with a range of carrier equipment manufacturers, including Ericsson, Nokia, ZTE and others, with equipment based on 5G NR specifications.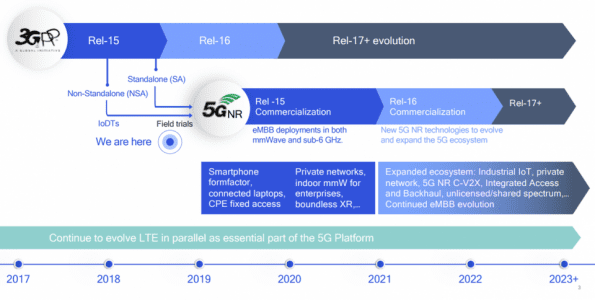 The first wave of 5G adoption would, begin as early as 2Q 2019, across North America, South Korea, Europe and China. Qualcomm is working with stakeholders in India to make 5G happen, and roll-out would clearly depend on spectrum allocations. When the spectrum gets allocated, and operators are ready to launch, the 5G ecosystem powered by Qualcomm will be ready for a smooth transition.
In terms of 5G partnerships, Qualcomm is working with 19 carriers, and over 20 device OEMs to make the first wave of 5G flagship smartphones available from 2019 onwards. Qualcomm showcased a prototype of 4G and 5G capable smartphone that can work on the spectrum in the 3.5GHz range. As 5G rolls out, the adoption of next-generation technology based smartphones would see adoption quickly.
Beyond the initial wave of 5G broadband and 5G devices, the second phase of 5G from 2020 onwards would see new use cases and applications emerge in manufacturing and industrial IoT. For instance, Qualcomm aims to enable large manufacturing plants to go wireless, providing added flexibility to manufacturers.
Beyond smartphones, all device form factors that consume a large volume of data would benefit from 5G. In a 5G environment, always-connected laptops would start seeing traction, with various device manufacturers introducing them, and powered by Qualcomm. Or, consider, connected vehicles, that could connect and talk to each other at the same time, alerting drivers, and contributing to the creation of a safe environment for all.
In conclusion, 2019 will be an incredible year for 5G, and I am very much excited to be part of it. For Qualcomm, the year will see many commercial 5G deployments, and 5G-enabled smartphones.  From this initial wave of 5G, there will be many new iterations and features, arising from the learnings of the initial deployments, that in turn, will set the course for second-generation of 5G devices, and in essence, for 5G's first decade.