The rapid incursion of new technologies has thrown open new set of challenges to the present day IT teams, increasing their responsibilities towards delivery and support. Business leaders are expecting IT Teams to come out with innovative ideas and outline a vision on how emerging technologies can shape up their organizations.The year 2016 is going to be a huge challenge for the software testing fraternity due to emergence of new technologies.One of the top priorities of businesses across industries particularly in India would be Cost Optimization – delivered through processes and technology. Additional priorities would include supporting organic growth, build new products and platforms and upgrade their existing systems. Quality and reliability will have more than ever attention, resulting in reduction of software application errors, improving security and application performance. These testing trends would also have a significant impact on the discipline of quality assurance and software testing in 2016.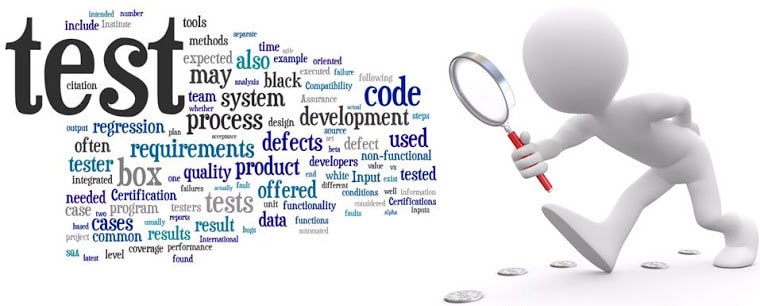 In consonance to the rising importance of Software Testing, budgets also will be on the rise. CMR expects that most of the organizations will allocate more than 25% of their IT budget towards quality assurance and software testing domains.
2015 saw testing budget allocated for new software development initiatives were slowly overtaking budgets that are usually allocated for software maintenance projects, which is a positive sign. Consumer products, retail, financial services and transportation sector are swiftly advancing towards new IT development initiatives. IT trends such as big data analytics, cloud, mobility and virtualization will continue to grow, although these are considered as fairly expensive technologies to develop and maintain.
It is a acknowledged fact that the increasing usage of social media, mobile, analytics and cloud technologies also referred together as SMAC improves operational efficiencies and strengthens relationships with customers and end-users. There is a significant demand from customers, employees and end-users for responsive, anywhere accessible software applications that improve the areas of communication, business and entertainment.
In particular, the mobile application testing trend is going to have a major impact on QA and software testing industry. There has been is a steep rise in organizations that are practicing mobile application testing. Functionality testing, security testing and performance testing are the primary focus areas for organizations that are involved in mobile application testing, which are followed by usability testing, regression testing and compatibility testing.
Considering the above software testing trends, statistics and projections, we can confidently predict a bright future for quality assurance and software testing domain, especially in the areas of automation testing, performance testing and security testing. Software testers need to be prepared and be ready to grab the emerging opportunities.