[hide]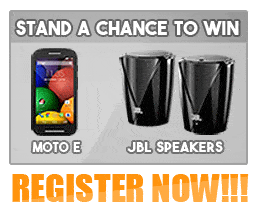 [/hide]
The global manufacturing sector has undergone a tumultuous decade: large developing economies leaped into the first tier of manufacturing nations. Manufacturing sector has changed—bringing both opportunities and challenges—and neither business leaders nor policy makers can rely on old responses in the new manufacturing environment.
Manufacturing's role is changing. The sector is evolving in ways that make the traditional view—that manufacturing and services are completely separate and fundamentally different sectors—outdated. Service inputs (everything from logistics to advertising) make up an increasing amount of manufacturing activity.
Manufacturing is not monolithic. No two manufacturing industries are exactly alike; some are more labor- or more knowledge-intensive. Some rely heavily on transportation, while for others, proximity to customers is the critical issue.
Manufacturing is entering a dynamic new phase. In years to come, a new global consuming class will have emerged, and the majority of consumption will take place in developing economies. This will create rich new market opportunities. These opportunities will lead to interesting times ahead.
Manufacturers need new approaches and capabilities. Companies must develop a highly detailed understanding of specific emerging markets, as well as the needs of
their existing customers. They will also require agile approaches to the development of strategy—using scenario planning rather than point forecasts, for example. And they will have to make big bets on long-range opportunities, such as tapping new markets in developing economies or switching to new materials, but must do so in ways that minimize risk. A critical challenge for manufacturers will be to approach footprint decisions in a more nuanced way. The result could very well be a new kind of global manufacturing company—a networked enterprise that uses "big data" and analytics to respond quickly and decisively to changing conditions and can also pursue long-term opportunities.
Made In India
Indian economy has made significant progress over the last few years. The country is the world's third largest economy in terms of the purchasing power parity (PPP) and has investments amounting to nearly a trillion dollars lined up in partnership with the private sector in the coming years. Manufacturing, as an industry segment, is a crucial cog in the wheel of progress and has largely insulated the Indian economy from a future global turmoil; thanks to its innovation-driven orientation. The Government has also ensured a suitable manufacturing eco-system for domestic and international majors by strengthening the sector in every possible way. India's manufacturing sector is poised for immense growth in future owing to its eminent talent pool in science, technology and research.
A must attend webinar for CIOs, Head-IT and other Business \ Technology Decision makers from emerging manufacturing organizations.