At a time when global manufacturing supply chains are getting disrupted on account of the US-China Trade War, and companies are scouting newer markets to escape higher tariffs, India has been making a steady pitch to attract more investments into electronics manufacturing. Amongst manufacturers, there has been an emerging focus on a 'China + 1' strategy. So, what does Make in India mean on the ground? How are the new slew of manufacturing plants in India changing the Indian landscape? How are they contributing to employment generation?
As the second largest smartphone market in the world, India represents the future, with a vibrant youth population. For instance, the market dynamics, as reported by CMR for Q2 2019, point out that the smartphone market in India grew in double digits, making it one of the fastest-growing smartphone markets in the world.
The market in India remains hyper-competitive, with increasing consolidation amongst the top five smartphone players, and aggressive new launches, and both online and offline market focus getting more attention.
At the core of the hyper-competitive smartphone market, are the aspirational Indian consumers, some with more disposable incomes than before. Today's consumers seek more, and demand more value from their smartphones, whether it be in terms of expanding camera capabilities to record life's key moments, or more longer-lasting battery juice, to ensure the phone does not give away at critical moments.
This is where smartphone brands are stepping upto the challenge, with a Make in India for India as well as the world. More than before, smartphone companies are looking at increased local value addition and India-centric research and development (R&D) to cater to consumer aspirations, and churn India-first mobile innovations, with swifter time to market.
Today, India is home to 268 mobile and accessories factories with Government's flagship initiatives, such as 'Make In India' campaign and a phased plan featuring stiff duties on imported devices and parts, contributing to India's emergence as the world's second-biggest mobile phone maker.
One of the key hubs of Make in India is close to New Delhi, at Noida, home to large smartphone manufacturing plants that are world-class and maintain global standards in smartphone production.
 Recently, the analyst team at CMR got an opportunity to visit OPPO's new factory at Greater Noida, spread across 110 acres and see how smartphones are assembled, checked for quality, and finally come out as the complete packaged devices, that we get to see in stores and online. More importantly, we got to see Make in India in action.
The OPPO manufacturing facility in Greater Noida (UP) is state-of-the-art, and produces 4 million smartphones every month. Some of the major component players for OPPO manufacture locally, and while some get imported from China.
Both machine as well as human eye inspections are deployed to ensure high quality and precision in each motherboard or small plates, before being sent to the assembly line.
The SMT facility uses world-class equipment from leading global manufacturers,  ensuring a high quality standard with numerous quality checks at each stage of the process.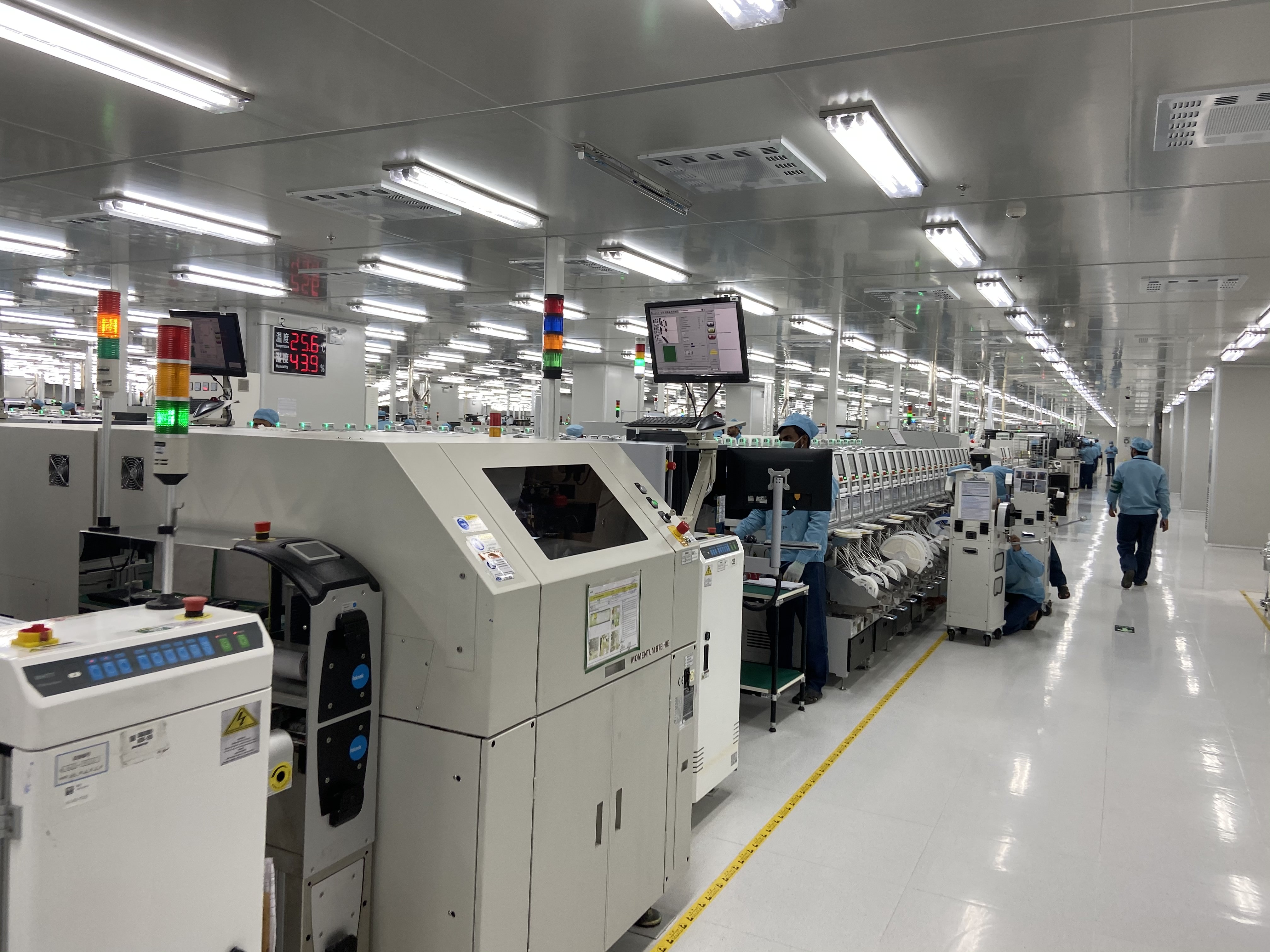 At the assembly line, the motherboards from SMT get into a fuller shape, with key components installed via machine, or by humans to make the OPPO device, including camera, ear piece, battery, among others.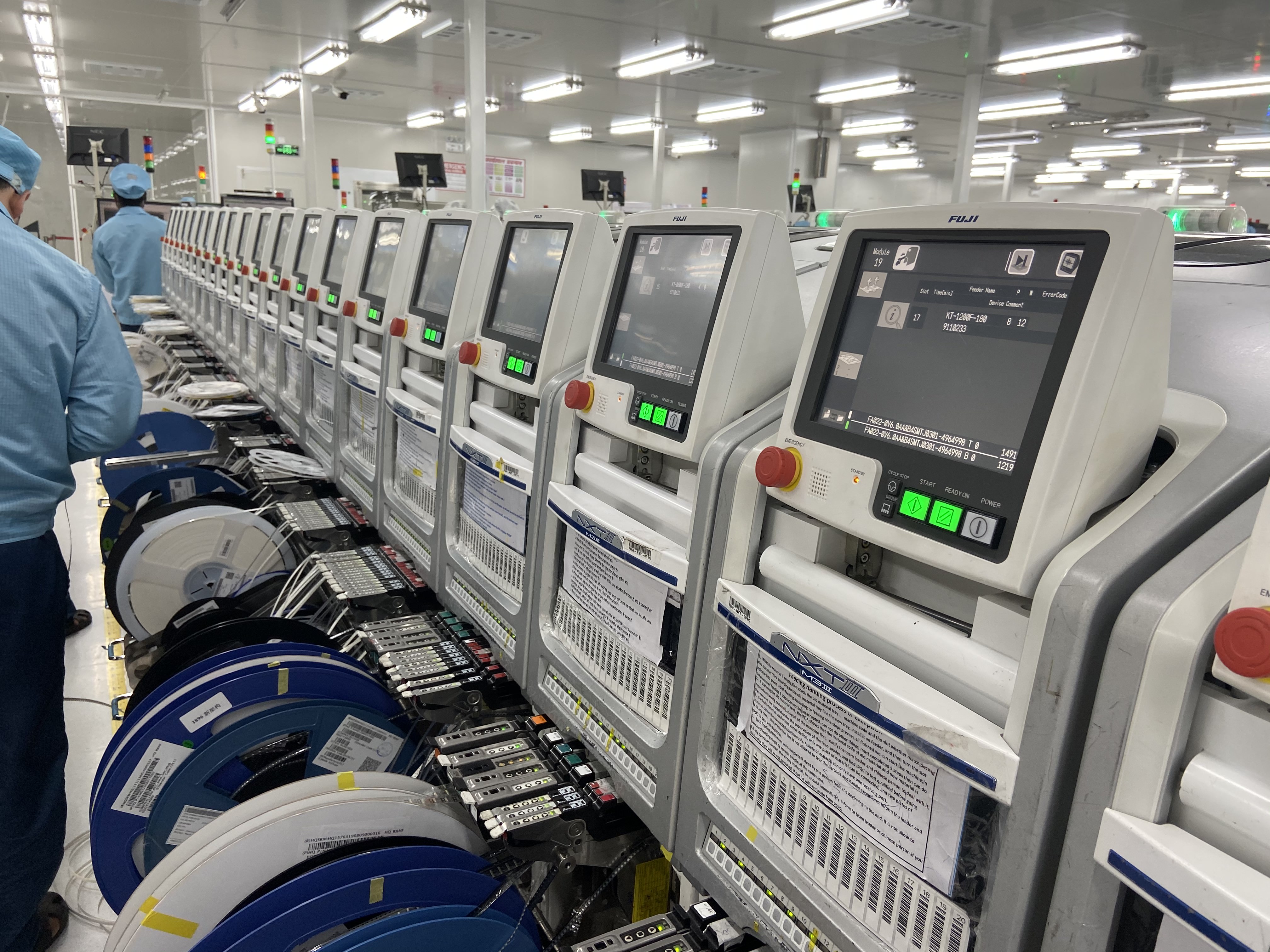 There is a world-class QE lab, where smartphones are put through a rigorous series of quality tests and checks. There are more than 150 tests performed to ensure high quality devices reach the consumers hands. The several lab tests can be classified into electrical performance tests, structural tests, as well as subjecting smartphones to extreme environment conditions, through a series of environmental aging tests. Take for instance, the drop test, where the smartphone is thrown from a height of 1m. Or, the micro drop test that involves throwing the front and back areas of the smartphone from a height of 7 cm 20,000 times respectively, as well as from the other four sides. In addition, there is the interesting roller test,  that involves the handset being thrown in and rolled 75 times at a rotational speed of 3-5 times per minute. While OPPO does not claim water-proofing, it does conduct a moderate rain test, where the smartphone is pitched at 75 degree angle, and later, checked for internal damages, and especially if the main board BTB and display screen are in-tact. Lastly, there is the extreme weather test, wherein smartphones are subject to extreme temperatures, ranging from + 65 degrees to – 45 degrees, in a span of three minutes.
In Conclusion
The OPPO facility is operational 24 hours, with two shifts, and contributing to an employment generation of over 10,000 professionals, who work on the smartphone manufacturing line, as well as product testing and quality assurance. For the convenience of those employed at the facility, there is pick-up and drop facility, a fully-functional creche, a doctor on call, and a large cafeteria.
At the time of the visit, the factory floor was abuzz, with workers keeping-up with the increased production demand for the festive season, and churning out flagship devices, as well as recently launched smartphone models. A year from now, the facility is expected to increase its capacity, and with >15000 professionals getting employed. At that point of time, with a fully operational facility, it is likely that OPPO will start exporting to global markets, including neighbouring South Asian countries, Middle East and Africa.
The new Make in India impetus is reshaping India, and impacting the lives of Indians positively. While Indian consumers benefit from made for India innovations at affordable prices, there are Indians who are now gainfully employed at these plants.
In the end, India is not just manufacturing for India, but for the world.